Newcomer Zuri Tibby is now the first black spokesmodel for Victoria's Secret Pink!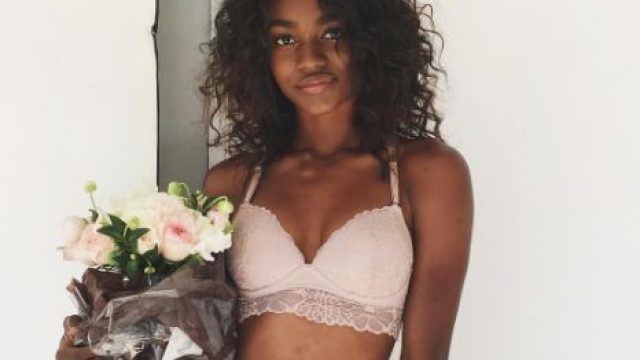 Zuri Tibby's modeling career began when she crossed paths with an agency representative during an otherwise normal shopping trip at a Florida mall.
If you, too, have ever set foot into a mall, then you are familiar with Victoria's Secret Pink — the company's line of women's lingerie, underwear, swimsuits, and clothing for their 15-22-years-old demographic.
https://www.instagram.com/p/BKVoYShjQvn
Something else you may have noticed about the super cute VS Pink brand is that, since its 2002 launch, the only Pink spokesmodels have been white women.
And as noted by Mic, there are only two black Victoria's Secret Angels out of 14 models, and a black model didn't walk the VS runway with natural hair until 2015.
That's why it is such a big deal that 21-year-old Zuri Tibby has been announced as the first black spokesmodel for Pink!
In an interview with Cosmopolitan, Tibby described what her inclusion represents:
"I feel very proud and honored that a lot of other women of color look up to me... It's so important to inspire people. When young girls look at magazines and advertisements, it's important to see girls that look like them. It's very encouraging."
Zuri is joined by model Rachel Hilbert as a new VS Pink spokesmodel.
These small steps toward diversifying a hugely popular fashion line are incredibly important as the fashion industry still mostly hires white models.
Mic also points out that Victoria's Secret has finally hired their first Filipina model, Janine Tugonon.
We hope that racially diverse beauty starts being represented more and more frequently in the fashion industry.