Zosia Mamet from "Girls" got married this weekend, and it looked stunning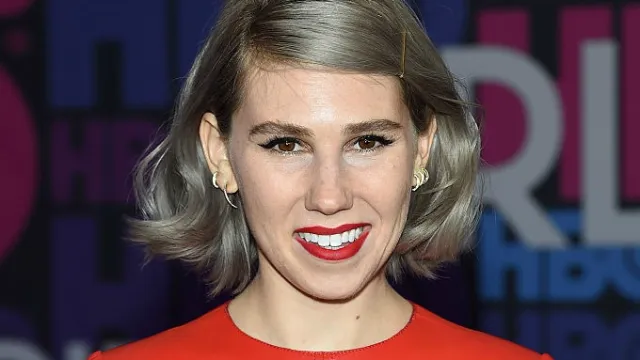 A huge congratulations to Zosia Mamet! The Girls star got married on Sunday to actor Evan Jonigkeit. Even though details from the wedding are pretty much non-existent, we at least know that it was romantic, classy, playful and full of so much love.
The only photo Mamet and her husband have posted so far is a sweet picture of their adorable husband and wife rubber ducky wedding cake toppers. At least, we're assuming the ducks are cake toppers.
Mamet wrote "@evanj550 my best friend, my soulmate, my HUSBAND, I love you. Here's to forever and a day."
The wedding seemed to have a fall-color theme, based on the photos that Mamet's hairstylist Tommy Buckett from Serge Normant posted to Instagram.
Buckett wrote, "Shame Sunday wedding edition. #shamesunday #wildwedding."
See? Nothing but class and good times at the Mamet/Jonigkeit wedding!
Buckett also posted an up-close and personal shot of Mamet's stunning wedding hair. The actress chose a half-up do with multiple braids interwoven with tiny purple flowers, light pink roses and blood red blooms.
"Sometimes you just don't need a veil. Congrats @zosiamamet to being the girl that has never been traditional," Buckett captioned the photo.
The wedding happened just days after the sixth and final season of Girls wrapped.
We can't believe our beloved HBO show is coming to and end (seriously, we're in mourning), but we're so happy to see the ladies of Girls finding happiness in their own lives.
We wish Mamet and Jonigkeit nothing but happiness and success in whatever their future plans may be. We just hope they involve something in TV or movies, because we can't stand the thought of Mamet not being present in our lives in some capacity. Maybe a Shoshanna spinoff??