Zoolander and Cara Delevingne just had an epic Walk Off
Just when we thought we couldn't get any more excited about the upcoming movie Zoolander 2, Derek Zoolander just recreated one of our favorite moments from the first movie with one of our favorite real-life models.
He and Cara Delevigne showed us the real world of underground modeling. You know, the one you don't see on the magazine covers or the E! channel. That's right.  I'm talking about a Walk Off.
Unlike the Walk Off in the first movie with his so-hot-right-now rival, Hansel, this walk off was a lot less competitive and a lot more playful. The two continued to hang out and pose for a more pictures together afterwards. In fact, Derek began insinuating that they might be a thing, only to have Cara eventually figure it out and set the record straight.
You can see the whole hilarious story play out on Derek's Instagram page.
We're glad nobody was hurt since we all know how incredibly dangerous a real Walk Off could be. We need the really, really, ridiculously good looking Derek Zoolander to be in tip-top shape for the upcoming February 12 release of his new movie.
We're excited to see him regale the world again with his incredible looks like "Blue Steel" and give us all updates on his charity work at the Derek Zoolander Center for Kids Who Can't Read Good and Wanna Learn To Do Other Stuff Good Too.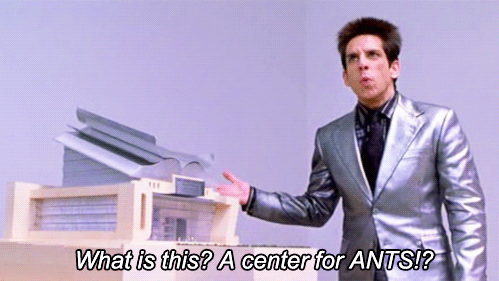 (Images via Paramount Pictures, zoolander/Instagram, Paramount Pictures/ Tumblr)