This lucky zookeeper gets to be a kangaroo mom for 6 months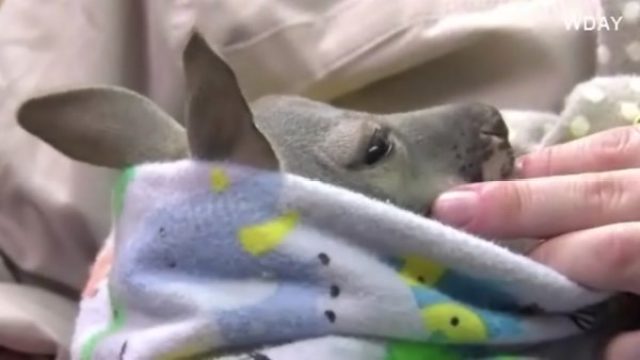 Amanda Dukart is about to experience working motherhood in a way she never expected. The zookeeper at the Chahinkapa Zoo in Wahpeton, North Dakota is taking on the task of looking after a recently orphaned baby kangaroo, named Barkley, by carrying the joey around in a flannel pouch for the next 6 months.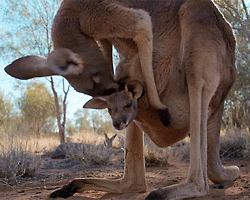 Barkley's mother died tragically and suddenly, causing Amanda to spring into action. Because a majority of baby kangaroos' development occurs inside the pouch, she needed to recreate the same environment in order for the baby to properly mature.
"I'm working all the time, but I still have a baby to take care of," Amanda explained to WDAY. "I can sympathize with working moms, now."
She continued, "Every day is something different. And she's getting personality. It's just really fun. It's a really cool experience."
Naturally, the two are bonding, and Amanda has high hopes for the joey's survival. By the time Barkley is 10-months-old, she can leave the pouch and join the rest of the kangaroos in the exhibit. Even though it sounds like a lot of work, we have to admit we're pretty jealous!