Zooey Deschanel's witchy look on Jimmy Kimmel was totally Wednesday Addams chic
If we had three wishes, one of them would definitely be used to have more wishes. After that, we'd wish to have unlimited access to Zooey Deschanel's closet (and her personal style advice, obvs). Zooey has always had a truly magical knack for pulling fashion inspo from both classic and modern sources. And last night, while we were still rocking our floral rompers, Zooey took us straight into fall.
Last night, Zooey gave us all kinds of Wednesday Addams realness on Jimmy Kimmel: Live.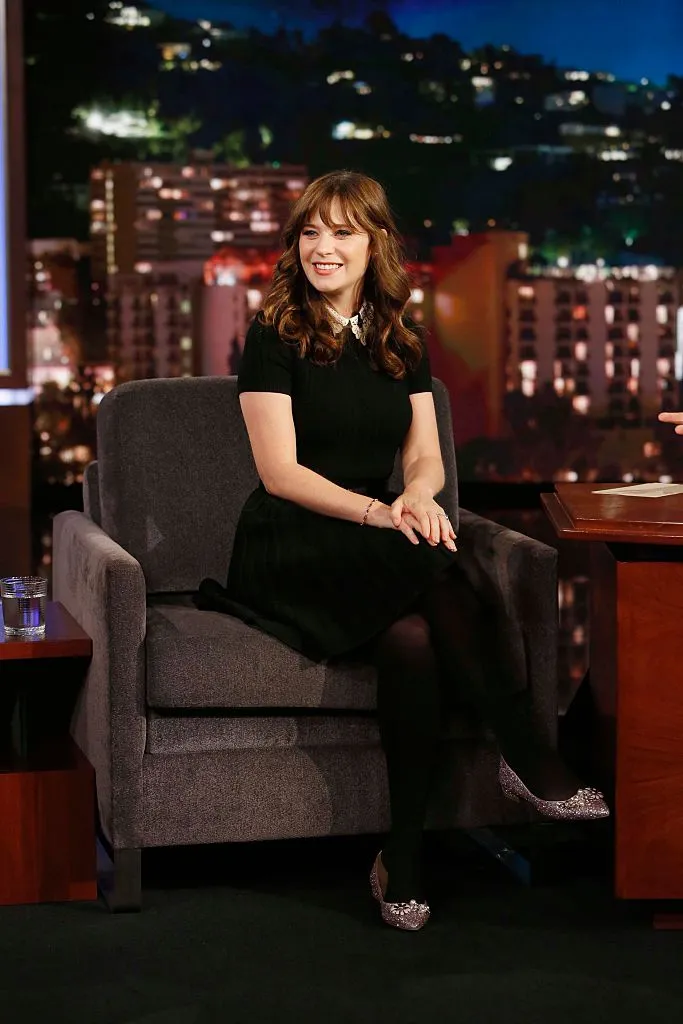 Yasss Zooey! It's no secret that we've all fantasized about being Wednesday Addams at some point. The collar. The braids. The 'tude. The icy portrayal by '90s icon, Christina Ricci, in not one but TWOAddams Family films.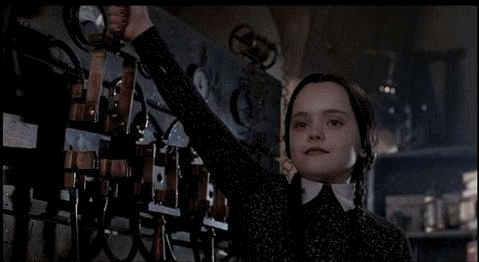 And last night, Zooey's tribute to the mischief of Wednesday was effortless.
Because nailing Wednesday Addams is all in the details. That shiny patent-leather belt. Those embellished glitter flats (which add a touch of witchy wonderment). And of course, her signature lace collar.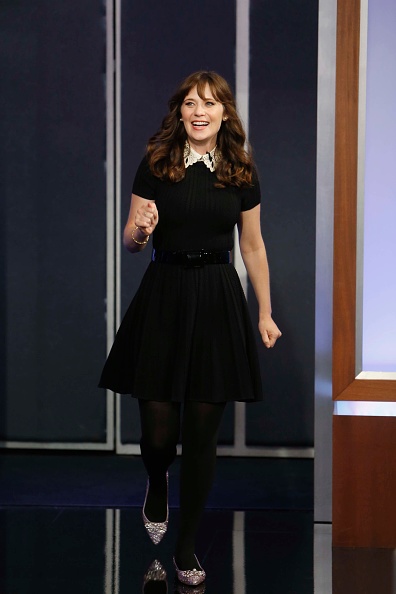 It makes sense that Zooey would want to pay tribute to Wednesday; they're both feminist role models. (Believe us, we too constantly wish to pay homage to this queen of darkness.)
Another peek at the look that's on-trend AF: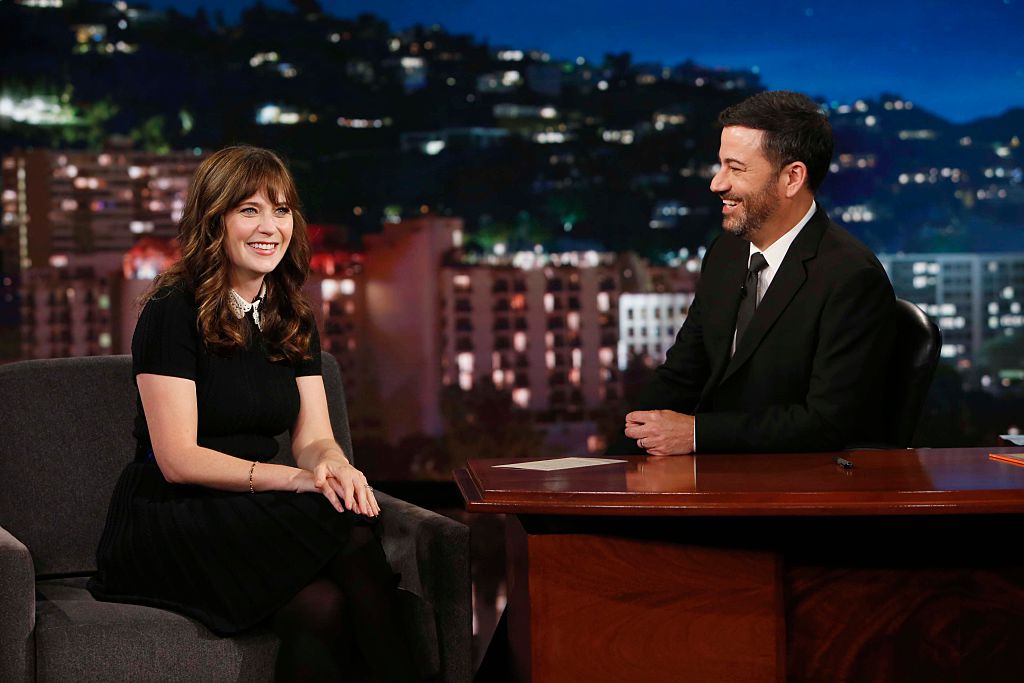 Talking with Jimmy, Zooey said that if her daughter, Elsie Otter, had seen the shoes, she would "try to steal them" (SAME). She also talked about her daughter's first words, which were not just "momma" and "dada" but also "cheese" and "bubble."
https://www.youtube.com/watch?v=sZ3muJhBTao?feature=oembed
Okay – we're gonna need to hit the stores ASAP because Zooey already has her fall fashion totally figured out and it's only September 1st. But for now, let's just dance it out!