Zooey Deschanel talks about rapping in front of Justin Timberlake for the "Trolls" movie, and props lady!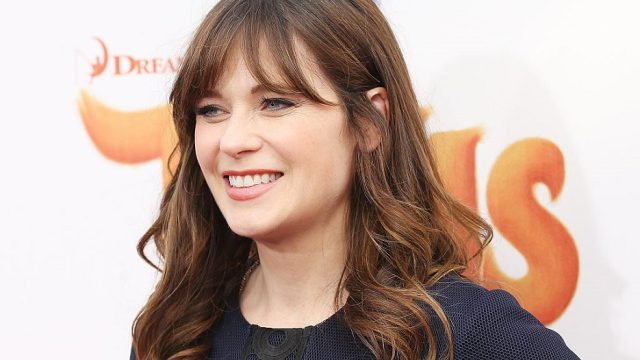 Singing might be one thing, but rapping? Oh, it's a totally different musical skill. Last night on The Late Late Show, Zooey Deschanel discussed rapping with Justin Timberlake in their new movie Trolls. As it turns out, her character, Bridget, has a scene that includes a rap, and Deschanel was a bit blindsided by it.
Originally, she was brought in for a song she felt familiar with. Deschanel, an incredible singer, probably felt no pressure at all.
"I sang the Lionel Richie song... and that I felt like, good about, because it's more in my wheelhouse," Deschanel said.
But then, the next song up was "I'm Coming Out" by Diana Ross.
"I thought I had to just sing one line at the end, and they were like, 'How do you feel about rapping?' And I was like, 'Wait. I'm sorry. I didn't realize that the rap was supposed to be me rapping. I thought that was for somebody else.'"
https://www.youtube.com/watch?v=n0olfTYCpzo?feature=oembed
Surely she did a great job, even though the whole ordeal sounds a bit terrifying. And having to rap in front of Justin Timberlake? Well, we'd be a bit intimidated by that task as well!
Of course, she has absolutely no problem singing. Here she is singing a parody song, "Endless Glove," with Trolls co-star James Corden.
https://www.youtube.com/watch?v=orm0eTSCyQ4?feature=oembed
It's both funny and beautiful at the same time!
You can check out Deschanel, Corden, and Timberlake's incredible vocal (and rapping) skills on November 4th, when Trolls hits theaters!