Here's the Zooey Deschanel movie you should watch tonight, based on your zodiac sign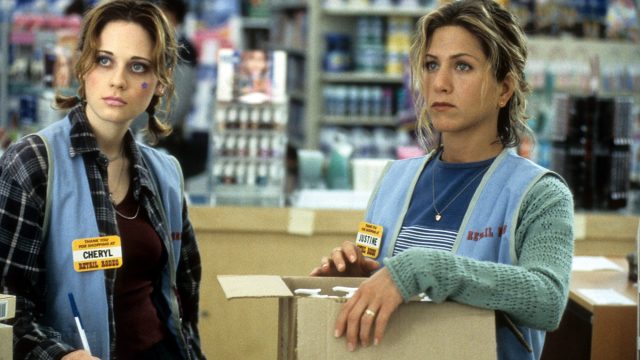 Although Zooey Deschanel has been on New Girl for six seasons now (don't remind us that the show's final season is starting soon), let's not forget that the actress also has a stellar filmography. From zany comedies to indie dramas to Oscar-winning flicks, our co-founder has appeared in so many awesome films that it's sometimes hard to choose which Zooey movie we should watch first. So why not let our zodiac sign be the judge?
Netflix might think it knows your tastes best, but astrology's got your back, too.
If you're looking for the perfect Zooey Deschanel movie that speaks to your heart and soul, but aren't sure which one you should pick, then we've got the list for you.
Pop some popcorn, friend, because we've got your best Zooey Deschanel movie based on your zodiac sign.
ARIES
Aries are fiery, passionate, and intense AF, so they love deep-rooted action movies. Which is why you'll want to check out the western The Assassination of Jesse James by the Coward Robert Ford, which dramatizes the last seven months in the life of famed outlaw Jesse James and features Zooey in a small role as Dorothy Evans.
TAURUS
Taruses are huge history buffs and enjoy anything to do with nobility, so anything set in Medieval times is really up their alley. If you're a Taurus, you'll get a kick out of the Medieval-era comedy Your Highness, which features Zooey as Belladonna and also stars Natalie Portman and Danny McBride.
GEMINI
Geminis like anything experimental and indie, and that really gets to the core of the human experience. That's why you'll want to check out All the Real Girls, a highly acclaimed indie romantic drama between a man who's known as a womanizer and his best friend's sister. Zooey stars as the main female character, Noel.
CANCER
Cancers are family-oriented and emotional creatures, which means they don't mind a family flick that also doubles as a tear-jerker. You'll definitely want to tune into the adventure/fantasy flick Bridge to Terabithia, which offers both. Zooey plays music teacher Ms. Edmunds in this 2007 film.
LEO
Leos love a good classic Hollywood blockbuster movie. They love show-stopping numbers, big laughs, and unforgettable characters. Your top pick? Trolls. Bonus: You'll be humming "Can't Stop the Feeling" all over again. Zooey voices the character Bridget in this sweet flick.
VIRGO
Virgos are big fans of films that are super true-to-life. They prefer quiet, subtle stories over big flashy ones. And 2002's The Good Girl, which stars Jennifer Aniston as a store clerk who strikes up an affair with a stock boy (Jake Gyllenhaal), should be your go-to. Zooey steals scenes as Jennifer's co-worker.
LIBRA
Libras look to the movies as their ultimate escape, so anything that entertains them and makes them feel upbeat about the world is a must. They especially love rom-coms, which is why you'll want to check out Failure to Launch — featuring Zooey as the surly Kit, and also starring Matthew McConaughey and Sarah Jessica Parker — for some good ol' feels.
SCORPIO
Scorpios dig a good scary movie. Anything that explores the hidden mysteries of life, while also giving them some serious chills, is what they crave the most in a plot. Which is why you'll want to watch Zooey's turn in M. Night Shyamalan's creepy film The Happening. 
SAGITTARIUS
Outgoing and open to new experiences, Sags prefer fish-out-water flicks. If they can't go to a new place, they want to visit one through the movies. They also love to laugh. Answer: the Christmas classic Elf (featuring Zooey as a blonde!). Plus, Sags are Christmas-ish babies, so they love anything related to the holiday.
CAPRICORN
Capricorns like movies that have anything to do with an underdog who rises above, as well as movies that are based on true events. The classic Oscar-nominated movie Almost Famous, which also tugs at the seagoat's heart strings, is the perfect choice. Zooey plays Anita Miller, who leaves her records behind for her brother, kick-starting his whole life journey.
AQUARIUS
Aquariuses are obsessed with sci-fi and technology, and basically anything that has to do with the future, which is why The Hitchhiker's Guide to the Galaxy, about a man named Arthur Dent who's transported off Earth seconds before it explodes, is your ideal Zooey Deschanel movie.
PISCES
Pisces are super sensitive and hardcore romantics, which means they're all about star-crossed lovers and other tortuous love stories. You'll definitely want to check out 500 Days of Summer so you can cry it out over the romance between Zooey's Summer and Joseph Gordon-Levitt's Tom.
So, friends, which one are you watching tonight?!