Here's where you can buy Zooey Deschanel's empowering feminist T-shirt
We're always in the market for some empowering feminist fashion, and we just got some major inspo courtesy of the one and only Zooey Deschanel.
Zooey posted a selfie on Instagram this afternoon, in which she sports a Rachel Antonoff T-shirt with the phrase "hysterical female" emblazoned on the front. Because the actress is posing in front of a mirror, the phrase reads backwards, and she aptly captioned the pic, "Laciretsyh elamef!"
We are all about this awesome tee because it takes the archaic notion of "female hysteria" and turns it right on its head. We're literally clapping.
https://www.instagram.com/p/BXydJfNHcte
The description for this T-shirt on Rachel Antonoff's website reads,
"Calling all hysterics! Let everyone on the Senate floor know who they're dealing with."
This T-shirt originally sold out, but has been re-stocked (praise be) and is available online for $45. Hurry and snag one while you can, because we think these are going to go like hotcakes.
Wear this top à la Zooey with a few pieces of jewelry and a ponytail for a relaxed and casual look, or pair it with a corduroy skirt and knee-high socks for a more '70s vibe.
And in case you live in cooler climates and want to incorporate this look into your fall wardrobe, this design is also available in a sweatshirt.
Rachel Antonoff "Hysterical Female Tee"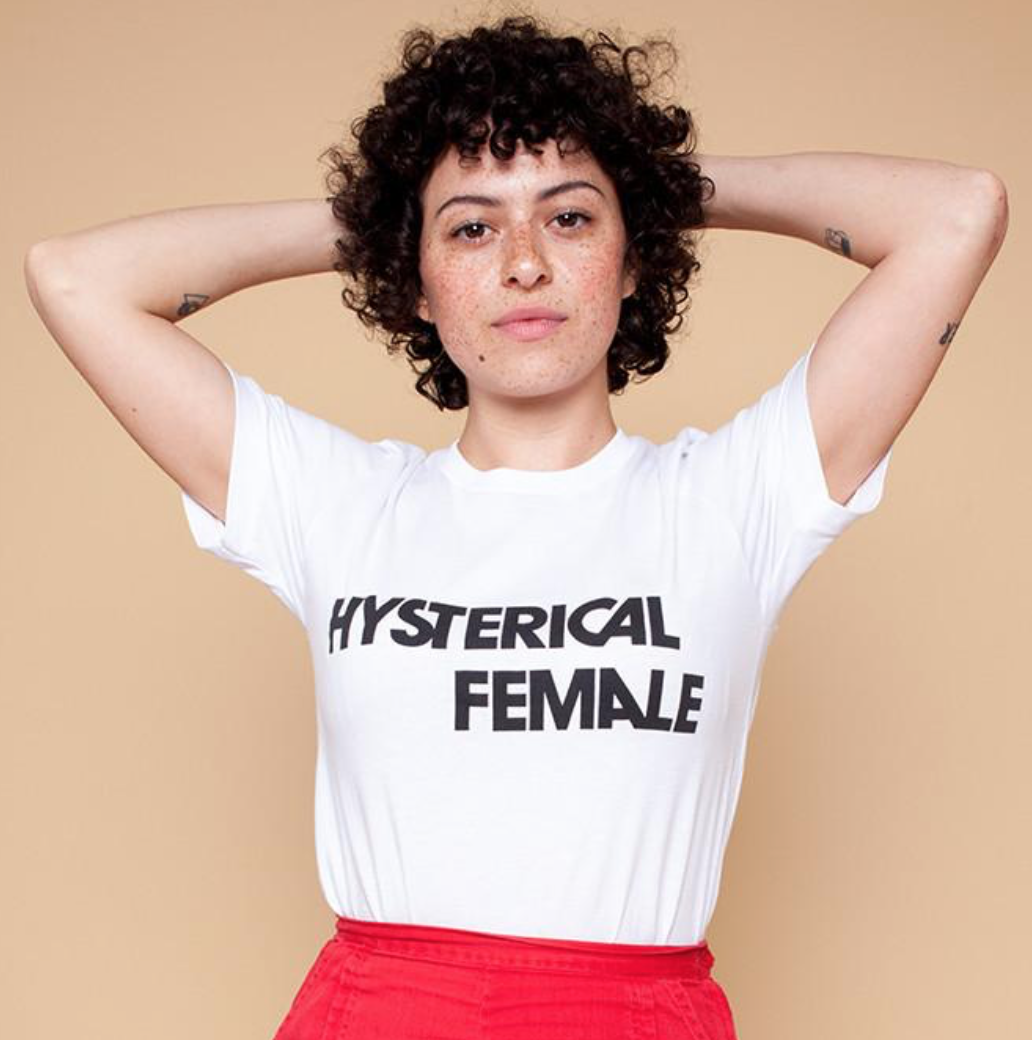 Buy here for $45.