Zoey Deutch's shimmering gold gown is the perfect New Year's Eve dress, so check out these lookalikes
New Years Eve is two weeks away, but that doesn't stop Zoey Deutch from already looking like a New Years Eve goddess. That's right, at the premiere of Why Him?, Zoey Deutch wore a gold chain mail dress and she looks absolutely regal. We've long been envious of Zoey Deutch's poise, but this gold Balmain dress gives us all sorts of #fashiongoals.
Sadly, even if we could afford this stunning dress, it won't be on the market until the spring. But never fear: for those of you who want to mimic this incredible look, below are some gold dresses perfect for any New Years Eve.
First, check out Zoey Deutch's gold dress, the inspiration for our search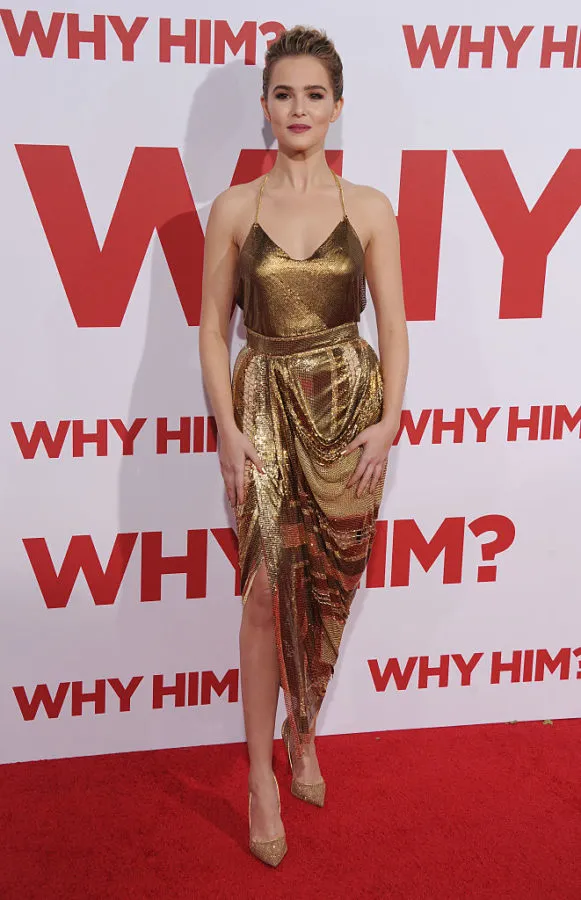 We know, we know, she looks majestic.
Here are five gold dresses that are perfect for New Years Eve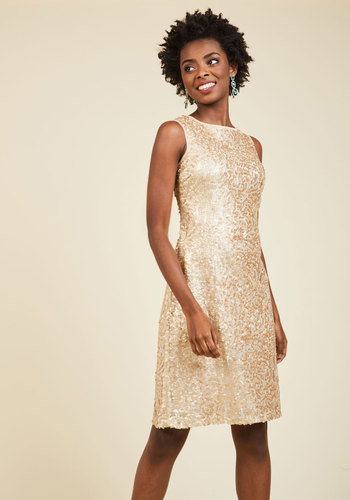 This dress might not be made of chain mail, but it has one thing better: sequins!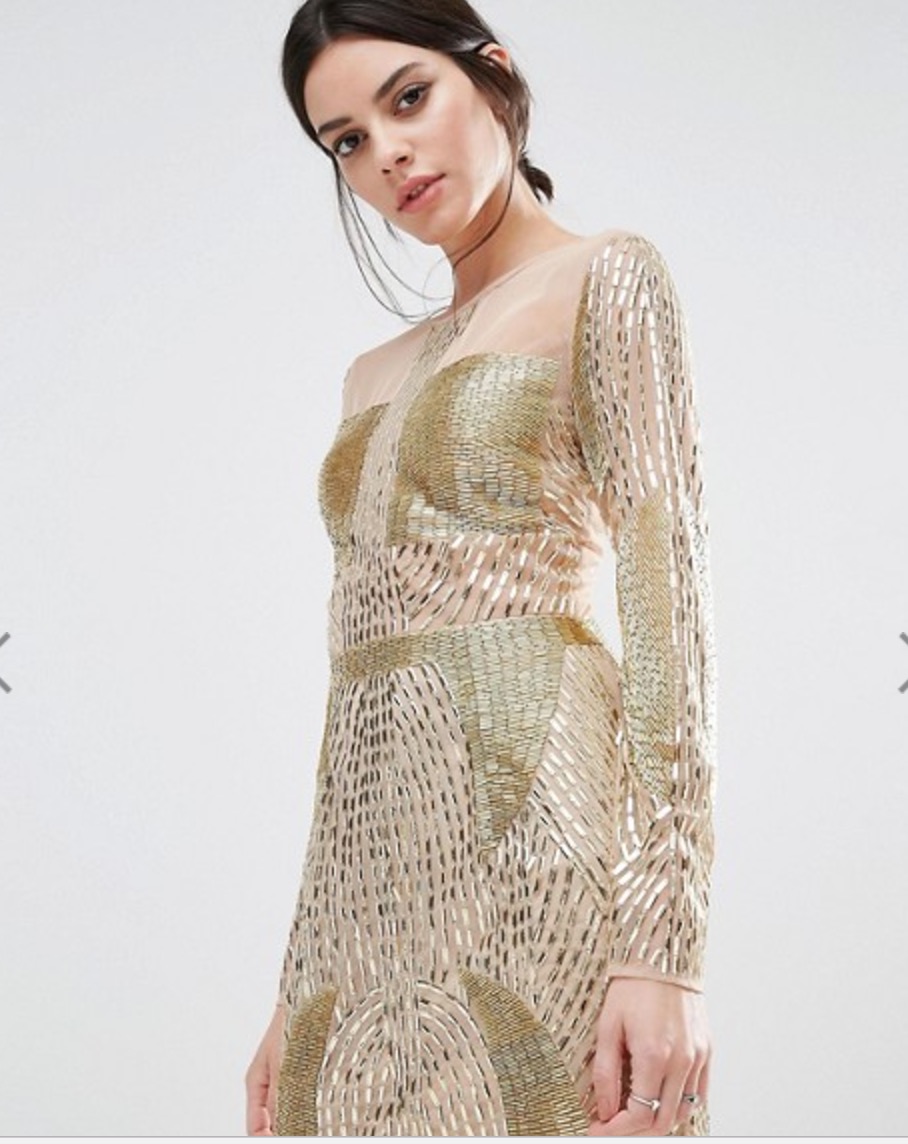 We really dig the embellishments on this dress, it looks positively FIERCE.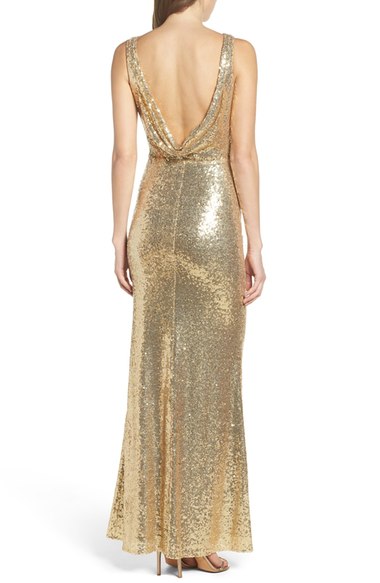 Look at that plunging back. Look. At. It. Talk about sexy.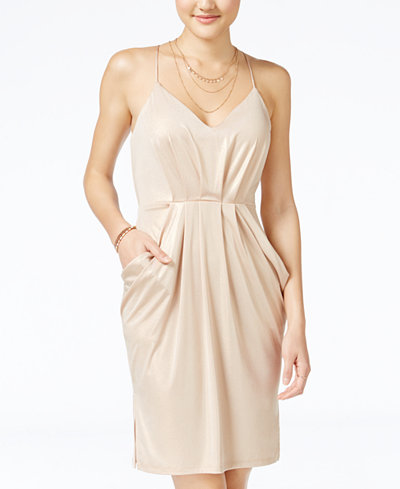 For a simple, yet nonetheless fashionable, look. (Plus, who doesn't love pockets?)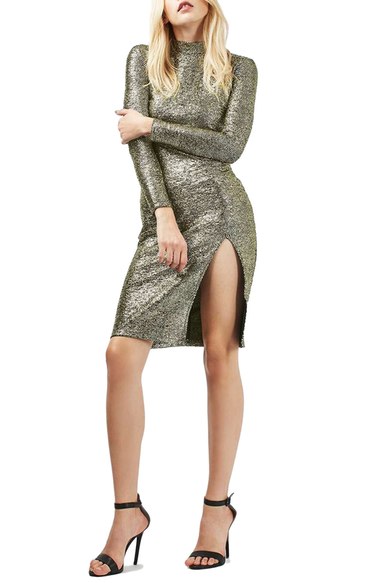 While not the "classic" holiday gold, this dress still shimmers, and that slit will leave all in envy.