Zoe Saldana standing with a wax version of herself is freaking us out
Actress, mom, dancer, and wife Zoe Saldana unveiled her Madame Tussauds Hollywood wax figure last night, April 7th. And the resemblance is uncanny. The Guardians of the Galaxy star seemed to think so as well, and her reactions captured in the event's photos say it all.
Zoe's wax figure is spectacular, and it exceeds all of our expectations.
It's not that we didn't expect the legendary waxwork museum to do a great job. In fact, the majority of the celebrity figurines make us do double takes. Remember Kendall Jenner's terrifyingly realistic figure? It totally made us have to take a step back. And then, on the other hand, you have Zac Efron's, which looked a lot like Adam Levine instead of the Baywatch actor.
Just look at her face.
You can't fake that look of surprise. Seriously, the folks over at Madame Tussauds outdid themselves with this wax creation.
And the side-by-side is too perfect.
The sculptors captured everything. To say that we're impressed would be an understatement.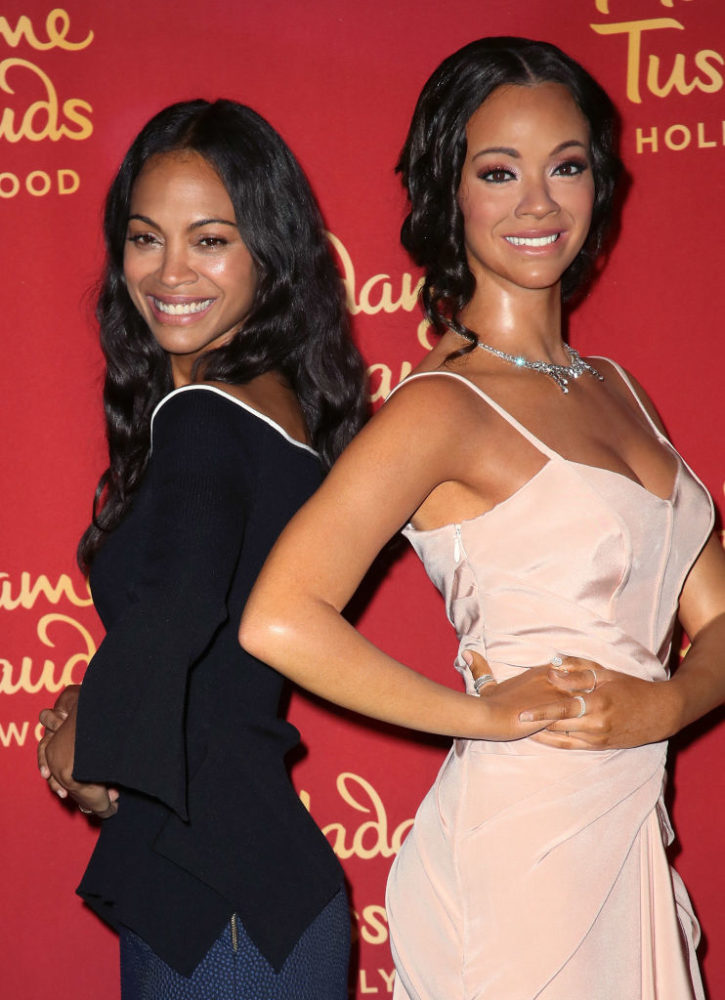 Zoe and her replica look absolutely stunning. We can only bet how trippy this had to be for her, as well as other celebrities. We've seen a ton of figurines over the years, but this one is, without a doubt, one of the best.
And it looks like Zoe's husband Marco Perego couldn't believe how great the figure looked either.
Zoe couldn't take off without first giving her wax statue a little smooch on the cheek.
And we can only imagine how many museum guests will take it upon themselves to steal one too. Zoe's replica is crazy beautiful.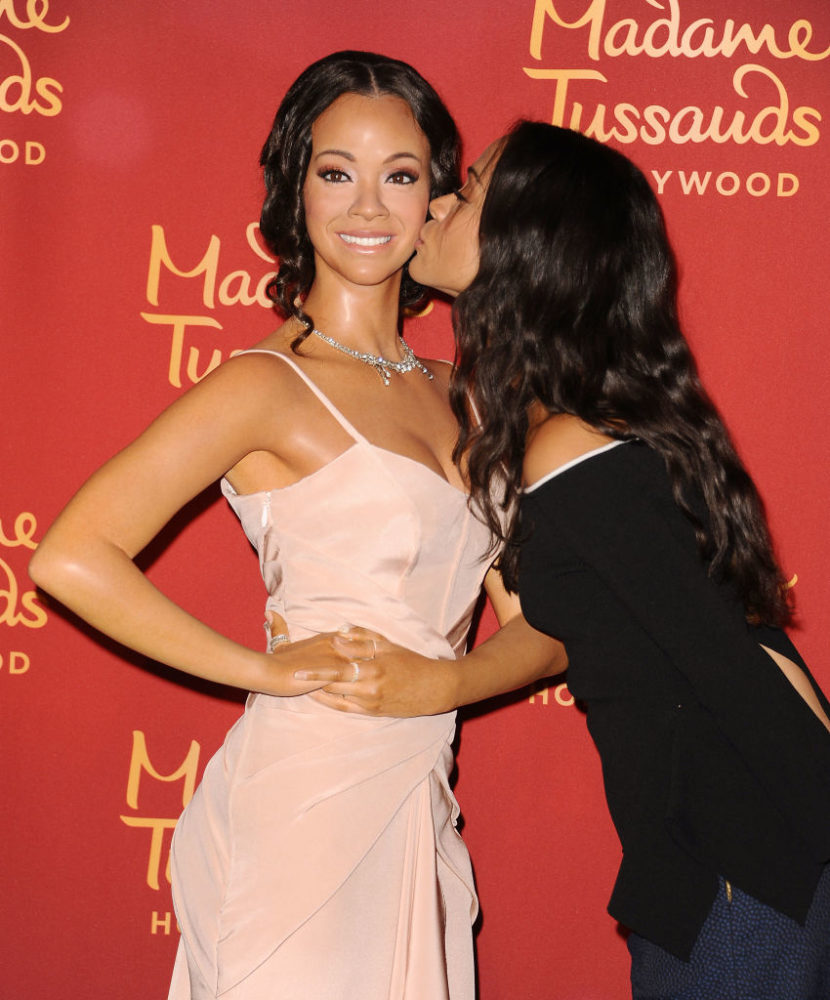 Needless to say, if there was a wax figure ballpark, Madame Tussauds Hollywood definitely knocked this one out of it. The artistry that goes into making just one of these is absolutely remarkable. We're so excited to see what the museum works up next. And if the waxwork of Zoe Saldana is any preview, we know that it's going to be mind blowing.