Zoe Saldana stunned in a gorgeous gown covered in SNAKES
Ahhhh, the joy of witnessing red carpet magic! Zoe Saldana attended LACMA's Art + Film gala with her husband last night, and she slayed in the most creative gown we've seen yet. The actress and mom of two sported a sheer and blush pink ensemble completely covered in a wildlife, giving an added spice to the red — or green, in this case — carpet.
According to The Hollywood Reporter, the Los Angeles County Museum of Art hosted a night of cool fashion and speeches, and honored artistic legend Robert Irwin and Oscar-winning filmmaker Kathryn Bigelow. Amongst fashionable guests like A$AP Rocky, Brie Larson, and Mary-Kate, Ashley, and Elizabeth Olsen, Zoe delivered a little snake-appeal with her extraordinary dress.
Zoe's dress is seriously unlike anything we've ever seen before, and we love every detail of it!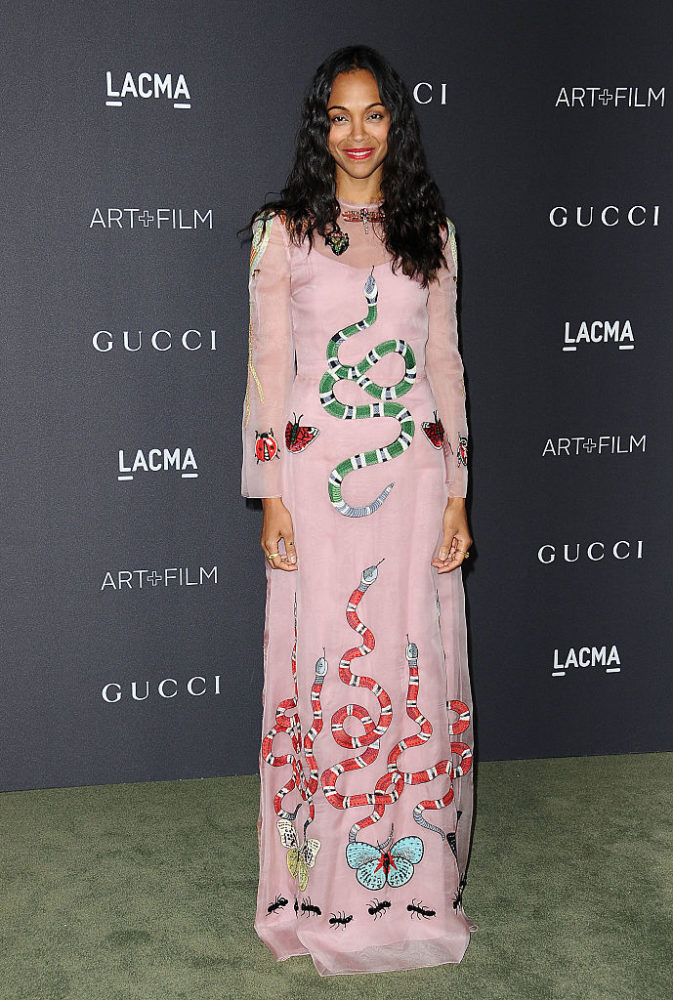 The happy couple looked great, with Zoe's husband Marco sporting a very classic and dapper black suit.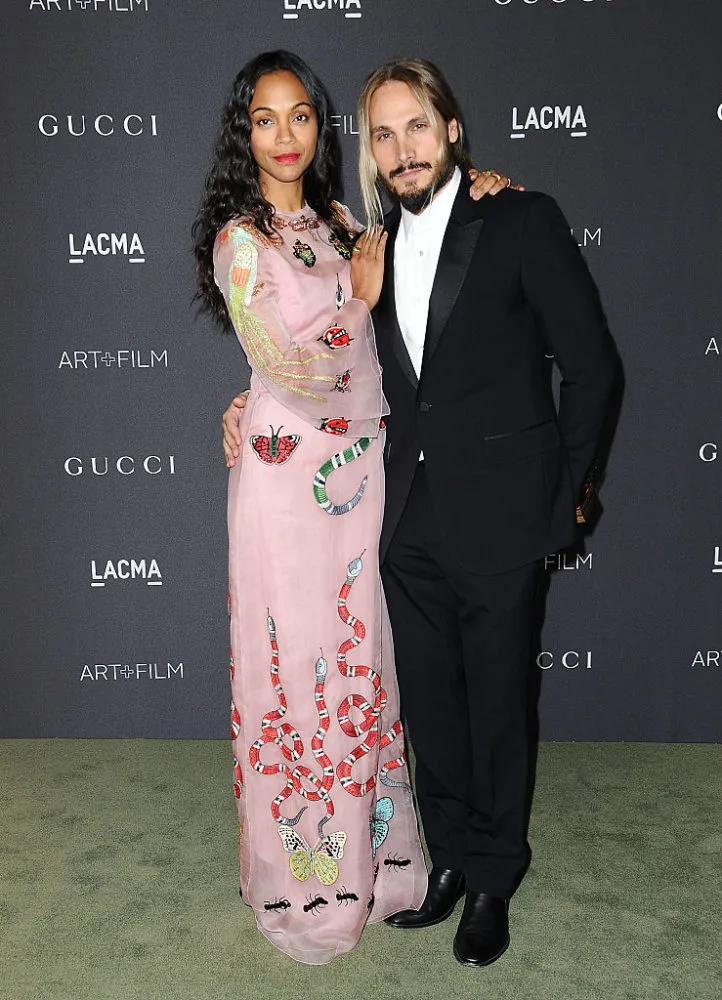 Covered in parrots, ladybugs, butterflies, ants, and snakes, Zoe makes for the most stunning wild woman! She kept her hair and makeup simple, as to not clash too much with her busy dress — which is extremely important.
We're glad to see her out and about! Zoe's personality is always so badass, and it's nice to see it play out in her fashion choices.