Zoe Saldana opens up about her family is helping her raise her twin babies and it's so sweet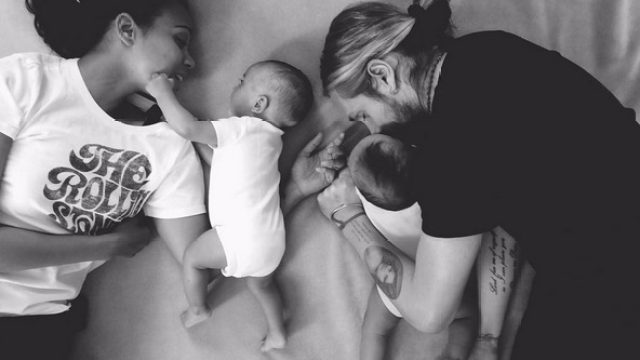 In the last two years, Zoe Saldana has been up to a lot: filming and releasing both Nina and Star Trek Beyond, work on the upcoming projects Live by Night and Guardians of the Galaxy Vol. 2, and, of course, giving birth to and raising her two twin sons.
All in all, she's been keeping really busy.  
But luckily for Zoe, she's got a lot of people willing to lend a helping hand.
"We're a good team," Zoe told People, "but we also have a great village, so his parents are around. And when they can't [be], then my mother's around, but we always have our nannies."
And with mischief-makers like Cy Aridio and Bowie Ezio, Zoe and her hubby need all the help they can get.
Zoe also dished on balancing her priorities as a working mom, saying, "Last summer, [when] we were shooting [Star Trek Beyond]… I had twin boys that were 6-months-old. I had just gotten over breastfeeding and I just couldn't come out every evening after shooting and having dinner," she shared with People. "I didn't want to, either. I wanted to go home, and [with] the only 20 minutes that I had, I wanted to bathe my boys and put them to sleep." 
With a family this cute, you can't blame her for having them on the brain all the time.
Keep killing the career game, Zoe — and trust in that great village you have supporting you every step of the way.