Zoë Kravitz just mastered the understated smokey eye — here's how to copy her look
The smokey eye has been at the top of our list of go-tos for like, a decade now. That's one impressive feat for a beauty trend! Now, beauty icon Zoë Kravitz just put her own perfectly understated twist on the smokey eye, and we're dying to try it. Our favorite thing about Zoë Kravitz's new smokey eye is that it's less intense than the version we're used to, making it totally wearable no matter where your off to. And sometimes you just wanna have that one look you know you can rock with minimal effort!
Just look at Zoë Kravitz's new smokey eye. What makes it unique is that it's less about eyeliner and more about a light, glittery shadow and loads and loads of mascara. See for yourself!
https://www.instagram.com/p/BPsGqDTjQE1
She captioned the stunning shot,
"Smoky 👁 is the vïbë • THE SHOCK MASCARA • Good looks without the smudge"
Naturally, we had to figure out what mascara has Zoë Kravitz's approval. We learned that it's a new mascara from Yves Saint Laurent, a brand Kravitz adores. It's called The Shock Mascara, and we're intrigued by that promising name alone!
https://www.instagram.com/p/BPkCu0agMwl
So what's this mascara all about? YSL explains,
"Make a daring impact with our new mascara THE SHOCK. Inspired by asphalt, the formula melts and accumulates at the same time without clumping, allowing you to apply successive coats and build on thickness"
Inspired by asphalt? Now that's intense AF.
If you wanna try this out, hop over to Sephora! You can get The Shock Volumizing Mascara for $29.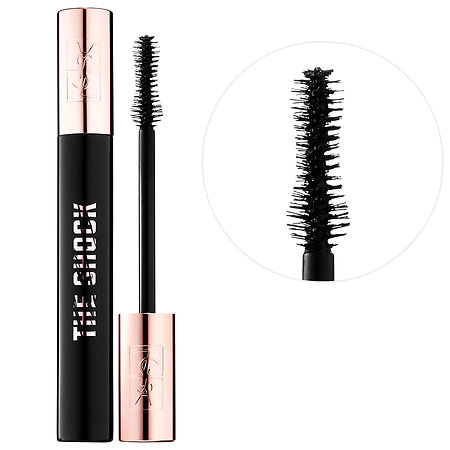 You can grab it here in three colors: Asphalt Black, Underground Blue, and Rough Burgundy.