Zoë Kravitz's 2017 Emmys red carpet gown is like a fashion mood ring
Fashion is a way to express yourself, and Zoë Kravitz took that to heart. Kravitz stepped out onto the 2017 Emmys red carpet in what we can only describe as a ~mood ring dress.~
This breathtaking Dior Haute Couture gown seemed to change color as she moved, thanks to its rainbow ombre feathered finish.
"This particular dress felt quite magical — fairy-like — so I thought, go for it," Kravitz told red carpet reporters via Vogue.
If anyone finds a gif of Kravitz spinning in this gown, PLEASE slide into our DMs with it immediately.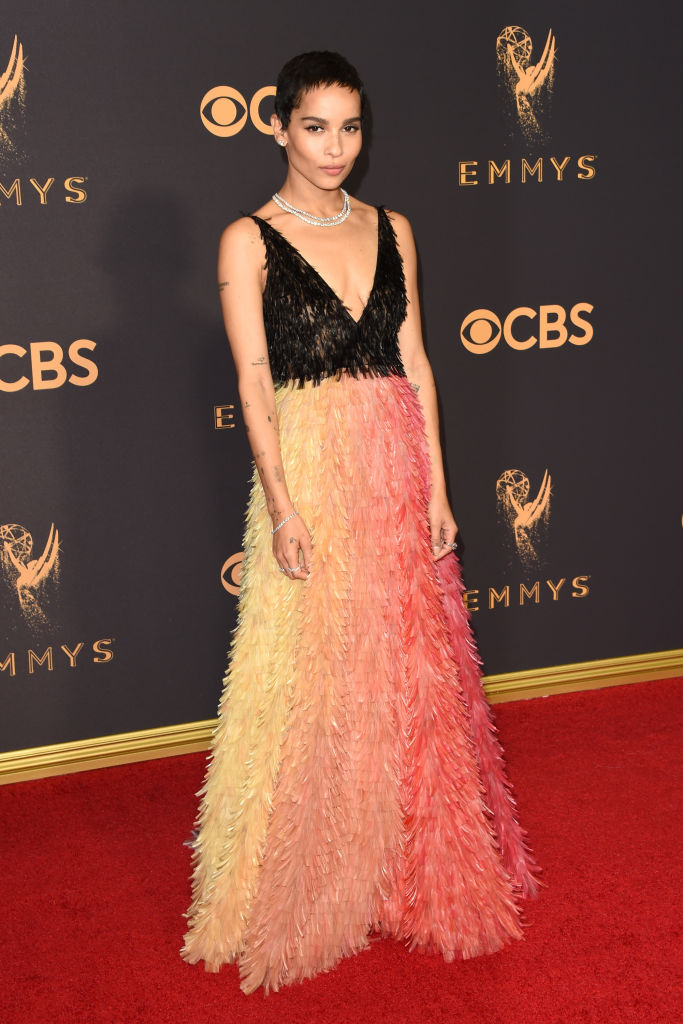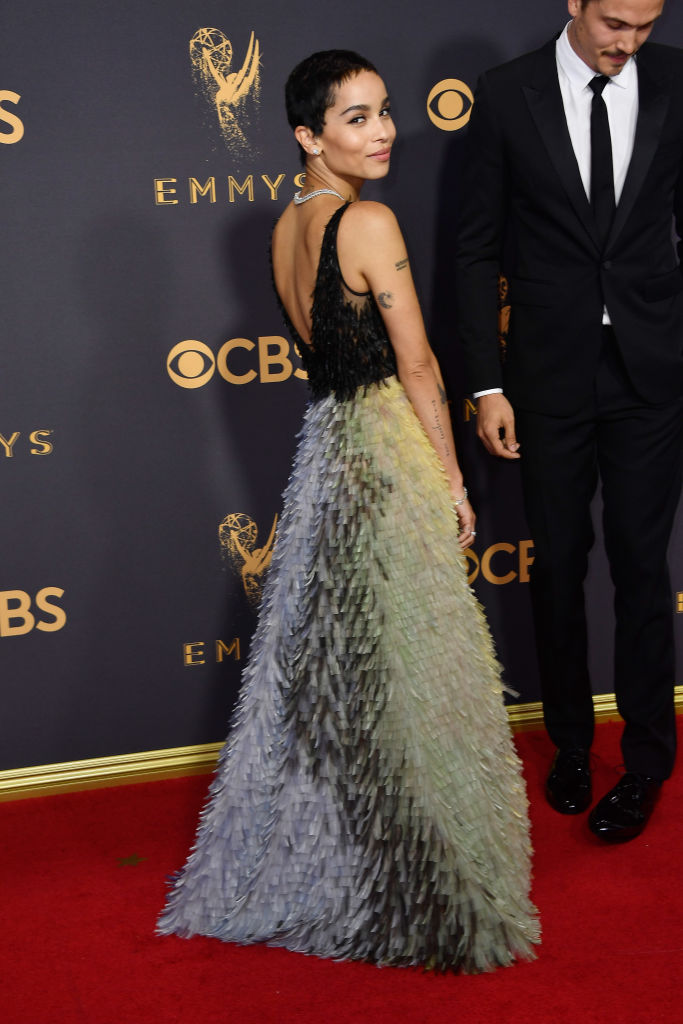 She looks like a pretty rainbow bird (if that's a compliment??).
We love that she kept her makeup to a minimum. Her carefully contoured cheeks and strong brows are doing the no-makeup makeup trend justice. Her perfectly bare face lets her gorgeous rainbow gown do all the talking.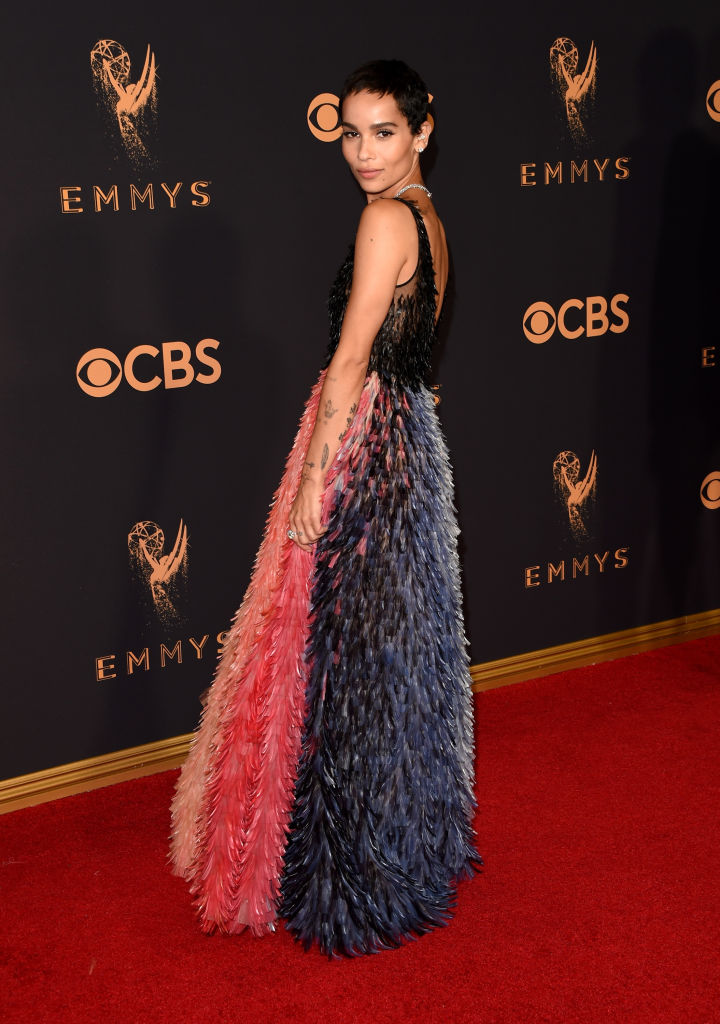 Her show Big Little Lies is nominated for Outstanding Limited Series at tonight's award show. Kravitz was also on hand to present an award along with her fellow co-stars.
While we wait on official word of a Season 2 of the show, Nicole Kidman told E! News (via People) on the Emmy red carpet, "We want to do it. We love these women. It's just trying to move pieces."
Kravitz added that "the material has to be there," but otherwise, she's on board for whatever second season HBO has in mind.
In the meantime, we'll just have to delight in this beautiful rainbow gown. But seriously, Kravitz, can you upload a boomerang of you twirling in the gown? KThnxBai!