Zoe Kravitz opened up about the kind of role model she hopes to be, and we think she's nailing it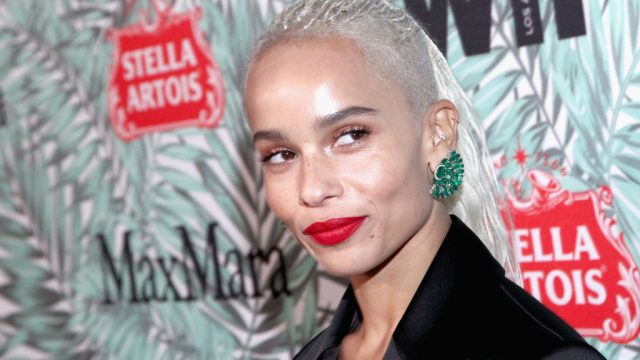 She's a style icon, actress, and musician — which means she lives in the public eye. And because of her position, Zoe Kravitz tries hard to be a healthy role model for her fans.
The Big Little Lies star opened up about the pressures of being a role model in a recent interview with Vogue. She explained that as a young actress, she felt obligated to show a certain idealized version of herself. "The idea of being a quote-unquote role model was something I didn't necessarily like because it made me feel like I had to be perfect — and I am not!" she said.
While that may have been the case when she was younger, as she got older, something inside of her shifted.
"I don't feel like I need to be perfect. In fact, I think it means I need to let people know that I'm not perfect and that's okay. I try to just be an example of another person that's out there trying to figure it out, so that other women figuring it out don't feel like they're the only ones. It's a process for everybody."
https://www.instagram.com/p/BQZFUnSDER8
Raised predominantly by her mom, actress Lisa Bonet, Kravitz said that she "always had a great group of women around me; I've been really lucky in that way." Being surrounded by strong women gave her the tools she needed to know what a strong woman was, and how to carry herself as one.
She credits a lot of the shift in societal thinking about celebrities to social media, and the opportunity it presents to communicate an honest version of yourself.
"It's important to use [social media] to highlight your personality, but in a way that makes people want to highlight their personalities — not be like you, necessarily," Kravitz said.
For her part, Kravitz uses her social platforms to share honest peeks into her life, including her one-of-a-kind sense of style, her relationship with her boyfriend, and memes she finds funny. Basically — what we all share online!
Kravitz hopes that if her fans see her living her truth, they will want to do the same with their own lives, and not try to emulate hers. And if that isn't an example of everything a role model should be, we don't know what is.