Zoë Kravitz just recreated her mom's iconic Rolling Stone nude cover shoot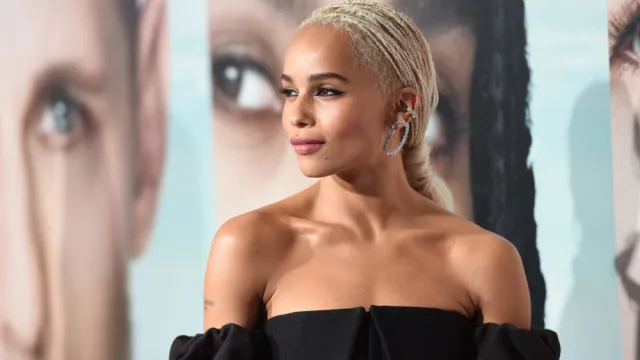 We've always known that Zoë Kravitz is the spitting image of her mom, Lisa Bonet, but the Big Little Lies star just took "like mother, like daughter" to the next level by recreating Bonet's nude 1988 Rolling Stone cover shoot. Kravitz appears fully naked for the publication's Hot Issue, posing exactly as her mom did 30 years ago. In her cover story, Kravitz admitted that she's always adored that image of Bonet and felt this was the perfect opportunity to honor her mom.
"I've always loved that cover so much," she explained. "When I think of Rolling Stone, that's always the image that pops into my head. It's a really striking image of her. It's beautiful."
She went on to reveal that the new cover has a special significance to her mom: Bonet, who was two months pregnant with Kravitz at the time of the shoot, actually wanted the fully nude shot to go on the cover. However, the mag ran a photo of her wearing a white button-down instead. Bonet's nude shot appeared inside the issue.
"I think she was a little bummed when they used the shirt picture as the cover." Kravitz added. "It's less about the picture and more about doing the thing my mom intended to do. That feels cool."
Kravitz shared her Rolling Stone cover on Instagram, as well as both of Bonet's original shots:
https://www.instagram.com/p/Bpfv8W1hjfu
The resemblance is uncanny, right?