Zoë Kravitz is launching a new collab with YSL, and you can enter to win the WHOLE ENTIRE LINE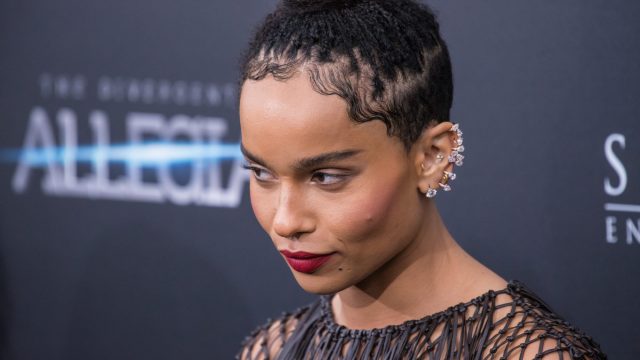 When Zoë Kravitz posted about the Yves Saint Laurent vinyl cream collection last month on Instagram, we were like, WAIT, WHAT?! We were *so* hopeful that a partnership between Kravitz and YSL was indeed in the works, and we were right! And now she's offering us the chance to check out the line for ourselves ~for free~ so we're clearly freaking TF out.
Zoë Kravitz posted about the contest on Instagram, saying,
"Calling all my lipstick loving 💄 kings 👑 and queens ! Create some lip art. Enter the #contest by sharing your most creative look with any Vinyl Cream lipcolor using #VinylCream for the chance to win the entire collection as well as a signed copy of one of my favorite Vinyl Records! 💿"
https://www.instagram.com/p/BKr9nv6gyqa
And she's so excited! Though not nearly as excited as we are…!
"I will personally select and announce the winner on 10/6. Check out @yslbeauty for the complete rules. Yaaaasssss ! 💋💋💋💋"
Hello, #BeautyGoals! We're. So. Excited.
And the line looks SO AMAZING.
https://www.instagram.com/p/BKqpLgQgcsm
Straight up heart eyes over here, you guys!
Just look at this beauty?!
https://www.instagram.com/p/BKstEKMAE6C
BRB, gotta go enter!