Zoë Kravitz Called Out Hulu for Its Lack of Shows Starring Women of Color
'High Fidelity' was just canceled after one season.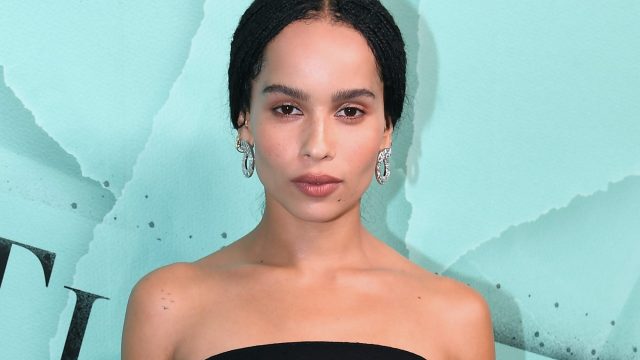 In case you haven't heard already, we have some bad news: High Fidelity—the show with the great soundtrack, the great outfits, and the great Zoë Kravitz—has been canceled. After one solid season, Hulu won't be bringing the show back for another go, and Kravitz has some words for the streaming platform. On Thursday, after the show had been quietly canceled the night before, Kravitz shared a farewell Instagram post along with a photo of the cast at their favorite for-TV bar.
"i wanna give a shout out to my #highfidelity family," she wrote. "thank you for all the love and heart you put into this show. i'm in awe of all of you. and thank you to everyone who watched, loved and supported us.✌? #breakupssuck."
But it was in the comments section that Kravitz shared her real feelings about Hulu's decision to cancel the show—and its diversity problem.
Marvel and Westworld actor Tessa Thompson expressed her disappointment about the show's cancelation, commenting, "I will miss you alllllllllllll so much." To this, Kravitz responded, "it's cool. at least hulu has a ton of other shows starring women of color we can watch. oh wait," taking a jab at the platform's lack of diversity.
More celebs joined in the comments section, showing how Hulu's decision has been met with widespread disapproval. Lena Waithe wrote, "NOOOOOOO!!! I rarely find shows that genuinely impress me. This one did. I told you how much I loved this show. And I still do. This one definitely deserved another season"
Reese Witherspoon expressed her disappointment as well, writing, "I'm so sad ?I loved this show !! The cast and the writing was ??."
Katie Holmes, Halle Berry, Questlove, and Jason Momoa also joined the comments section, showing support for Kravitz. One of the best comments came from musician Moses Sumney, who perfectly expressed how this TV show breakup feels, so we'll leave things with his words below.
"Rob was robbed," Sumney wrote, referencing Kravitz' character. "This show was so heartwarming and captured the voice of (dare I say) a generation so acutely. Y'all wrote the hell out of it. I'm sad to not discover what happens next! But grateful for all the melancholic joy it gave. ???"