Zoë Kravitz opened up about developing an eating disorder at age 13, and her words are so powerful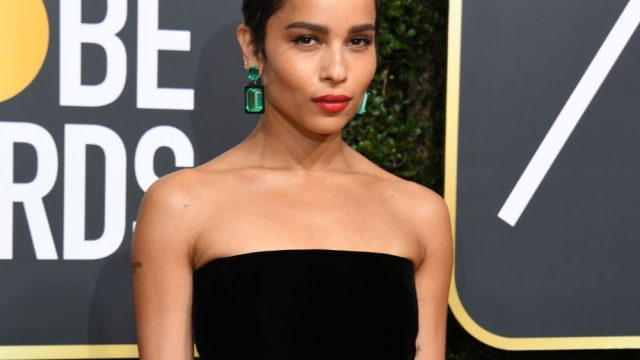 By now, it's clear that Zoë Kravitz is killing it in the entertainment industry. She's had major roles in films like Fantastic Beasts: The Crimes of Grindelwald, and she currently stars in the Emmy-winning series Big Little Lies. But the actress has also been candid about the lack of diversity in Hollywood and the pressures she has faced as a woman of color in the public eye. Recently, she revealed that feeling "alienated" as a teen contributed to her developing an eating disorder at age 13.
Kravitz appears on the cover of the July issue of British Vogue. In her profile, she revealed that she felt out of place as a teen and struggled with low self-esteem. These feelings stemmed in part from being surrounded by affluent kids who didn't look like her.
"My peers were wealthy white kids–jocks and cheerleaders–and I felt super alienated," Kravitz told Vogue. "On the cusp of being a teenager you're trying to figure out who you are, and when there is no reflection of you anywhere you look, you feel like a freak."
The actress explained that she felt uncomfortable in her body, which led to her developing an eating disorder that lasted for 10 years. She also admitted that it was hard not to compare herself to her mother, actress Lisa Bonet, who starred in The Cosby Show.
"I think it came from a lot of things. My mother was so beautiful and so tiny, I always felt clunky around her, and then my dad was always surrounded by supermodels," Kravitz explained. "I was short, and you feel uncomfortable in your skin anyway at that age."
https://www.instagram.com/p/ByQQv3kl9-k
Thankfully, Kravitz appears to be in a much healthier place now.
Her experience shows just how toxic societal beauty standards can be for young women. We're grateful to her for opening up and hope her words can be a comfort to others who are struggling.