Zoë Kravitz got real about how acne affects her mood, and we've all been there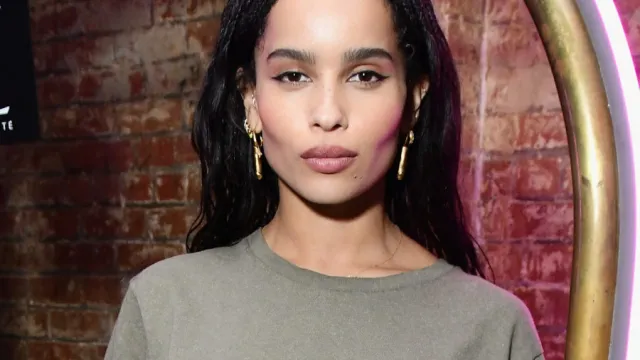 Big Little Lies star Zoë Kravitz may have impeccable genes (her parents are the iconic Lenny Kravitz and Lisa Bonet), but that doesn't mean she isn't prone to the occasional pimple. In an interview with Refinery29, the 29-year-old actress dished on all things Big Little Lies, her new fragrance campaign for Yves Saint Laurent, and the feeling of pure panic upon discovering a new zit. Celebrities! They're just like us.
Kravitz also talked about how her mother inspired her beauty routine. What's better than beauty advice from the incomparable Denise Huxtable herself? Absolutely nothing. Kravitz told Refinery29 one thing Bonet ingrained into her. She said:
"My mother definitely instilled that in me quite early, like [she] wouldn't let me go to sleep without washing my face. Also, I get bummed when my skin breaks out. It really affects my mood and my confidence. Obviously, it happens to everyone and it's fine, but I really try to keep it under control. If I have a pimple and I know I have a shoot coming, I start to panic.
https://www.instagram.com/p/BivRlPlBisM
Her sentiments are all too relatable. Let's be honest—who hasn't occasionally gone to bed without washing their face? It's a deplorable habit that needs to be dropped, for the sake of your skin. Also, we can totally get where the actress is coming from. We've freaked out over a breakout too many times to count.
While it's difficult to imagine Kravitz lamenting the same skin qualms as us mere mortals, we're definitely feeling more seen. But if you'll excuse us, we'll be rewatching that chilling Bonnie scene on loop until the return of Big Little Lies.