Here's how you can copy Zoë Kravitz's avant-garde eye makeup look on "Allure"
When you think of a person with that je ne sais quoi, Zoë Kravitz quickly comes to mind. It's quite possible she's the world's coolest woman — with impeccable style, exciting career choices, and the air of a woman who has a solid sense of who she is and her place in the world.  Zoë's on the cover of this month's Allure magazine, and we are particularly mesmerized by her gorgeous eye makeup.
Like everything else about her, her eye makeup looks completely effortless and yet profoundly unique. Who else could pull it off and look so chic while also appearing down-to-earth and relatable? That's the Zoë magic, fam.
https://www.instagram.com/p/BUHrQgLBGni
The legendary Patrick Demarchelier photographed these stunning portraits, and lucky for us we get some great close-ups of makeup artist beautiful Tom Pecheux's work. He captured Zoë's style and vibe perfectly with this bright, unexpected eye makeup look.
Naturally, we are desperate to recreate this gorgeous look ourselves, so we did some digging to see if we could find some goodies to replicate the look.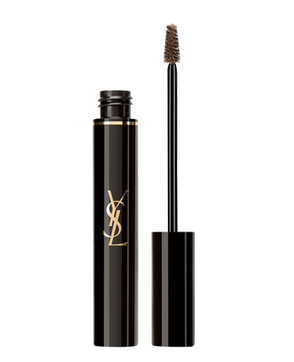 Zoë's fave brow product gives her those perfect wind-blown, feathered brows we're all coveting. Worth every penny.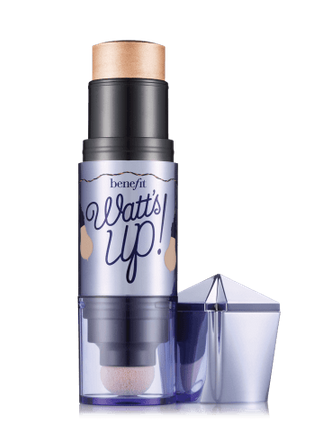 This entire looks is very dewy, so let's stay away from powder formulas and lean into cream and liquid ones for that radiant look. Highlight your browbone with this creamy, blendable highlight that won't look too over-the-top.
We're of two minds on this eyeshadow look. You can either dust on a powder highlighter and add an eye gloss over it, or you can take something like a liquid lipstick or gloss to achieve the look. Here are a few options on that front:
This vibrant pink is a similar shade to Zoë's shadow, and you can layer it so it's as pigmented as you like.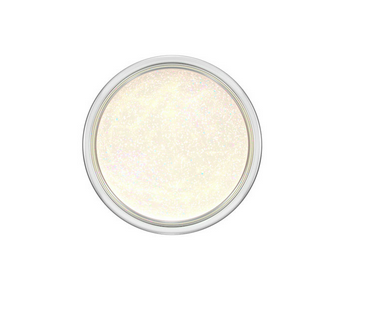 This clear gloss will turn any shadow into melty perfection.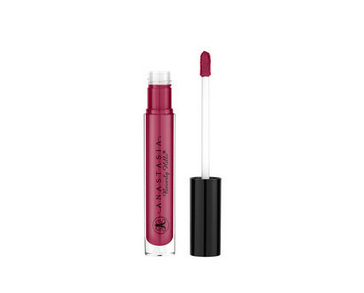 Just swipe this almost-perfect pinky match on your lids to get that liquid eyeshadow look without exerting much effort at all.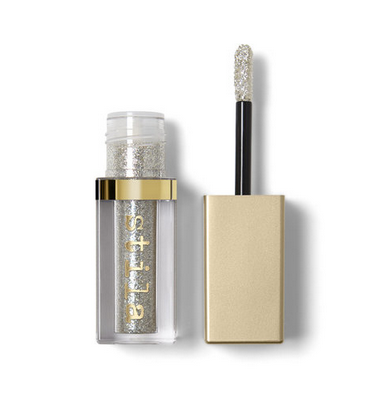 This product was MADE for this beauty look. The inner corners of her eyes have a spectacular silver liner that extends through along her bottom lash line, use the applicator provided or dip a thin, angled brush into it for super precise application.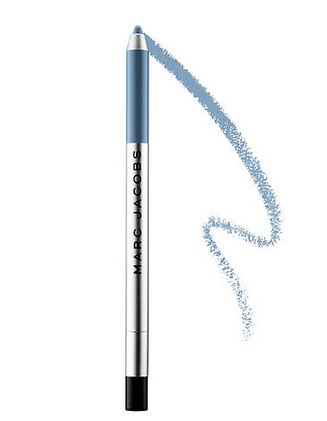 Recreate those little under-eye triangles with this easy to use gel eye crayon that glides on easily.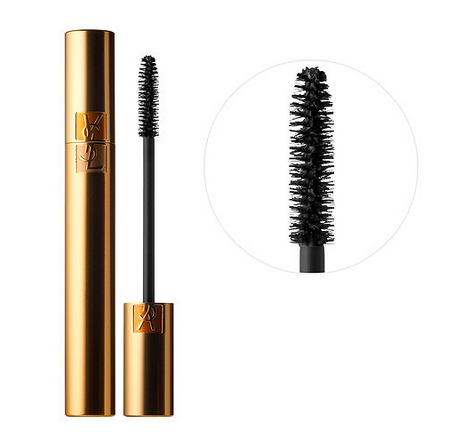 Zoë is a YSL Beaute devotee, and you can get her long, fluttery lashes with the help of this glamorous, lengthening mascara.
Voila!
Treat yourself to some Zoë Kravitz-approved beauty. Not only is it a completely ethereal and dreamy look, but we can't think of better eye makeup to rock all summer long.