The Hair Accessory You Should Wear This Summer, According to Your Zodiac Sign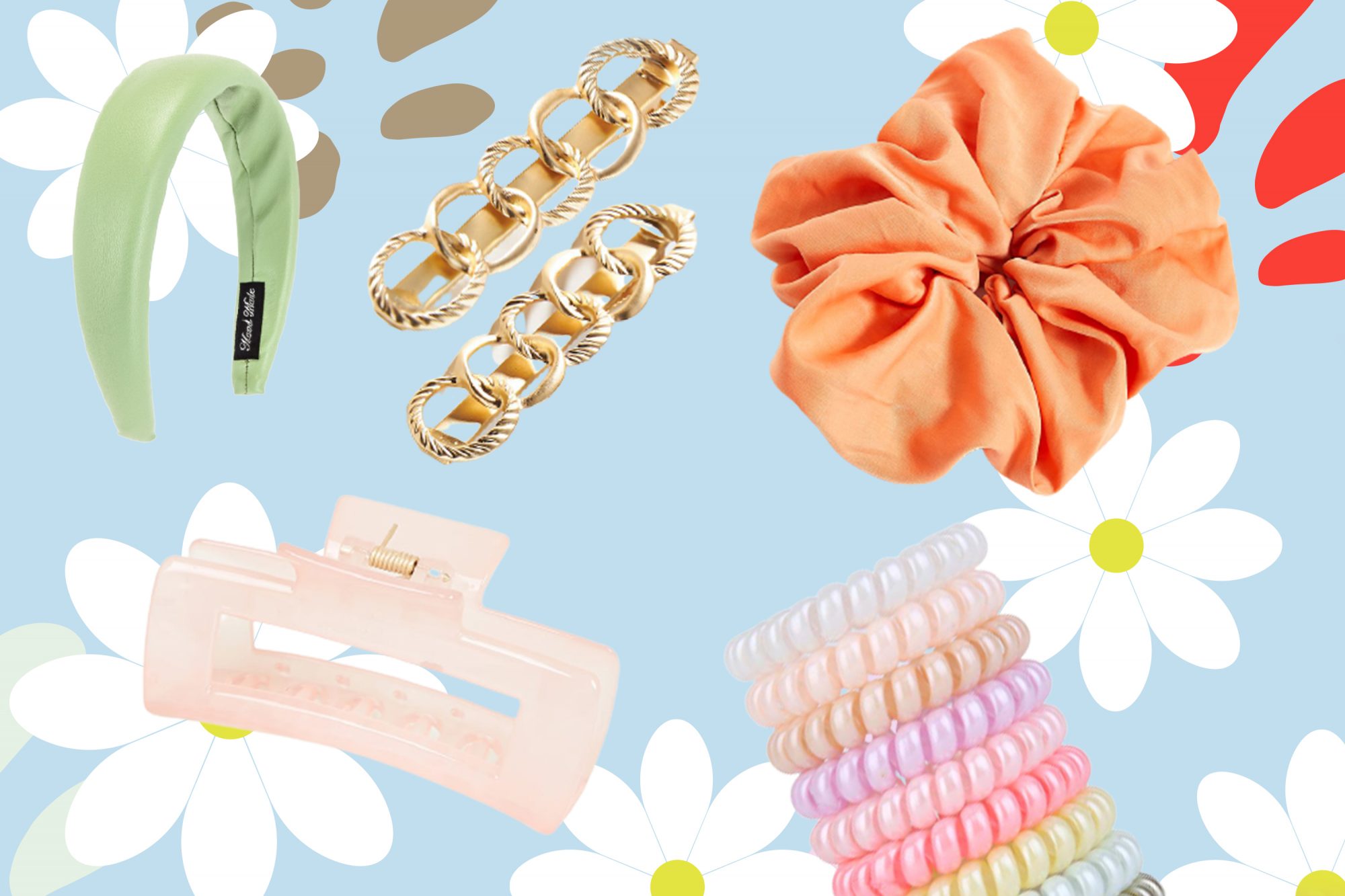 After a year of drab fashion, we're ready to bring on the fab. Out with the neutral sweats and in with the colorful sundresses, strappy heels, statement jewelry, and hair accessories galore. We've earned a summer jam-packed with bright and bold fashion, and that's exactly what we're going to embrace. One of the easiest places to start? Hair accessories.
From claw clips to bohemian scarves, hair accessories have been all about nostalgia lately, and we're here for it. If bright colors or bold prints aren't typically incorporated into your wardrobe, hair accessories are the perfect place to dabble with a splash of something extra. To help you sift through the endless hair accessories out there, we turned to astrologist Lisa Stardust, who picked the best one for each zodiac sign to wear this summer.
Below, let the stars guide you to your perfect hair accessory for summer. Remember: Summer 2021 is the time to embrace the fun in fashion.
Aquarius (January 20–February 18):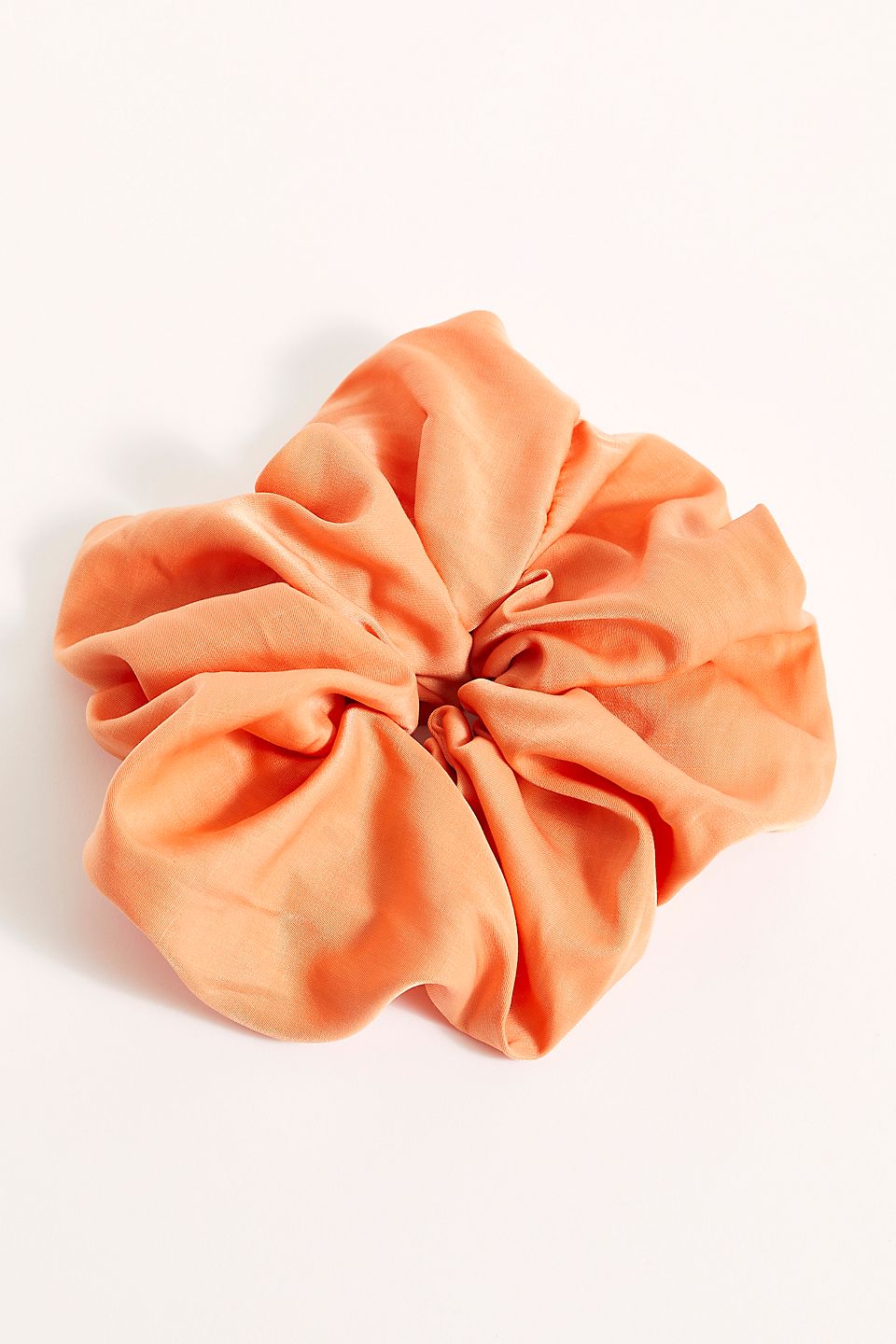 Free People Super Satin Scrunchie
$12
Shop it
Free People
Aquarians would rather die than be called "basic." Eccentric and daring are much better adjectives to describe the water-bearer, so they need a hair accessory that reflects that one-of-a-kind spirit. According to Stardust, "an oversized scrunchie is unique enough to satisfy the dramatic aesthetic of Aquarius."
Pisces (February 19–March 20):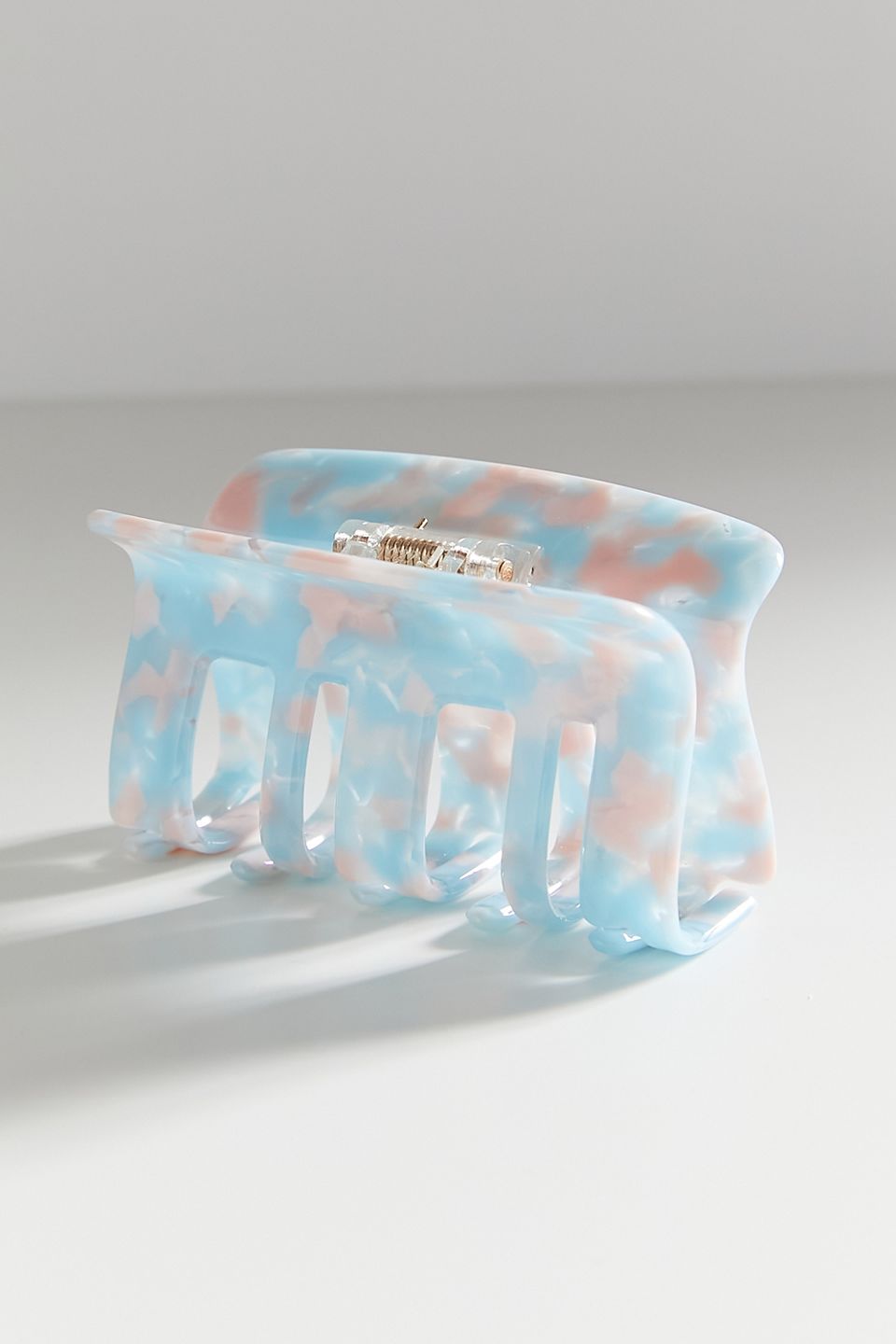 Amber Square Claw Clip
$12
Shop it
Urban Outfitters
While Pisces are known as creative, empathetic, and kind, the fish can also be overly sensitive and are often stressed, so a hair accessory that alleviates some of that anxious energy is best. "A claw clip will allow Pisces to swim about their lives without having to stress about their hair," Stardust explains.
Aries (March 21–April 19):
Lulus Love Me for Me Pink Oversized Hair Clip
$12
Shop it
Lulus
"A wide hair clip in bright colors is perfect for Aries' passionate and vibrant nature," Stardust says. The baby pink color on this oversized clip reflects Aries' cheerful personality perfectly. Plus, the fire sign will love the convenience of pulling their hair back into a no-frills look.
Taurus (April 20–May 20):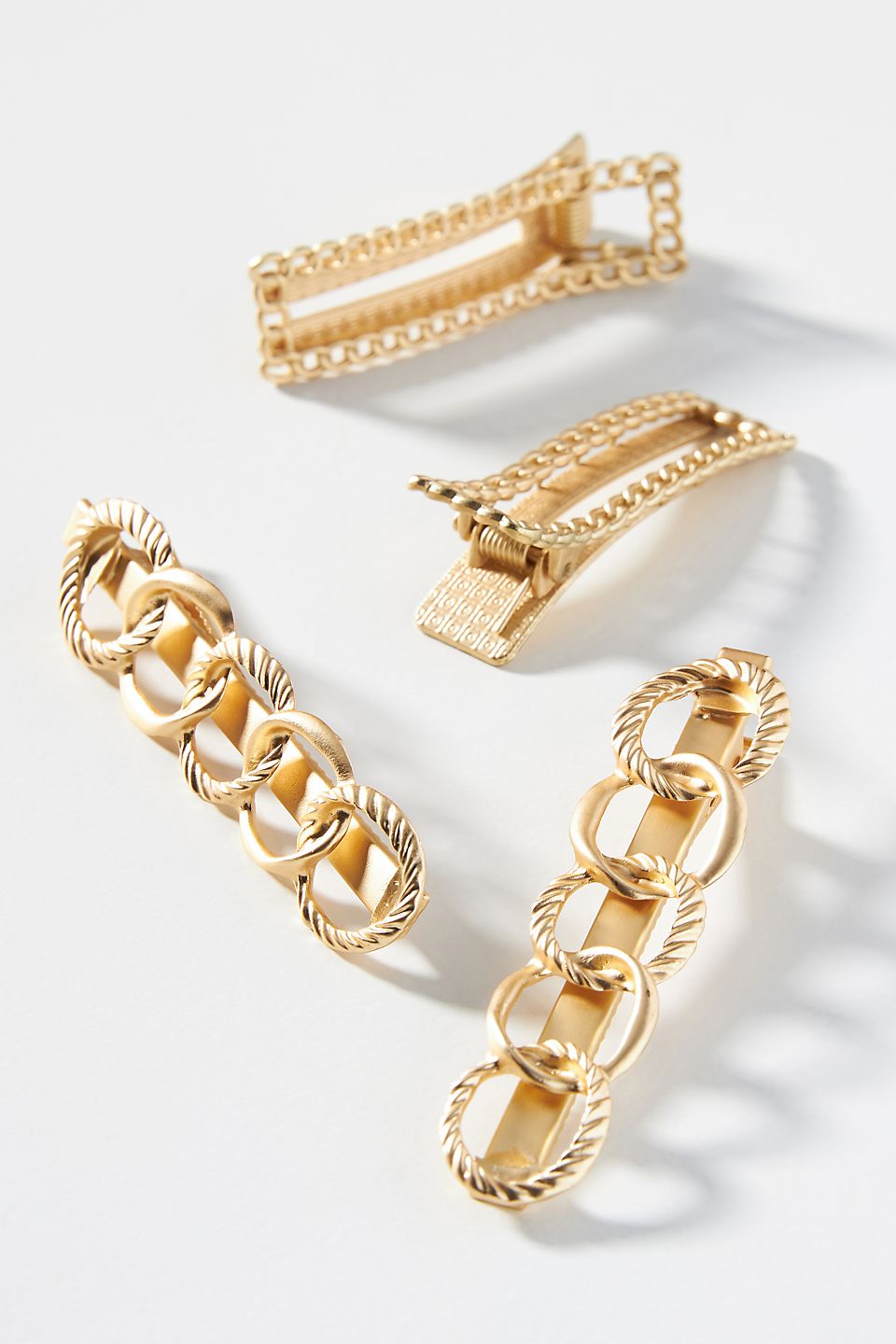 Nautical Hair Clip Set
$18
Shop it
Anthropologie
Barrettes are no longer the cheesy accessory you pulled out of your backpack and clipped into your hair while looking into the middle school bathroom mirror. Hair barrettes are now worn by everyone from supermodels (the Hadid sisters are big fans) to A-list celebs such as Ariana Grande. For you, boujee Taurus, these golden barrettes are the finishing touch on your looks, complimenting chain link necklaces and details on your designer handbags. "Face-framing barrettes are perfect for the chic and luxurious style of Taurus," Stardust confirms.
Gemini (May 21–June 20):
Ordermore Spiral Hair Ties
Shop it
Amazon
Geminis don't shy aware from bold fashion; they're willing to wear anything and be outgoing. While the twin flame tends to gravitate toward fiery pieces, it also has a soft spot for youthful and eclectic pieces, like these bright hair ties. "Spiral hair ties in metallic multi colors are trendy for Gemini's stylish vibe," Stardust says.
Cancer (June 21–July 22):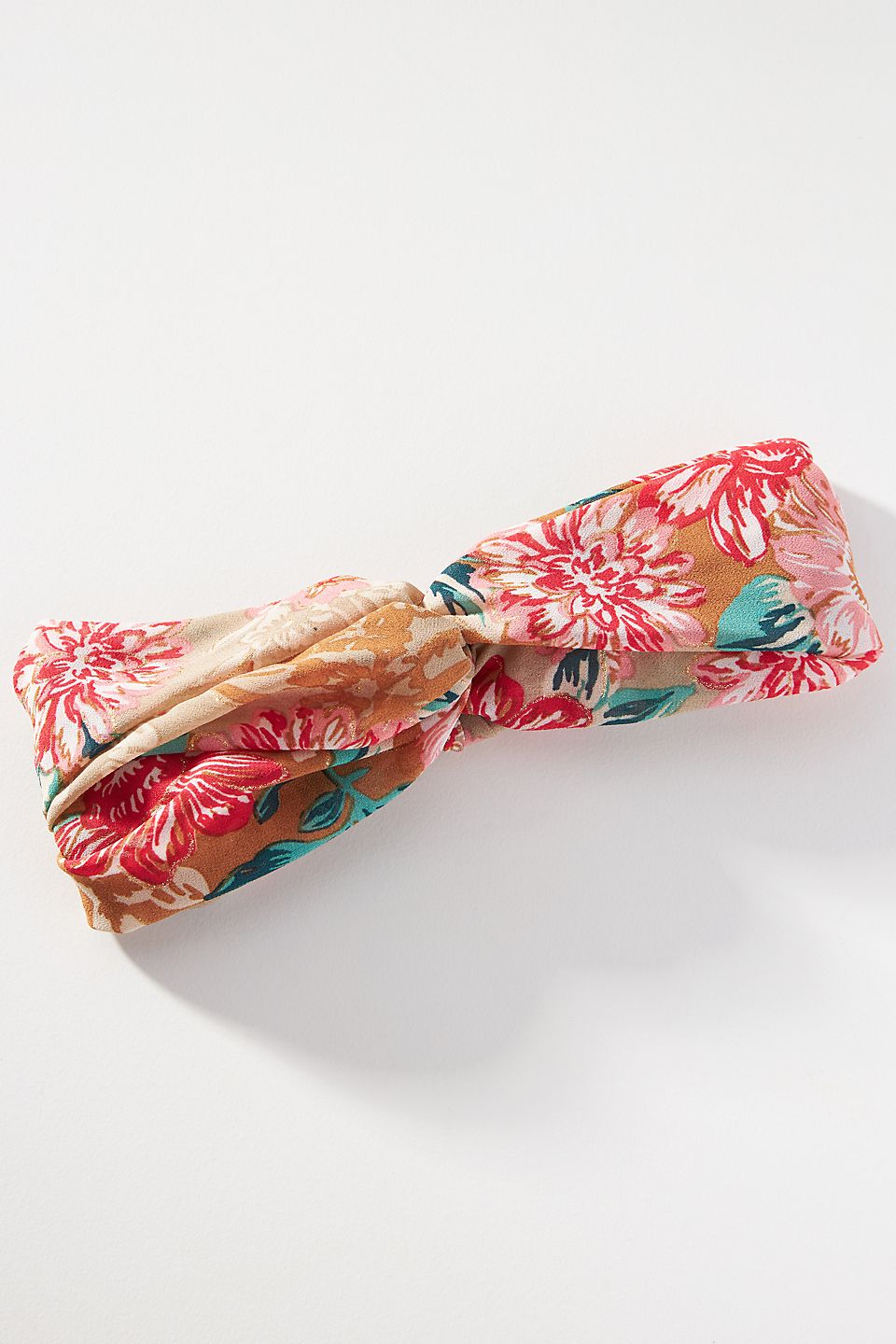 Floral Twist Headband
$20
Shop it
Anthropologie
Cancers are romantic, classy, and love vintage looks, so incorporating florals into a comfortable accessory is the perfect combo. "A floral twisty cotton headband is perfect for Cancer's traditional summer look," Stardust says. Anthropologie has tons of high-quality headbands in fun prints—check out its site for similar pieces.
Leo (July 23–August 22):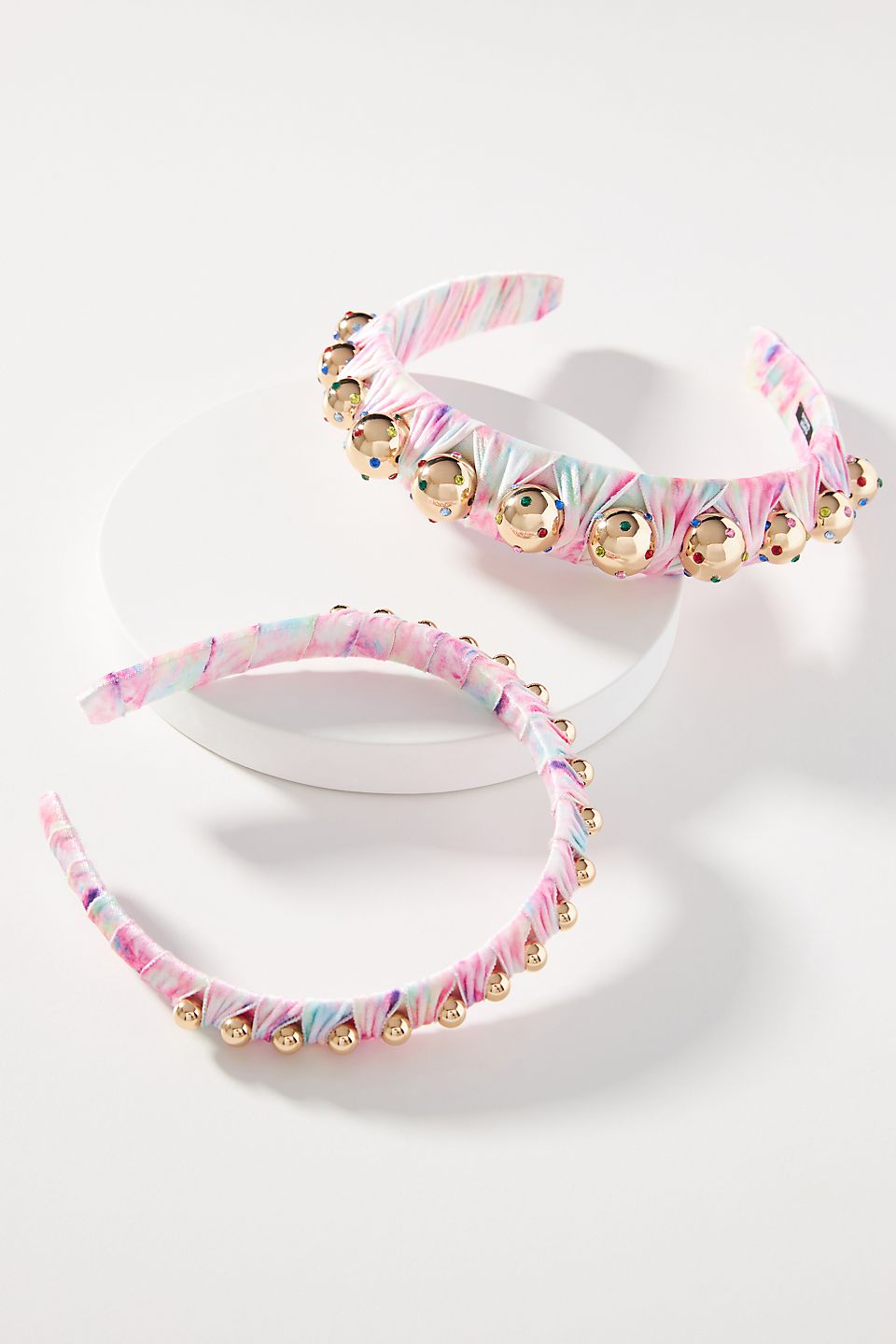 Super Smalls Embellished Headband Set
$48
Shop it
Anthropologie
"Leo will love an over-the-top headband with jewels that looks like a crown," Stardust says. The lion isn't afraid to profess their love for all things high-end, and they're admittedly impressed by exclusive pieces. So, a unique hair accessory like this tie dye, sparkly headband is sure to tickle their fancy.
Virgo (August 23–September 22):
Skinny headband in printed calf hair
$24.50
Shop it
J. Crew
To put it simply (as any Virgo would), the Maiden's style is sophisticated and classic. "A simple thin headband is ideal for understated Virgo, who doesn't go for the thrills in fashion," Stardust explains. This cow print headband is a hair accessory that will never go out of style, which suits the always-practical Virgo.
Libra (September 23–October 22):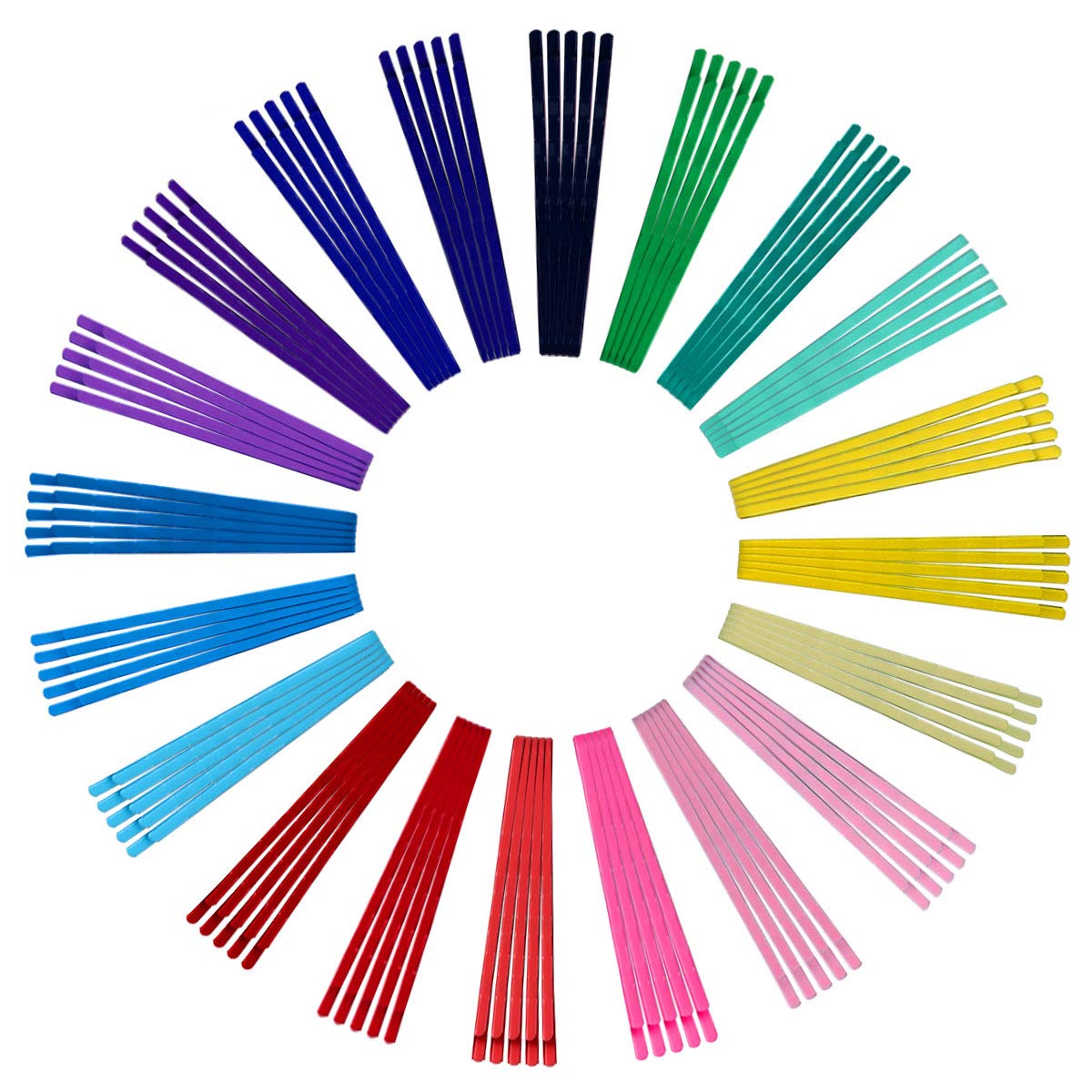 Colorful Hair Barrettes
Shop it
Amazon
You, Libra, are a perfectionist, so pinning any flyways back with these bright bobby pins will maintain your sense of stability. "Colorful bobby pins are great for Libra to create balance in their hairstyling," Stardust explains. Plus, with every color of the rainbow, you can mix and match these hair accessories with every outfit you own.
Scorpio (October 23–November 21):
On the Daily Purple Multi Zebra Print Scarf Ponytail Holder
$14
Shop it
Lulus
Pardon our French, but Scorpios are boss ass bitches. The scorpion is all about showing off their wild side, and wearing animal prints releases that inner roar. "A scarf hair tie adds a dash of sensual energy for Scorpio this summer," Stardust says. This ombré zebra print hair scarf combines sass, style, and a carefree approach to the day—aka Scorpio's M.O.
Sagittarius (November 22–December 21):
Border Stripe Silk Bandana
$29.50
Shop it
Banana Republic
You, Sagittarius, are known by your inner circle as optimistic, outgoing, and downright hilarious. You're the definition of a free spirit—and what hair accessory embodies that energy more than a silk head scarf? "A head scarf is ideal for Sagittarius's bohemian chic vibe," Stardust confirms. Choose between an earthy copper and neutral almond in this head scarf.
Capricorn (December 22–January 19):
8 Other Reasons Super Sleek Headband
$29
Shop it
Revolve
Capricorns may be the workaholics of the zodiac, but that doesn't mean they don't know how to let loose, so a hair accessory that will carry them seamlessly from work to play is ideal. "A thick headband is a great look for Capricorn to wear to both the boardroom and cocktails," Stardust says. The bright green color of this thick headband is perfect for bold summer fashion, and can be both polished and playful.