Let the stars guide you to zodiac jewelry—the chic, minimalist trend you'll love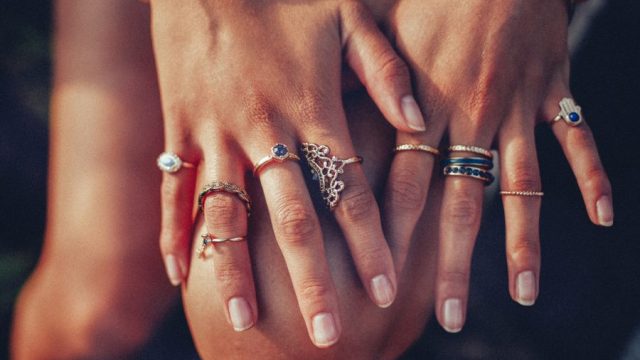 Unless you've been living under a rock these last few years, you know that astrology has cemented itself as a major part of the current zeitgeist—cropping up everywhere from viral Instagram accounts that create zodiac memes we see ourselves in to makeup brands that assign different shades to each sun sign. Even the fashion industry has gotten in on the zodiac fun. Once reserved for more spiritual, "against the grain" folks and frequently associated with a certain New Age stereotype (think Lily Tomlin's character, Frankie, on Grace and Frankie), today astrology has widened its target demographic and is reaching, well, everyone, it seems.
And if you've hopped on board, the latest way to pledge your allegiance to your zodiac sign is by wearing it on your neck, earlobes, wrists, or fingers.
Often in the form of dainty gold designs, zodiac jewelry is the perfect intersection of chic and interesting. Awkward silence at a party? You can bet your fellow partygoers will ask about the tiny symbol dangling from your wrist.
From Mejuri to Swarovski to Tiffany & Co., some of our favorite brands are getting in on the zodiac jewelry trend—and we can't get enough. So swipe on your zodiac-themed lipstick, finish reading Susan Miller's predictions for your sign this month, and shop the zodiac jewelry we've hand-picked for your sign below.
1Stone and Strand Zodiac Earring—Aries
This tiny single earring is impossibly chic.
2Mejuri Taurus Necklace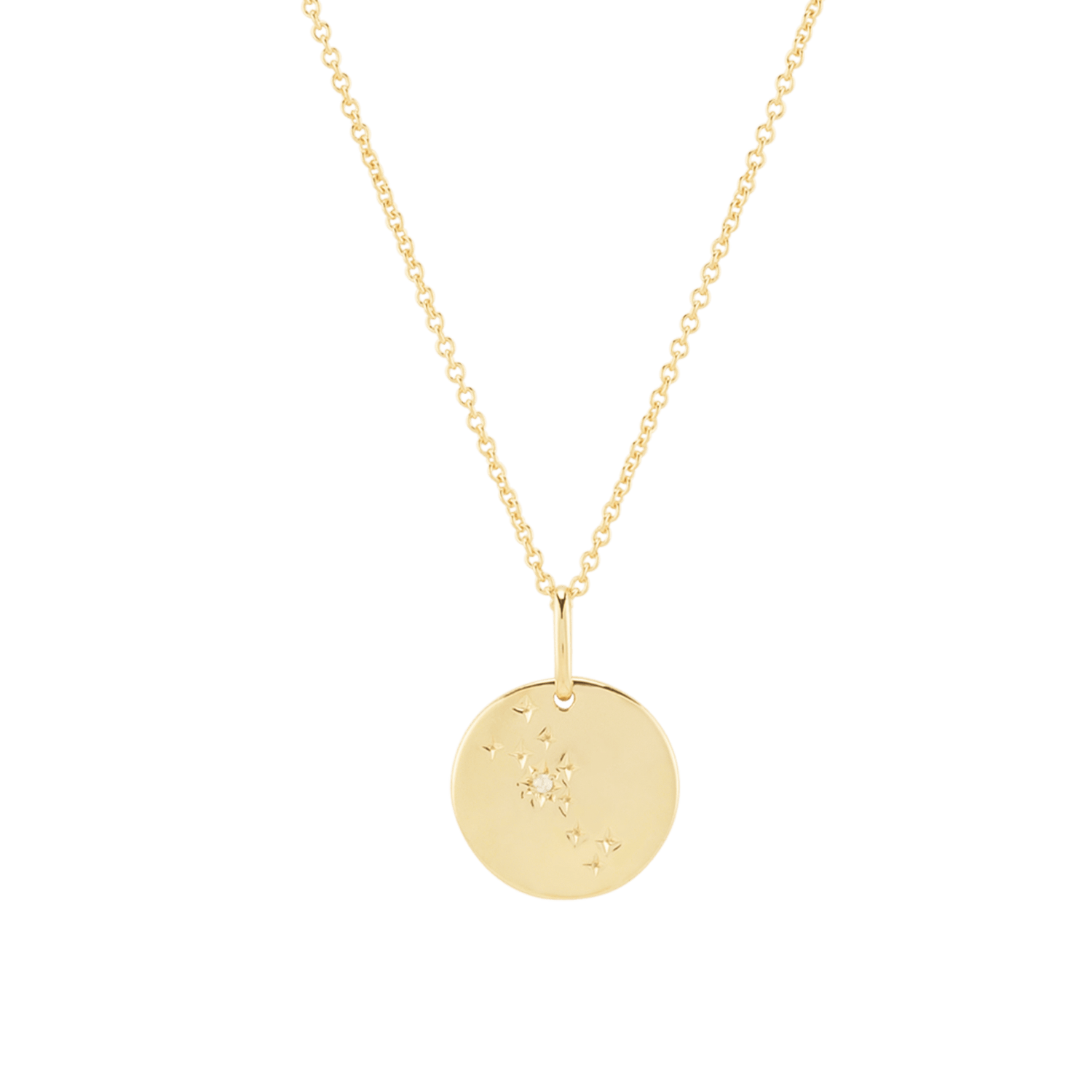 Mejuri's zodiac collection has been a hit—and it's easy to see why.
3AlluringGrace Zodiac Bracelet—Gemini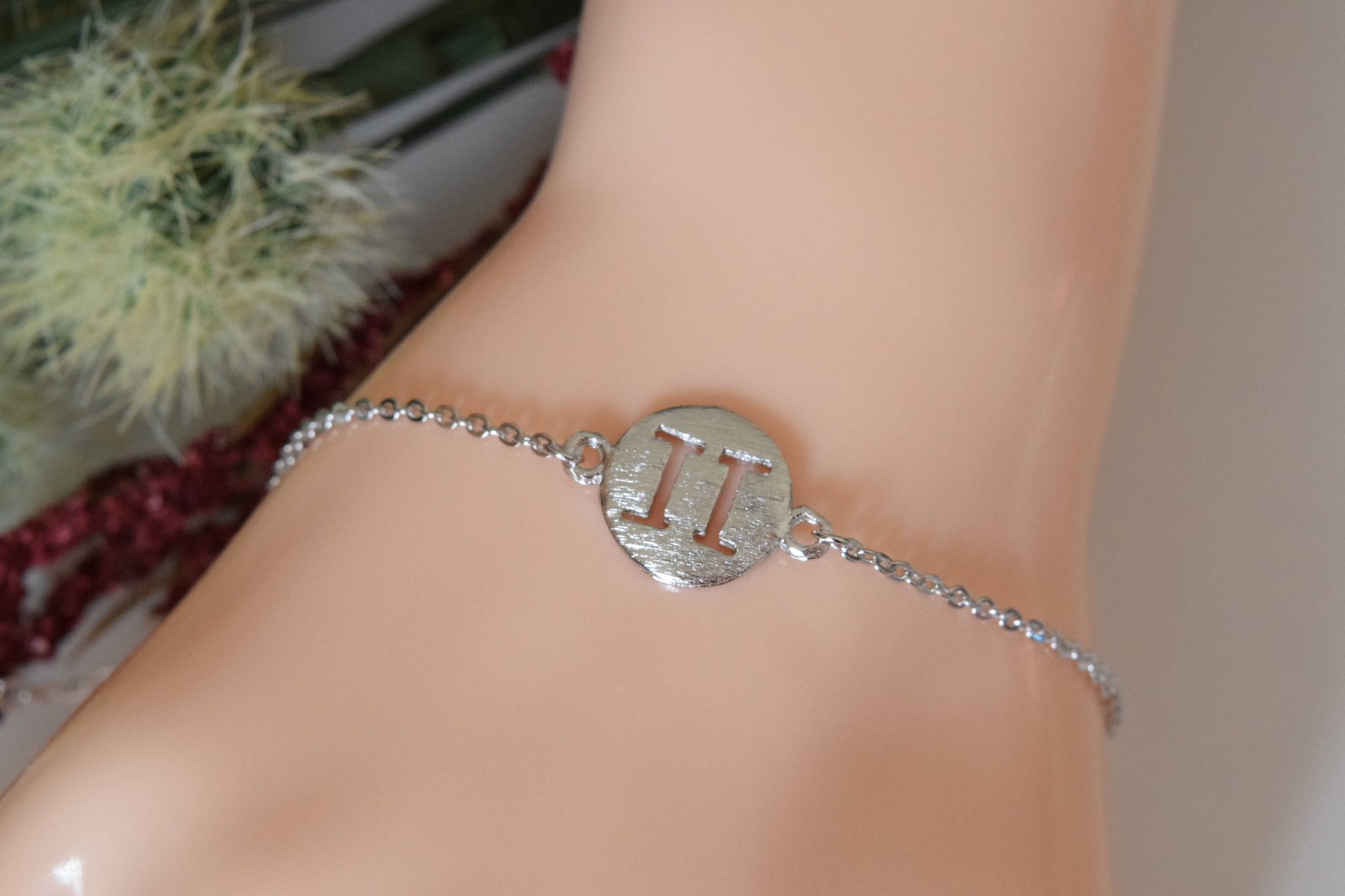 Wear your sign around your wrist, and support an Etsy artist while you're at it.
4Urban Outfitters Zodiac Mini Pendant Necklace Set—Cancer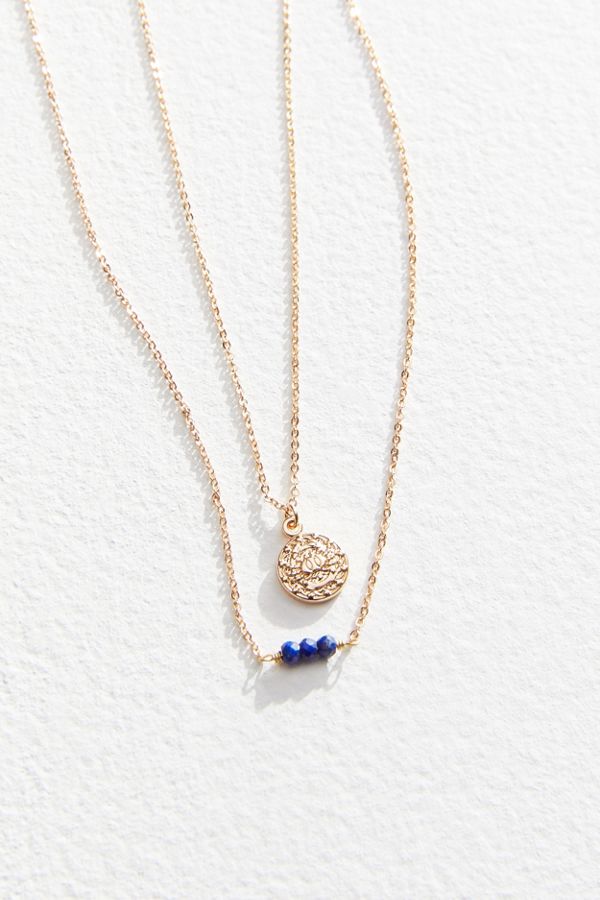 Cancers—we know you love this tiny crab pendant.
5 Wanderlust + Co Leo Zodiac Gold Earrings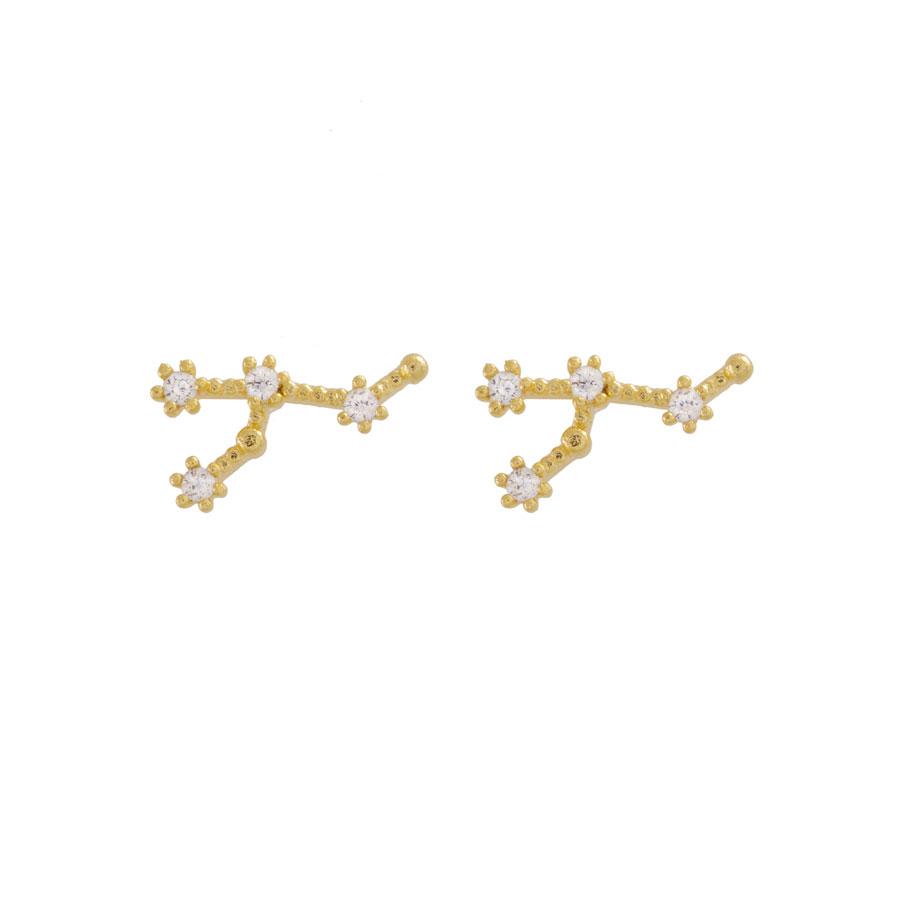 Constellation designs are the more subtle way to rock your zodiac sign.
6FashionNova Virgo Ring
For when you want to spell it out for people (classic Virgo).
7Tiffany & Co. Libra Zodiac Charm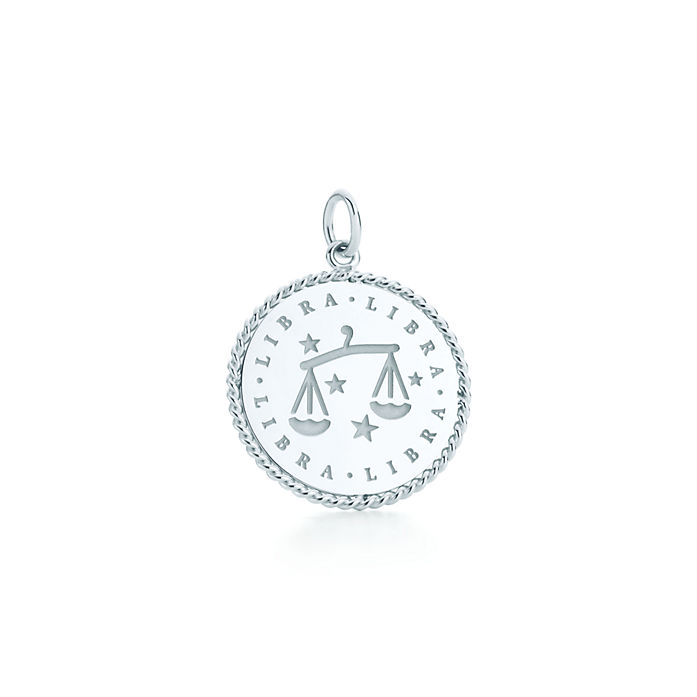 Libras, add this to a charm bracelet or keychain, or wear it around your neck as a pendant.
8Victoria Emerson Scorpio Pendant Necklace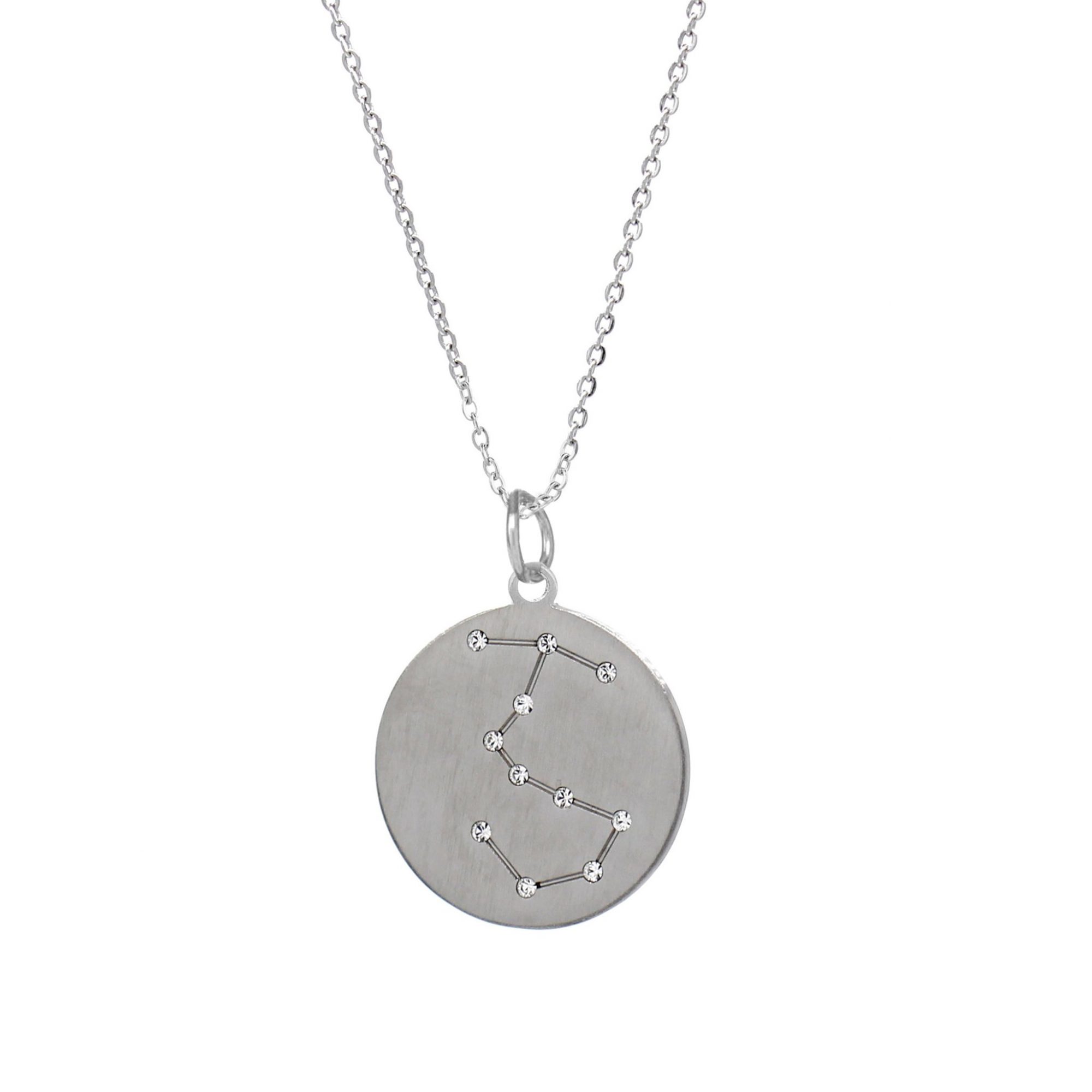 We love the dark, charcoal shade of this chic Scorpio necklace.
9Swarovski Zodiac Pendant—Sagittarius
The best part of this stunning Swarovski pick is that you can keep adding pendants to it, if you wish.
10Brilliant Paths Capricorn Ring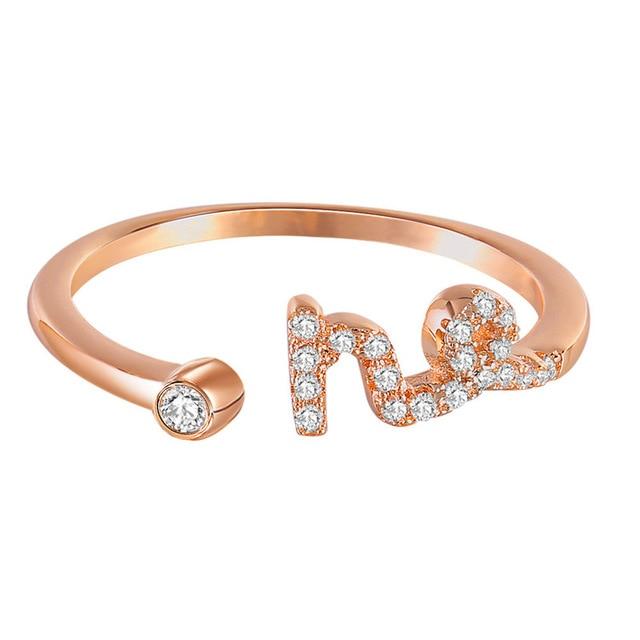 Rose gold? Check. Adjustable? Check. You'll never want to take this off.
11Sterling Forever Zodiac Pendant Necklace—Aquarius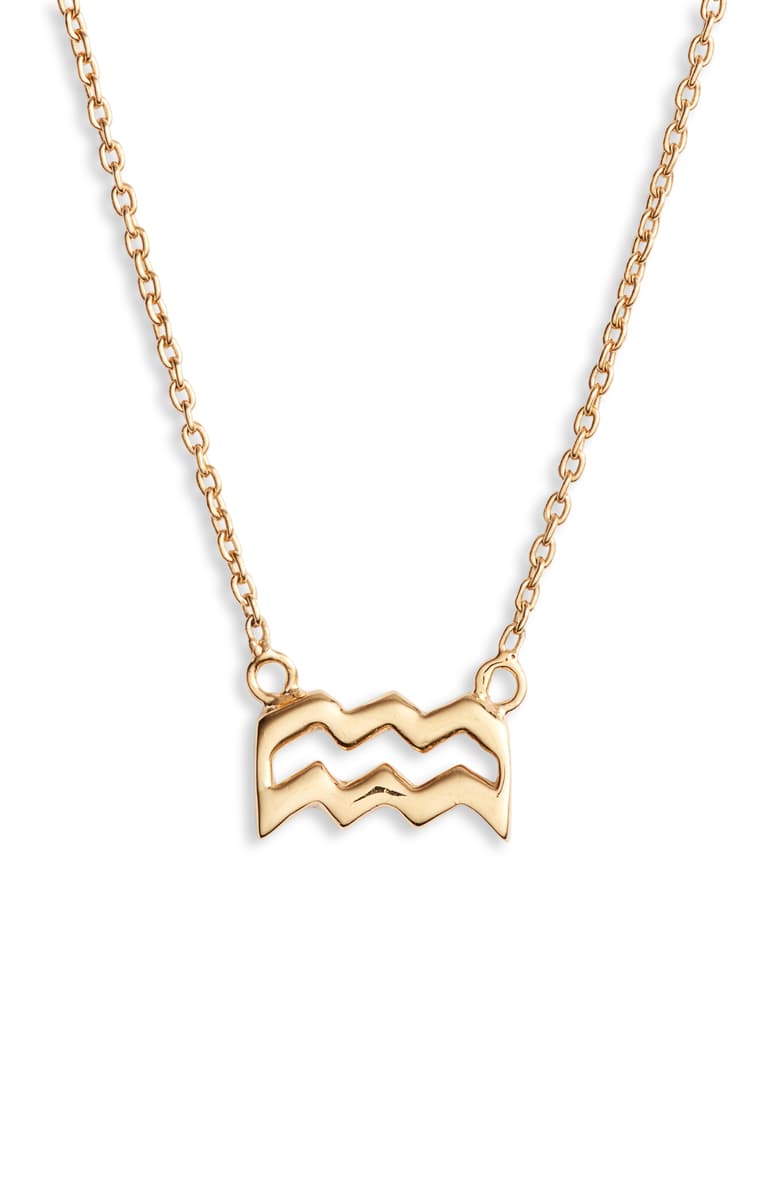 The perfect layering necklace.