Zodiac earrings are the best new accessories trend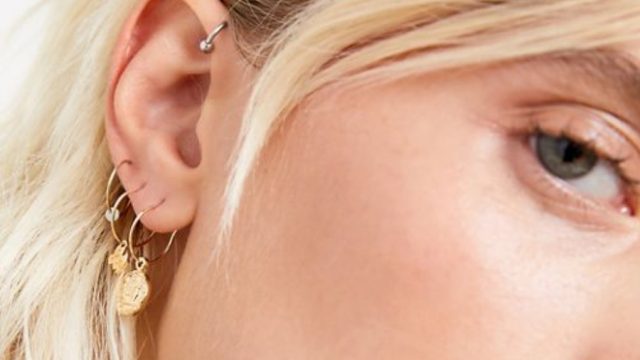 We love astrology here at HelloGiggles, so we are obviously suckers for all types of zodiac jewelry, particularly zodiac earrings. Sporting your astrological sign or star constellation is one of the easiest, and daintiest, ways to show the world what your sign is and how proud you are to belong to its family. If you have multiple ear piercings (or even constellation piercings), you can switch it up and add your rising and moon signs into the mix next to your sun sign, or you could go with any of your signs that you identify the most with.
These zodiac earrings are the perfect addition to your jewelry collection, but they also make the perfect gift for your friends, family, and partner. From tiny studs to delicate hoops, you'll find an earring style below for every taste.
Aquarius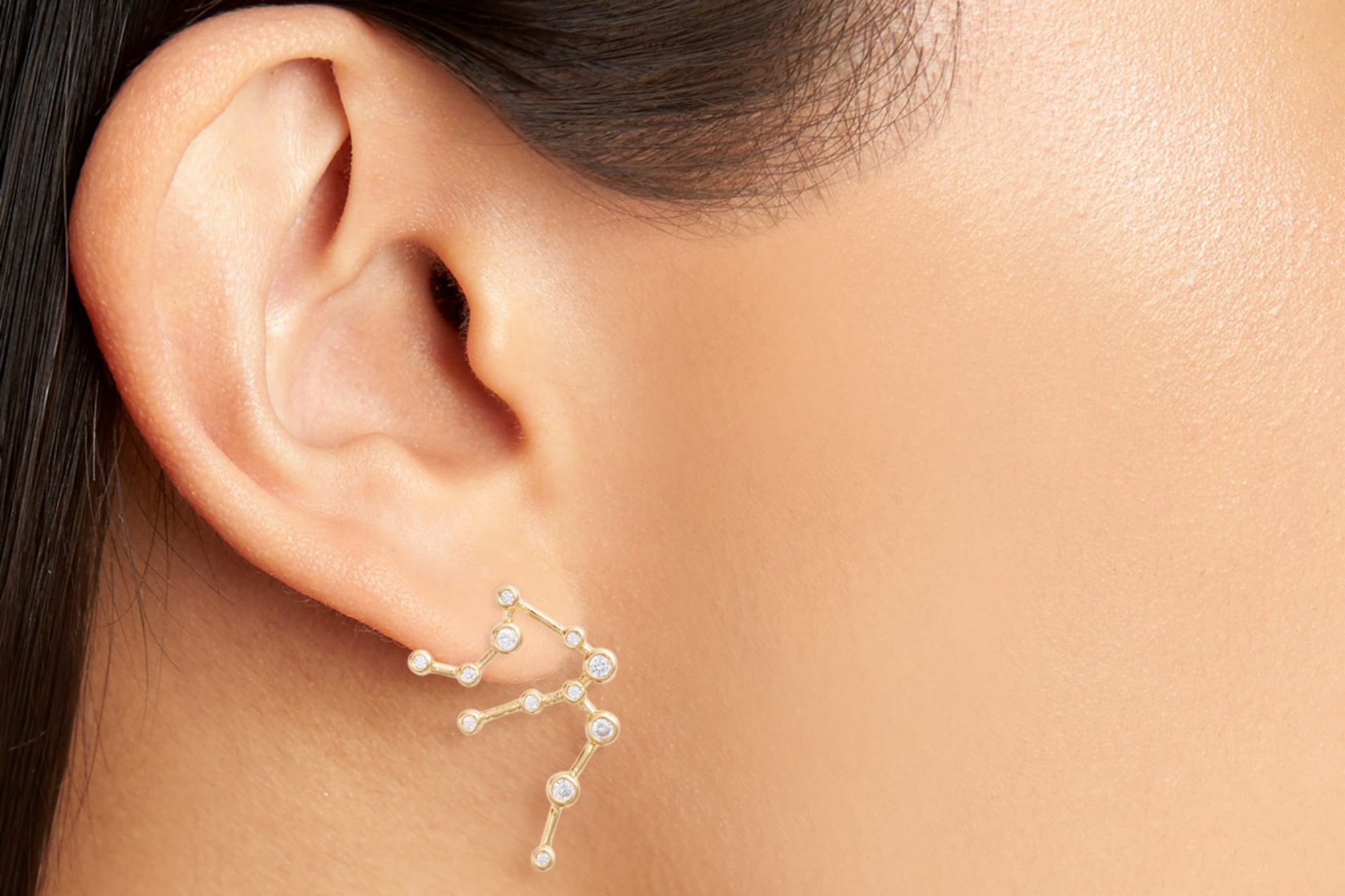 Sterling Forever offers a mismatched set of earrings available for all the zodiac signs.
Pisces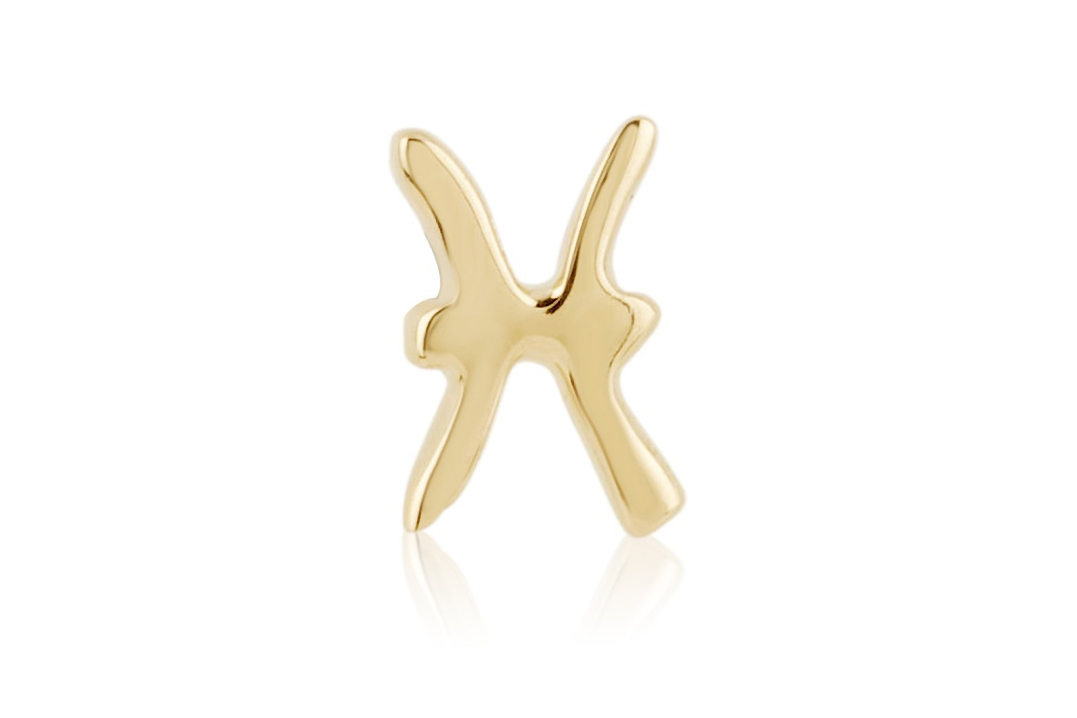 $65
Shop it
Available at Net-A-Porter
This single stud is the perfect dainty addition to any ear game.
Aries
$65
Shop it
Available at Neiman Marcus
Tai offers this set of four delicate studs that complement each other beautifully.
Taurus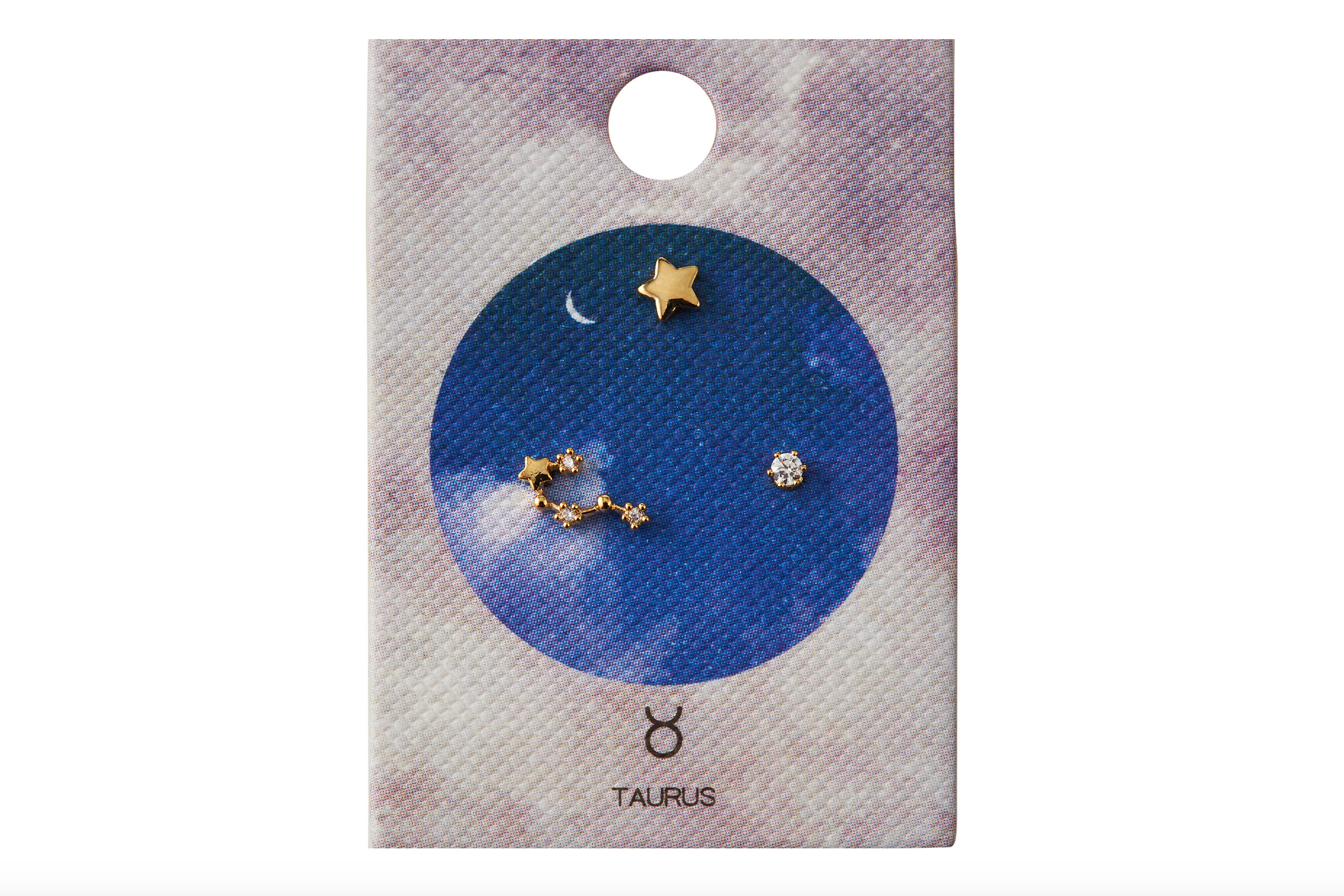 $50
Shop it
Available at Neiman Marcus
Sport your constellation with this cute set of three.
Gemini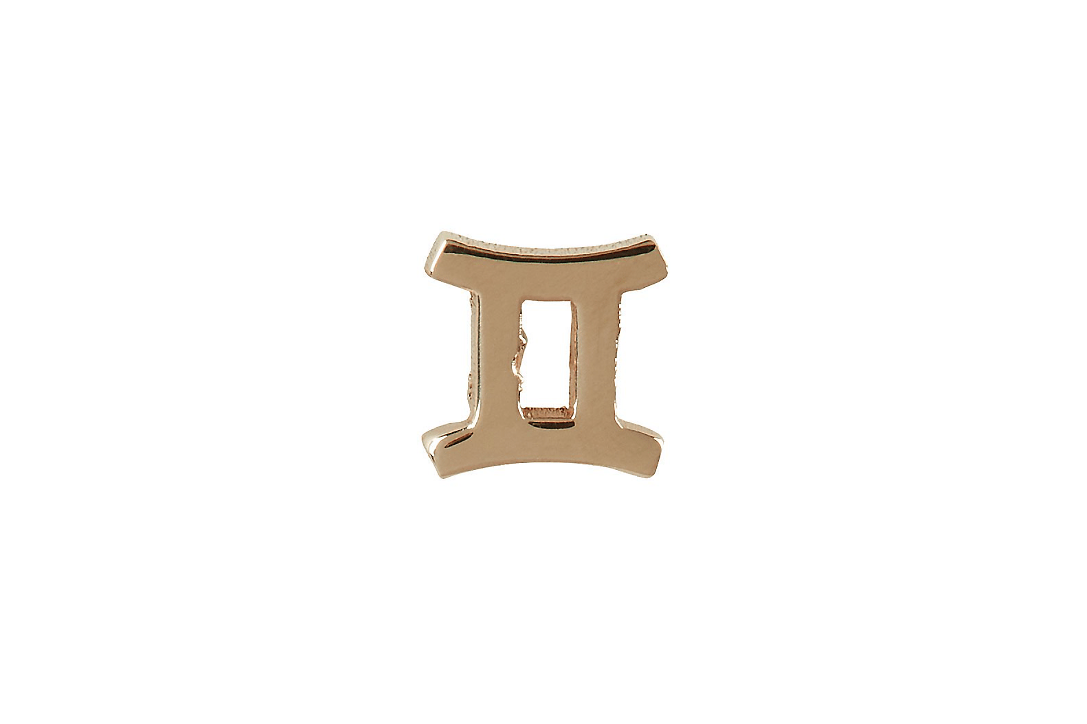 This tiny stud will let everyone know you're proud of your zodiac sign.
Cancer
This sterling silver ear climber is handmade, making it that much more special.
Leo
$39
Shop it
Available at Wanderlust + Co.
These dainty earrings are plated in 14K gold and studded with little crystals to mark the stars in the constellation.
Virgo
$125
Shop it
Available at Nordstrom
This single stud is available in either yellow gold or rose gold, and is perfectly pretty and minimalist.
Libra
Choose from either silver, yellow gold, or rose gold—or collect them all!
Scorpio
$24
Shop it
Available at Urban Outfitters
Curate your ear with your sun, moon, and rising signs with these earring sets—each one comes with six delicate hoops that showcase your astrological sign and look beautiful worn alone or stacked.
Sagittarius
These astrology-inspired coins are hanging onto dainty hoops and are oh-so-pretty.
Capricorn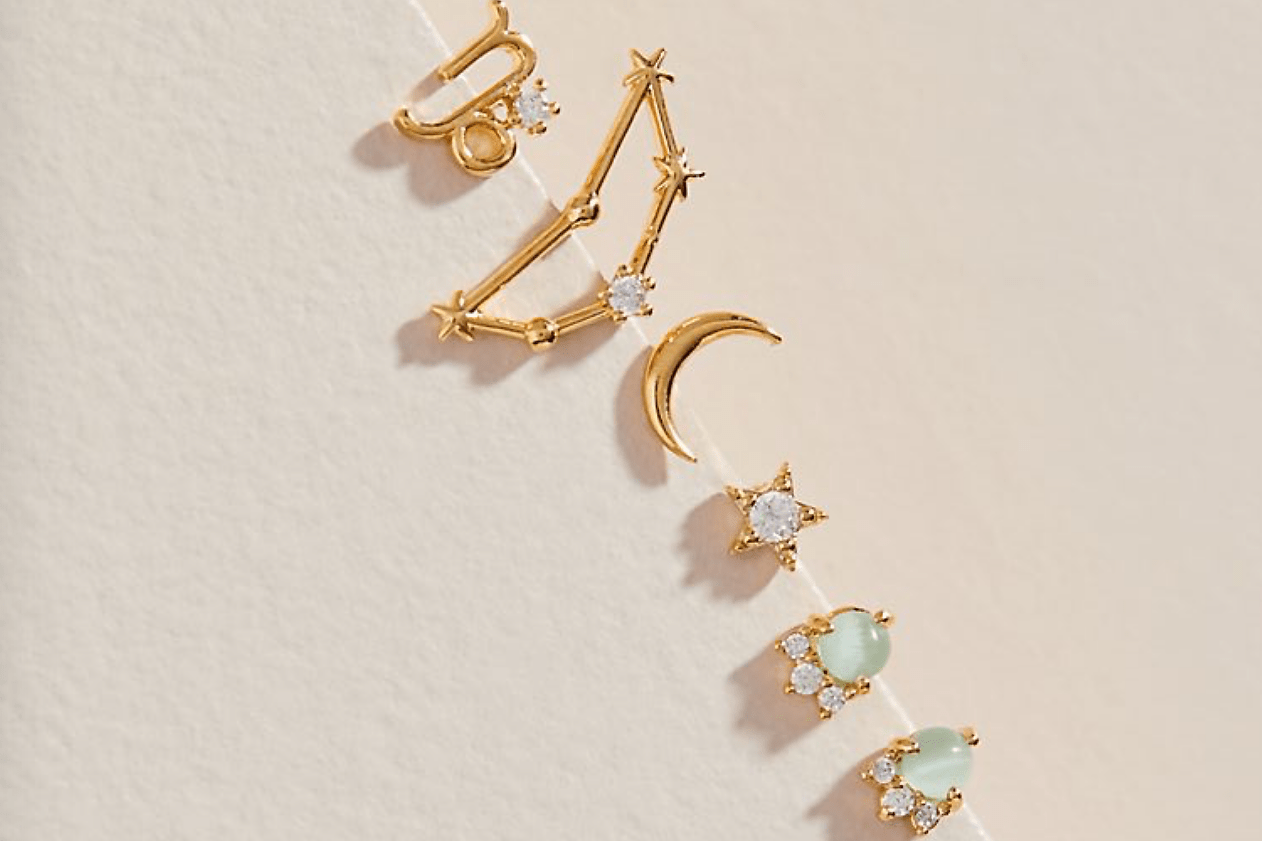 $48
Shop it
Available at Anthropologie
Step up your ear game with this six-piece earring set.