This Acne Patch Faded My Dark Spots After Four Uses
It treats post-acne hyperpigmentation as effectively as a professional laser treatment.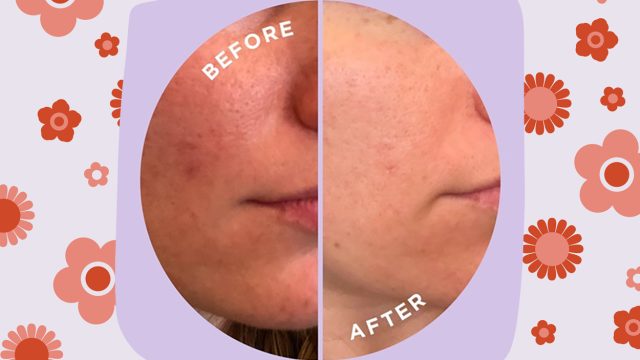 Welcome to Game-Changers, a weekly series in which we reveal the holy grail beauty products we're loving now—the ones that saved our hair, cleared our skin, and, in some way, changed our lives.
Just when you think you're done dealing with a breakout, you notice that it leaves a dark mark on your skin. So what gives? The truth is you're not quite done with the journey to clear skin. Say hello to long-lasting acne-related hyperpigmentation. No, thank you. Enter: ZitSticka Hyperfade, an innovative post-acne patch that spot treats dark spots and 2021 Beauty Crush Award winner.
Acne scarring (or post-inflammatory hyperpigmentation) is one of the most prevalent side effects of breakouts. In fact, dermatologist Y. Claire Chang, M.D., says this can occur in up to 95 percent of acne patients. And while it can occur in all skin types, dermatologist Rachel Nazarian, M.D., says it's more common and longer-lasting in medium tone and darker skin, which is why this skincare product is so important. 
The ZitStika Hyperfade is a patch you put over an acne scar to help brighten it. It's made of dissolving microneedles filled with ingredients like kojic acid and niacinamide to penetrate the skin and restore texture and tone. As someone with acne-prone skin, I'm also prone to acne scars. I admittedly pick at blemishes and pop them, and what results is a dark spot I just cover up with a light concealer. However, when I discovered that there is an acne patch that could take the place of going to get a laser treatment done or changing my entire skincare routine, I had to try it—and wow.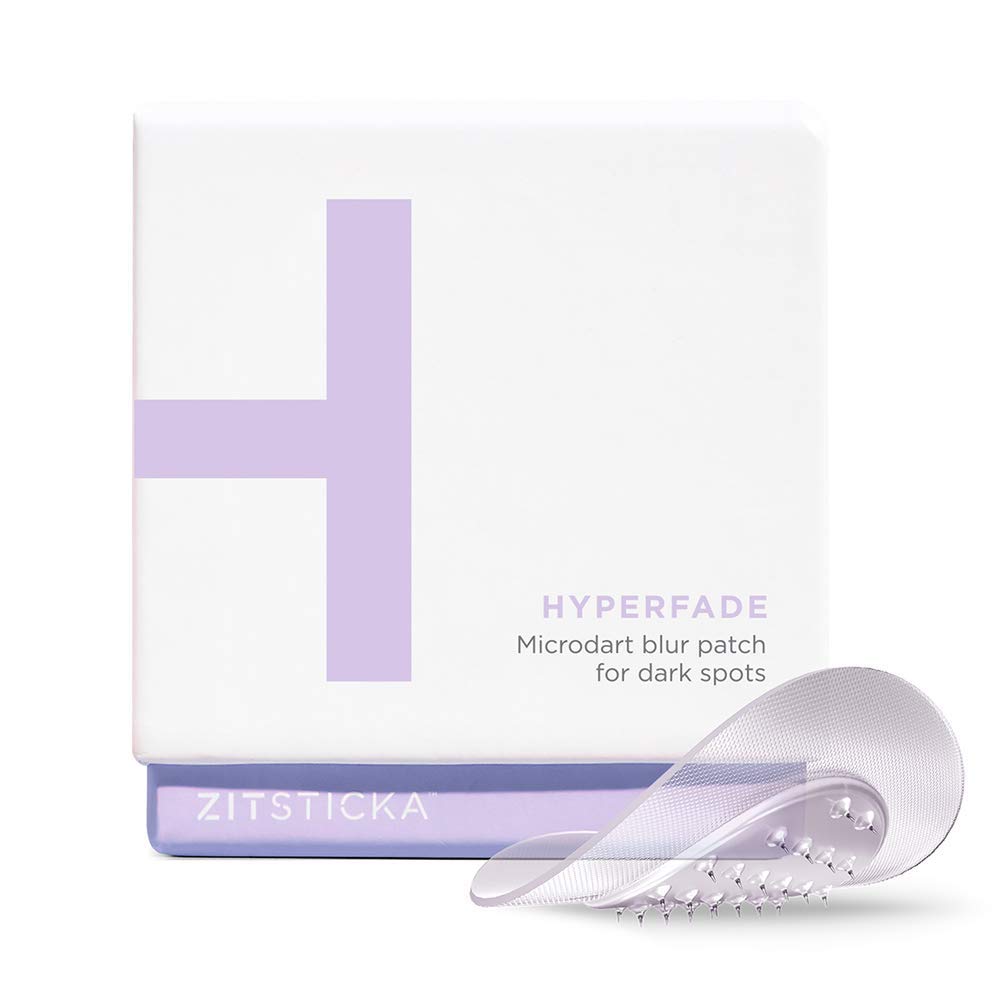 ZitSticka Hyperfade
$$34
Shop it
Ulta
Dr. Nazarian says that using products that focus on brightening and breaking down the dark pigment of the acne scars is key to treating them. She says ingredients like kojic acid, niacinamide (both of which are found in the ZitSticka Hyperfade patches), vitamins C and E, and green tea can reduce redness and marks more rapidly, and I definitely saw the results. 
Using the patch is easy. On clean skin, you place the patch on top of the scar you want to treat. I leave it on overnight, but the microdots dissolve in two hours, so you could take it off once the product seeps into your skin. You use it up to four times, every three days for two weeks—but if the scar disappears sooner than that, you can stop using it. 
I used the ZitSticka Hyperfade patches four times and noticed a huge difference. I had a deep red pimple on my nose and it left a dark mark right on the center once the pimple healed. The dark mark decreased in color, and you can only see it faintly if you are super close to my face. So, if you're looking for a quick fix to brighten that acne scar, try this acne patch. It's totally worth it.