Zerina Akers, Beyoncé's fashion stylist, schools us on 4 essential items everyone needs to have in their closet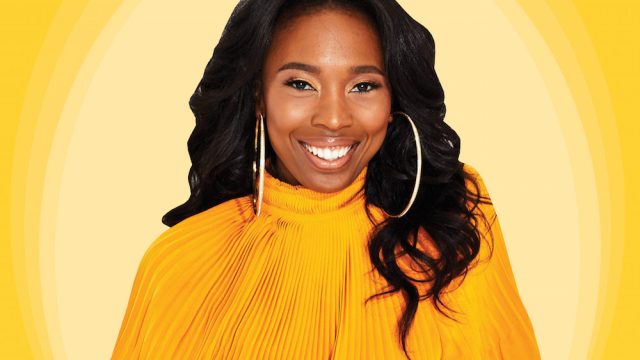 Beyoncé's style has been getting better and better over the years — if that were even possible — and we're not just talking about her red carpet slayage. Her day-to-day outfits, especially her more recent maternity looks, have been off the charts, thanks in part to stylist Zerina Akers. From Bey's low-slung hat in the "Formation" video to her Halloween homage to Salt-N-Pepa, it's Zerina we have to thank for so many of the singer's iconic ensembles. (She has also curated outfits for Chloe X Halle, Ava DuVernay, and Winnie Harlow.)
One thing you have to know: Zerina is a high priestess of color. Her own personal style, as evidenced by her Instagram, will quickly make you want to experiment with color combos and pattern play. If you're ever having a style slump, one look at Zerina's 'gram will help pull you out of it.
Zerina, a Dove spokesperson, recently sat down with me to chat about the one fashion treasure she's dying to add to her own closet and the brand's new Invisible Dry Spray Antiperspirant (which I'm kind of obsessed with now).
HelloGiggles: Can we talk about what you're wearing today?
Zerina Akers: My suit is actually from Topshop. I'm really a huge fan of monochromatic suiting, so every time I find one I kind of hoard them a little bit. My shirt's from H&M, the Balmain collection. I'm a huge fan of graphic prints and color. My bag's tucked away but it's like a hot orange, like a street cone. I like mixing interesting colors that you wouldn't really expect.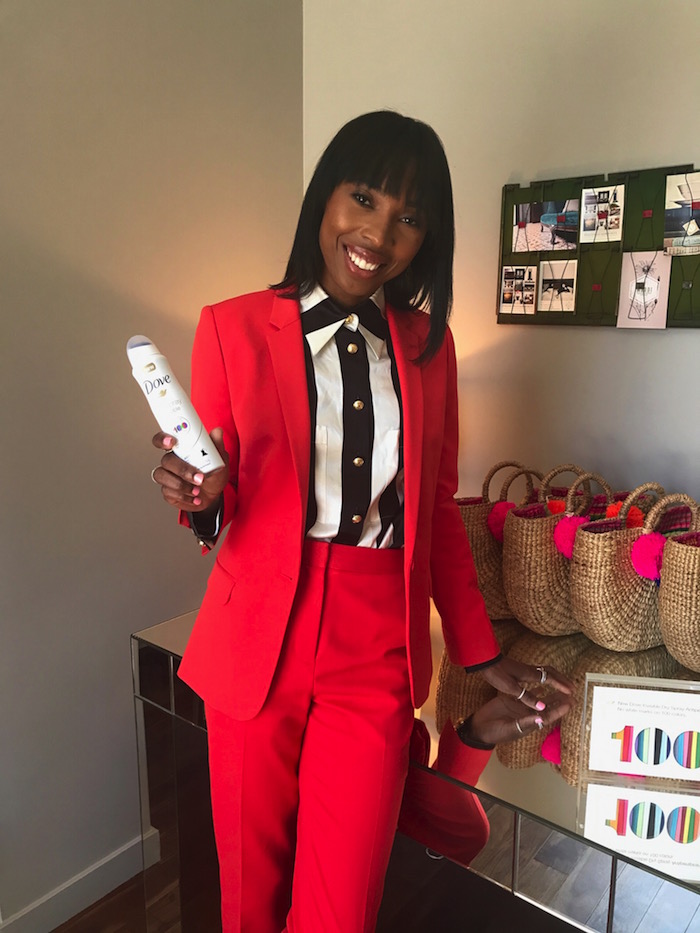 HG: What's your process like when styling a new client for the first time?
ZA: I try to pre-figure out who they are. I do a lot of research, and then I present different boards of what I think will work and inspirations to them, and see how we kind of flow together and go from there. You can kind of tell a lot by people's appearances or their Instagram, things like that.
HG: What items do you think are essential for anyone's closet, regardless of their personal style?
ZA: A good blazer. I'm a fan of suiting, so a blazer, even over a dress or jeans. There's a certain level of power that I feel with jackets. Another one I'd say would be a comfortable heel. Long gone are the days of painful shoes. I'd also say beach bags — I'm really into wearing them as purses. And then, a great pair of hoops. It's a way to make a certain type of outfit a little more casual and cool, like you can dress up a t-shirt.
HG: What is one of your favorite memories of styling a client?
ZA: One of my favorite memories was a recent one when I was working with Niecy Nash for her premiere for Claws. We were getting ready for it and we had settled on some things and I could tell she really wanted for it to go well. It was her night. There was this moment where we tried on a couple things, and then she puts on this pink dress. She wasn't really sure, but I was like, "This is the one. This is it." So to go from that kind of moment of clarity to realizing it was perfect. She even matched the background on the red carpet and everything. That was one of my most memorable moments for sure.
HG: What fictional character, if any, inspired your own sense of style?
ZA: This is the best question. Can it be two people? It's actually a mother-daughter duo. So, Tracy, the character Diana Ross played in Mahogany. That's me. That's who I want to be for sure. And then her daughter, Tracee Ellis Ross, played Joan Clayton on Girlfriends. What I loved about that character is that she wasn't necessarily like the fashion girl, but she had impeccable style. Those are my two favorites. And then secretly Miss Piggy!
HG: I love Miss Piggy, too! What's the best fashion tip you've ever received?
ZA: The best fashion tip I've ever received was teaching me how to get white marks out of my clothes. It was using used dryer sheets to get white marks out. Thankfully now I don't have to do that with Dove's Invisible Dry Spray Antiperspirant, but that was a lifesaver when I was constantly running out the door. I'm a mess. You know, you never have enough time! So that's definitely my best-kept secret.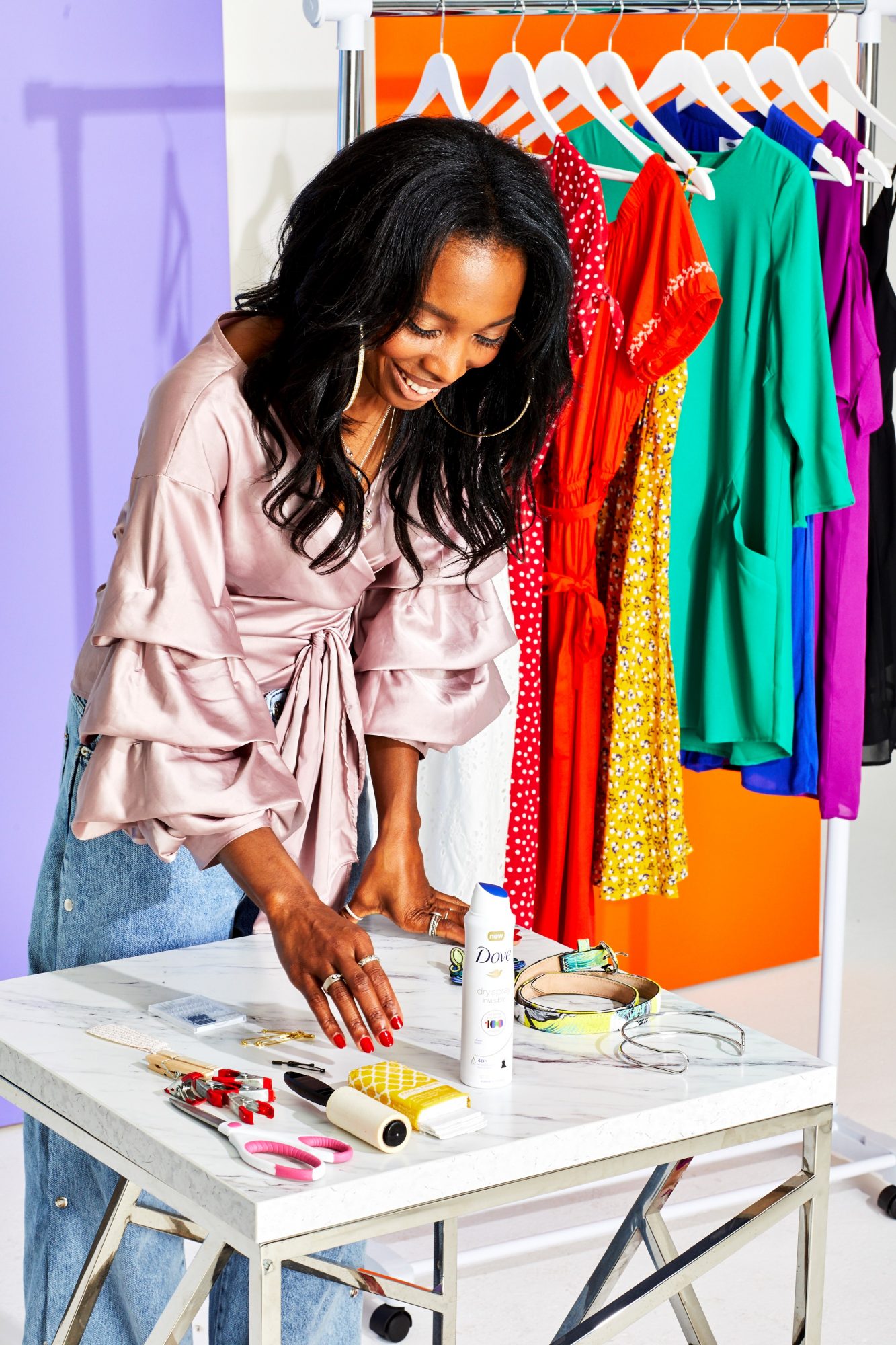 HG: Your closet has to be filled with so many treasures. What's the one fashion item that you haven't gotten your hands on yet?
ZA: It would be the oversized CD belt from when John Galliano designed for Christian Dior. The big, interlocking CD. That's the one thing I want. I have not even come across it, not once. Never seen it.
HG: Would you ever want to design your own line?
ZA: For sure. I have a lot of ideas. Some things are in the works, so hopefully we can revisit this conversation in like a year. I have a lot of ideas I want to bring to life.
https://www.instagram.com/p/BStzCY4ACZP
HG: What's your skin care routine like?
ZA: I exfoliate with coffee grounds, and I do honey masks with lemon and things like that. I'm really into this Luzern moisturizer, it's like an oxygen cream. Love that one. And I'm really into lip care. I use Vaseline on my lips, usually prime it in the morning, and then I put my lipstick and my gloss.
HG: What about makeup, what are your go-to's?
ZA: I love NARS Sheer Glow Foundation. That one really works for me. I'm not much of a makeup girl, but I like my makeup to look good, you know? A huge favorite is Beauty Bakerie, they have great lipstick. Their color stays on the best. They're so underrated, they don't move. MAC has this double mascara that has a pink top and it's two brushes in one. That's my favorite mascara. And everyone loves a good Ben Nye Powder.
Check out the rest of Zerina's work on her website and make sure to follow her Instagram here.