Zendaya's Met Gala parrot dress is nothing we expected — and we're in love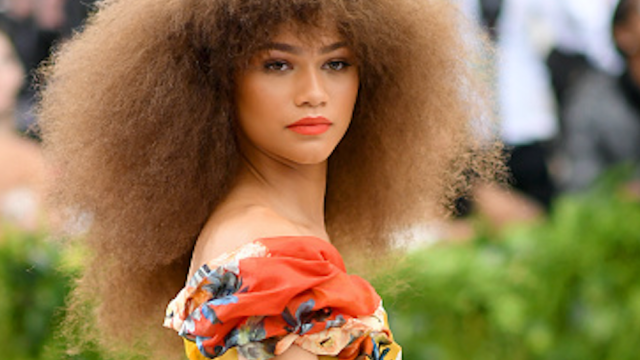 Birds of a feather stick together, right? Well if Zendaya's a bird, we're birds, because she just slayed in her 2017 Met Gala look.
Never one to shy away from bold styles, Zendaya's red carpet choices are always striking, and tonight's look is testament to that. Clad in a Dolce & Gabbana gown, Zendaya looks like a bird of paradise in the most fashionable way possible. Unexpected? Absolutely! Even better than we could have imagined? Definitely. The dress itself is a rich, mustard yellow with scarlet trim…and it's covered in parrots. 
The off-the-shoulder ball gown even has some flora as well as fauna, thanks to the rose trim at the hem. And that orange lip! We're not saying Zendaya saved the Met Gala, but we're also not not saying that. And while her interpretation of the theme is a little brighter than most other attendees, we can't help but admire her spunk.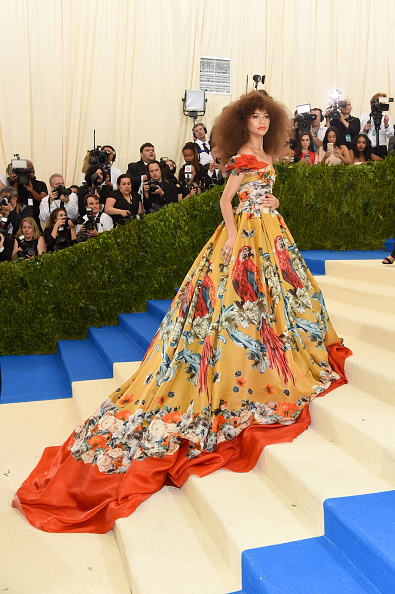 The train on this dress is like a cherry on top of the most delicious ice cream. The more we see this look, the more we love it. Zendaya kills it once again.