Zendaya is a unicorn hair stylist now, and is there anything she can't do?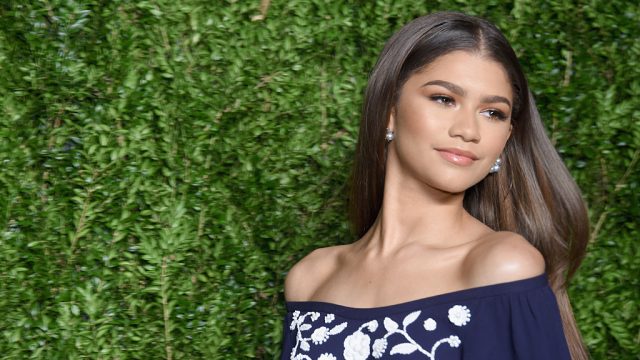 Zendaya is an incredible actress, singer, dancer, and designer. And now, Zendaya has shown off her hair stylist skills. Is there nothing she can't do??
As we know, Zendaya is hands-on with her whole look. She's gone head-to-head with fellow CoverGirl James Charles in a 10-minute eyeshadow challenge, and she came out looking like she'd had a team of beauty professionals working on.
When it comes to beauty, the girl is good.
But, did you know she's also an amateur hair colorist? We're not talking bottle-in-a-box color. We're talking salon-level color.
We've seen Zendaya unleash her talents for all things beauty on her mom, Claire, before.
What, pray tell, is unicorn hair?
Pink and purple highlights.
"Just did a light color and style on my mommy...I mean....I could open up a salon at this point, Zendaya captioned the photo series she posted to Twitter.
Hidden on the under-side of her mom's perfect platinum, the highlights seem to magically appear when her hair is brushed back.
Want to try this yourself? First, you've got to have that almost-white blonde hair, like Z's momma. Once you achieve that, follow these super-simple steps from xoJane.
We can guarantee, though, that it'll turn out quite as well as Zendaya's job. She's got an extra something. The actress/singer/dancer has a jewelry line, a clothing line, and can do expert-level hair and makeup. She a multi-hyphenate now, but it won't be long before Zendaya is a mogul.