Zendaya wore a top that looks like it's straight out of Salem in the 1600s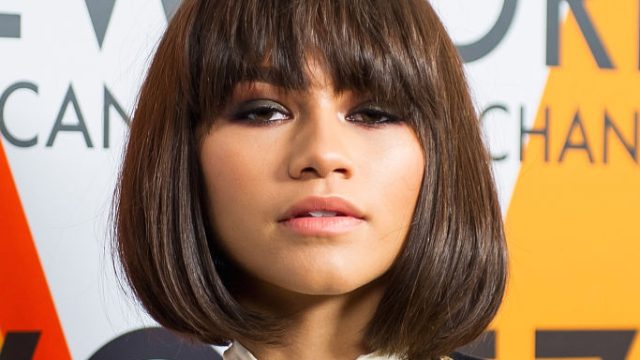 Another day, another Zendaya slay. Seriously. Zendaya has been on a role. Over the course of the past 10 days, we've seen her style range from '50s bouffant-loving babe to a natural hair mane inspired by her aunties wearing a crazy-cool utility jumpsuit.
And now? She's done it again. But this time in a…well, this look is a bit hard to describe. It has a 1600s Salem witchy vibe. But in a good way. Because Zendaya's top would feel right at home in Hocus Pocus, alongside human Thackery Binx. Or maybe the blouse is giving us Seinfeld puffy shirt feels? Either way, this ensemble features a ton of texture, which is perfect for fall.
It's one of those looks you see and say, "you know what, that's only something [insert celeb name] can pull off."
While attending the Volez, Voguez, Voyagez Louis Vuitton exhibit event in New York, Zendaya went all out for the night.
Naturally, she wore an ensemble from the LV collection.
Sheer, leather, brocade. Oh my!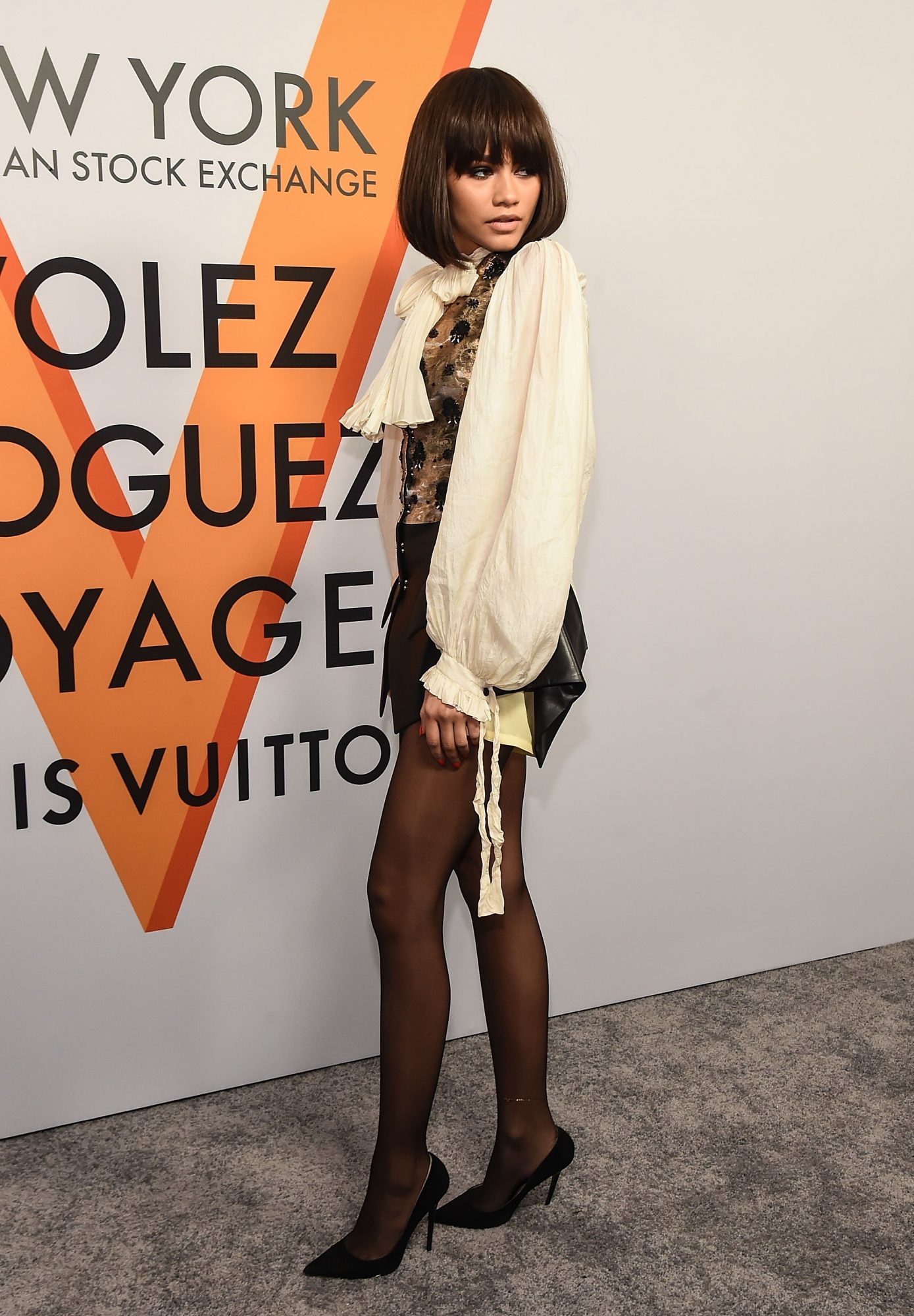 With the texture adding major interest to the look, Zendaya kept everything else pretty minimal. Her smoked-out eyes are barely visible under her long bangs, adding a fun, mysterious vibe.
Now that's what we call a sleeve.
The only accessory we can spot is an anklet she wore under her stockings.
Are you feeling the stocking and anklet trend?
If Zendaya is this style-forward and confident at 21 years old, we can't wait to see what her future holds.