Zendaya looks more stylish at a basketball game than we've ever looked in our entire lives
Yes, it's true. A basic t-shirt and jeans is a perfect go-to for almost any occasion. Most of us have worn this ensemble before and thought, "Ok, I look fine and I'm comfortable." Singer, and now fashion designer, Zendaya, wore the classic t-shirt/jeans combo to the New York Knicks vs Oklahoma City Thunder basketball game yesterday. But Zendaya looked more stylish than we've ever looked in the simple outfit, and we've been reduced to tears.
To the game, Zendaya wore a basic white T with some skinny jeans – something we all own and wear, ourselves. But the singer added her Daya by Zendaya Quilted Kimono Wrap Jacket and her brand's Kettle Lace-Up Booties. Throwing on a leather jacket and carrying her Chanel bag, Zendaya might actually be too cool for us.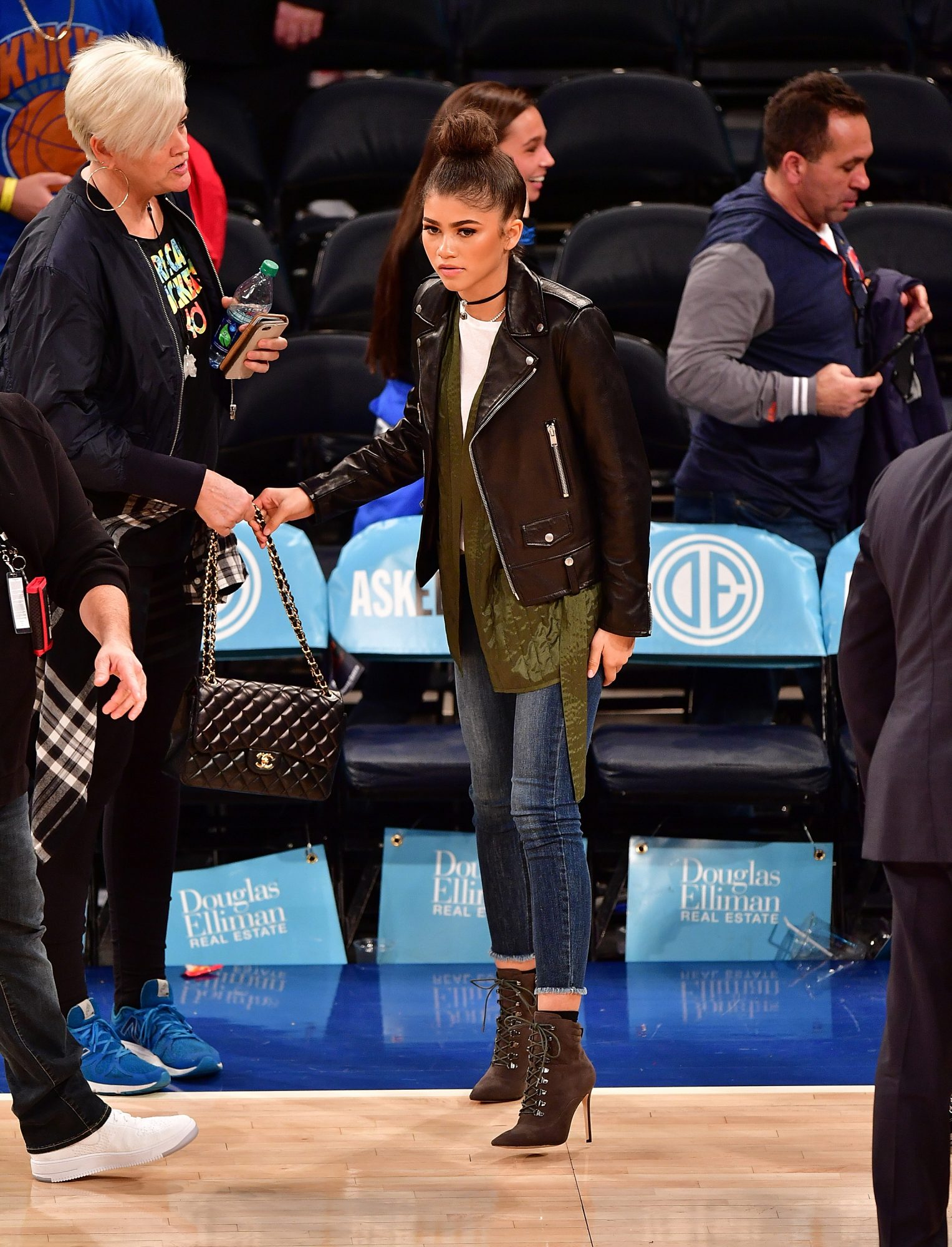 She posted a picture of her ensemble on her Instagram, captioning the pic, "Game day looks." (Our game day looks are an oversized jersey with leggings that allow us to eat snacks and house our growing food-baby.)
But just when we thought we may have lost our funny, down-to-earth, kind of awkward, old Zendaya, the multi-talented starlet posted this video on Instagram, showing her reaction to being put on the jumbotron.
And at the end of the day, when we thought she looked too cool for school because of her Daya by Zendaya merch, Zendaya posted this pic proving that even just in her t-shirt and jeans, she still looks better than us.
We're ok with it though. No, really. We are. If anyone is going to look better than we will ever look, let it been our queen, Zendaya. Long may she reign.