We want to know everything about Zendaya's role in the new "Spider-Man"
It's been a while since we've heard any news about the newest movie iteration of Spider-Man (fronted by the adorably enthusiastic Tom Holland), but if this latest rumor is true, we are HERE FOR IT: Actress, singer, and activist Zendaya has reportedly joined the rebooted Spider-Man cast. Excuse us while we freak. out.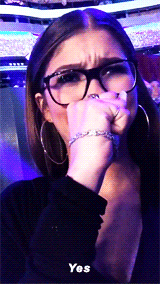 Holland and Marisa Tomei were previously the only confirmed cast members for the new Spider-Man, but while the roles of Peter Parker and Aunt May are known and beloved by many, it looks like Zendaya may be playing a whole new character, only known for the moment as "Michelle." Considering Parker's main love interests in the comics are Gwen Stacy (previously played to perfection by Emma Stone) and Mary Jane Watson (ditto, by Kirsten Dunst), we're curious as to the nature of Zendaya's character.
Since this version of Spider-Man will be tied directly to the ongoing Marvel Cinematic Universe (after all, Holland's heavily rumored to be appearing in Captain America: Civil War), is there a chance that Zendaya might be getting her superheroine on from another Marvel property? We'll let you know, once we finish scouring the entire Marvel character database for supes with the first name Michelle.