Zendaya finally confirmed the name of her role in "Spider-Man: Homecoming"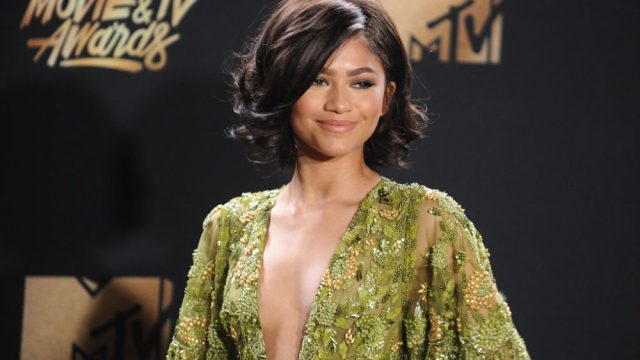 Waiting for more deets to spill about Zendaya's Spider-Man role has been pure torture. Like, will she playing Mary Jane Watson or Michelle? Well, because she's so kind, Zendaya decided to clear the air for her fans recently. And thank goodness, because we finally know who Zendaya will be playing in Spider-Man: Homecoming.
It's safe to say that we're all pretty stoked about the new Spider-Man flick. With excitement often comes jumping the gun with leaked production spoilers. It was inevitable that some fans would be extremely confused about the actress' true role. And as people who can't help but fangirl over everything that is Zendaya, we actually fell victim to the confusion too. Earlier this year, we reported that Zendaya would be playing Mary Jane Watson. But according to the starlet, that's totally not the case!
But have no fear, because we have the scoop on the actress' groundbreaking role — straight from the horse's mouth.
While sitting down with MTV recently, Zendaya said:
"My character is 100 percent Michelle. That's her name. I promise you I'm not lying."
Mind. Blown.
Zendaya also revealed just what we can expect from Peter Parker's love interest. The actress says that Michelle is "weird and interesting and cool" teen who "says weird things at the wrong times." And because Zendaya is the most down to earth and relatable star ever, she also added that Michelle's awkward demeanor is "how I feel on the inside."
Ugh. Seriously. We love her so much. And after taking in all of these character spoilers, we're sure we're going to fall in love with Michelle too.
It sounds like Michelle will be absolutely perfect for Zendaya. And if you had any secret doubts about seeing the new Spider-Man flick before, we're sure this new info totally helped to wipe them away.