Zendaya may be at a "Spider-Man" event, but she looks like a bumblebee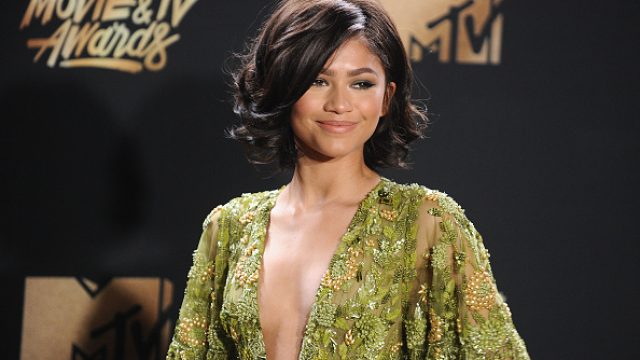 If there's ever a time to make loud, bold fashion choices, it's now. Wearing something that makes you feel good can't hurt, and taking a risk may lead to a reward, right?
Almost no one can prove our point better than Zendaya. The actress' outfit at the Spider-Man: Homecoming photocall is buzz-worthy, and not just because she looks like a chic bumblebee.
Zendaya went for it in this look, opting for a black and yellow striped sweater that she wore half unzipped, with a blue tutu and white belt tied around her waist.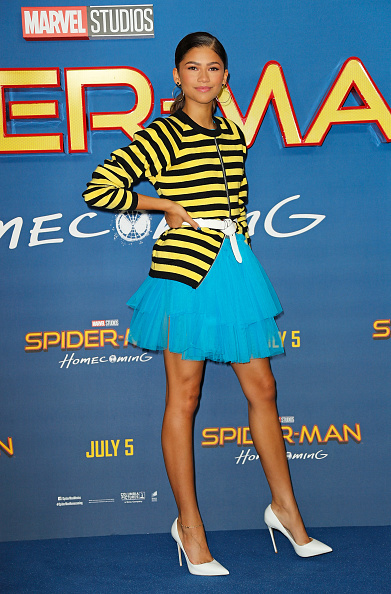 She paired the look with sharp white pumps. Remember that match your belt to your shoes rule? Well, Zendaya just went there. She did that! And she did it well. She also wore her hair pulled back into a sleek pony that showcased her hoop earrings. And with her arched brows, rosy makeup, and pink lips, she looks totally Sex and the City meets bumble bee, and we applaud this.
Zendaya's eclectic fashion choices leave us smiling and reassessing our closet for under-the-radar pieces we can dress up, up, up!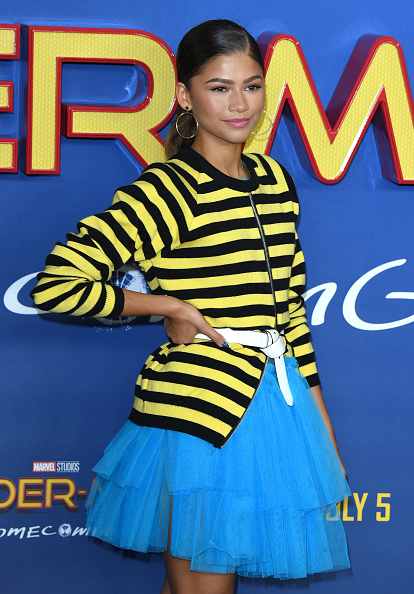 Thank you, Zendaya, for showing us how to make fearless fashion choices.