We loved Zendaya's speech at the Kids' Choice Awards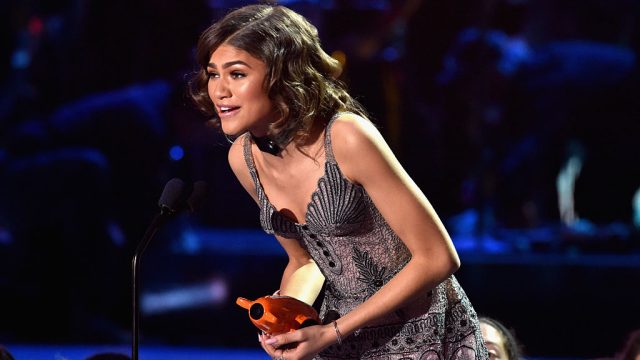 We can't think of anyone more deserving of the award for favorite female TV star in a kids' show than Zendaya. The star accepted the award at Nickelodeon's 2016 Kids's Choice Awards on Sunday, and gave a short but amazing speech that perfectly captured why she totally deserved this honor.
[tempo-video id="4798885924001″ account="769341148″]
"This means so, so much to me. I've been doing this for a long time, and I do it for you guys," the K.C. Undercover star said. "I just want you to know that doing and making positive programming for young people is so important to me, and I will keep doing it."
Zendaya also knows that her position as a Hollywood star means she's someone that youngsters look up to, and she's aware of the weight that carries.
"To all the parents out there, thank you for allowing me to be a role model for your children. I really, really do not take that for granted," she concluded, confirming that she is pretty much our favorite human.