Zendaya just turned a massive snowstorm into a photoshoot and she looks so effortlessly beautiful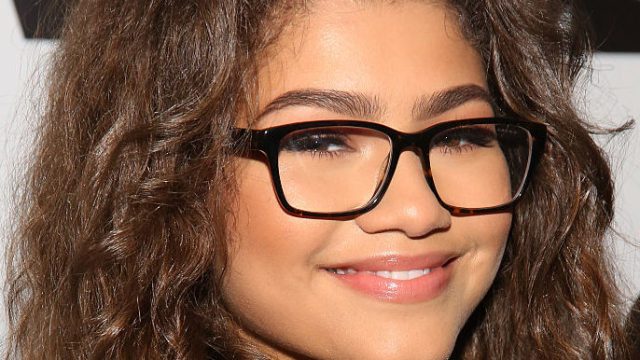 It may have been blizzarding in New York City yesterday, but that didn't stop Zendaya from having the best day.
Rather than cuddle up in bed with hot chocolate and a movie like many of us, instead she hit the streets for the most amazing snowy photoshoot. Clad in black skinny jeans, a denim bomber, and sneakers, (which she acknowledged isn't quite blizzard apparel) the singer spent her afternoon posing under the Manhattan Bridge.
Zendaya has been busy with several projects, including appearing in her first Dolce & Gabbana campaign. The former Disney Channel star is the face of the brand's Spring 2017 campaign "Tropico Italiano." She also launched her own clothing line, Daya by Zendaya. With such a jam-packed schedule, she deserves some peaceful snowy nature time.
First she shared this super cute video, looking like a snow angel spinning around as snowflakes fly around her.
Then she warns us to brace ourselves for the flurry of photos to come. (We don't mind!)
"Snowflakes caught in my mane" she writes in the next picture. Yup, we know how that goes.
She continues on with a play-by-play of her impromptu photoshoot, including a quick dance under the bridge.
The self-proclaimed "Cali kid" knows that a denim jacket isn't quite enough to survive an East Coast winter.
One last video, this time to again share how great her day was despite the fact that it was oh, so cold.
And finally, an ode to Frank Gallagher of Shameless, who inspired her denim jacket look.
In addition to looking gorgeous as always, she just looks so happy. So for those of you grumbling about winter, channel your inner Zendaya and get out there and explore.