This $4 drugstore hairspray kept Zendaya's sleek top knot in place at the Oscars
If you found yourself lusting over Zendaya's elegant top knot at the 2018 Oscars, you are certainly not alone. We couldn't get enough of the Spiderman: Homecoming star's high-glam look at the 2018 Oscars. The young star flawlessly paired glittery, dangling earrings with a chocolate-colored, floor-length Giambattista Valli dress. Her sleek top knot was a perfect picture of symmetry.
While we tend to assume most celebrities exclusively douse their hair with melted gold and $4,000 worth of products, Zendaya's 2018 Oscars hair look was actually kept in place with a super affordable hairspray. So, if you're looking to finesse your hair into a simple look worthy of an awards show, it's totally within your budget.
The celebrity stylist who worked on Zendaya's hair for the Oscars, Ursula Stephen, shared her secret in an email with HelloGiggles, and we were pleasantly surprised by how simple the styling process was. Once Ursula properly brushed and smoothed Zendaya's hair, she spritzed it with Suave Professionals Natural Hold Compressed Micro Mist Hairspray to keep the look in place. She also used Dove's Sleek and Smooth Heat Protectant Spray and Tresemme's Compressed Smooth Hairspray to finish off Zendaya's hair.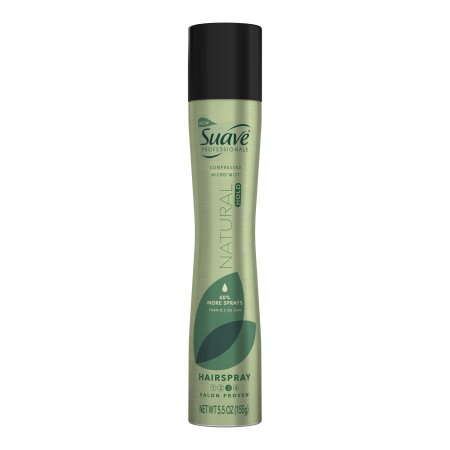 Ursula shared the inspiration for Zendaya's hair in an email with HelloGiggles, saying:
"Zendaya and I went back and forth about her look for tonight's show, but ultimately landed on a sleek and chic top knot to enhance the elegant silhouette created by her Giambattista Valli dress."
Just look at how flawless Zendaya's top knot is.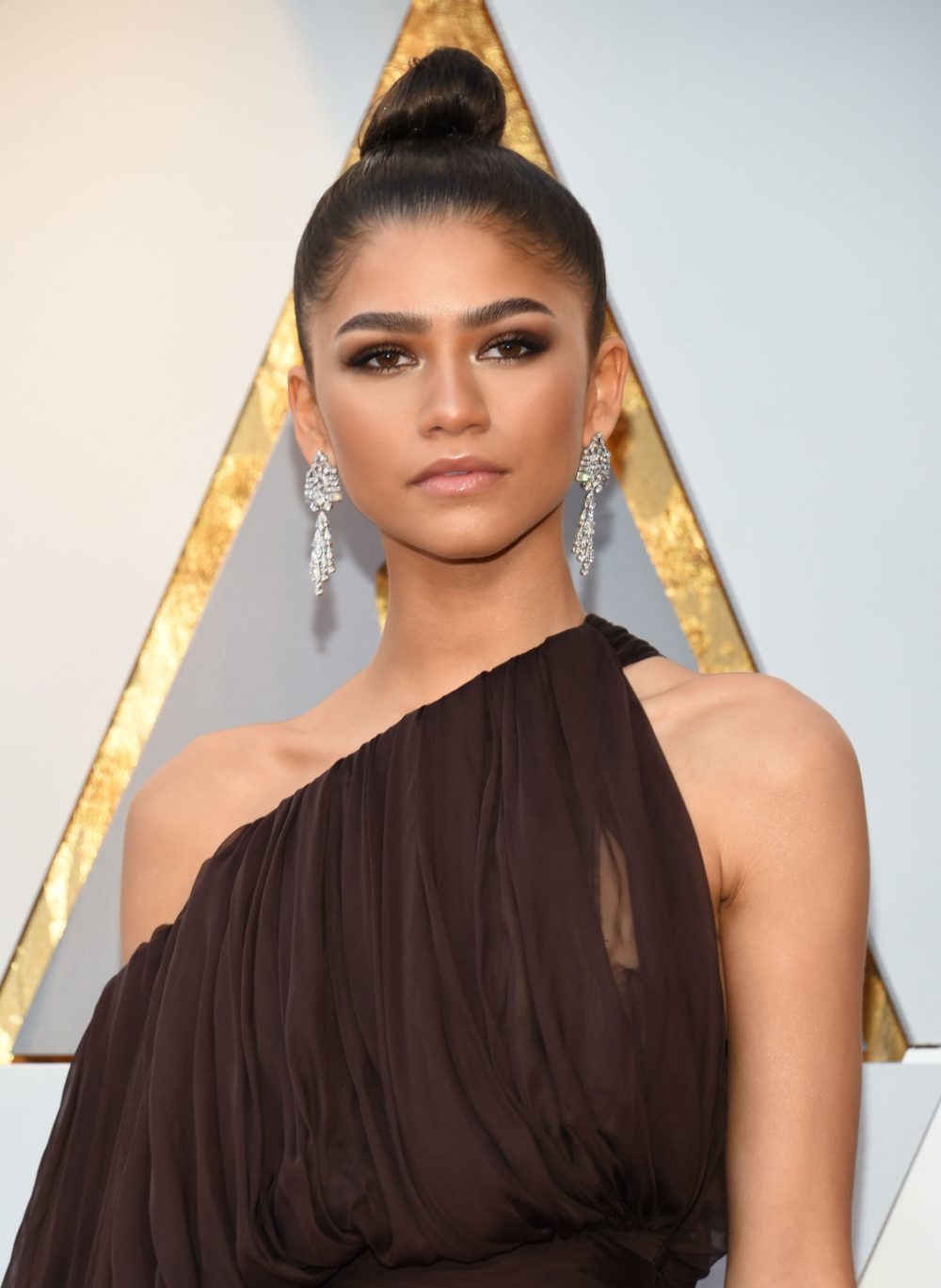 This styling recommendation is a hair hack we are taking to the bank because it's money.