Zendaya reveals that she had a secret boyfriend for FOUR YEARS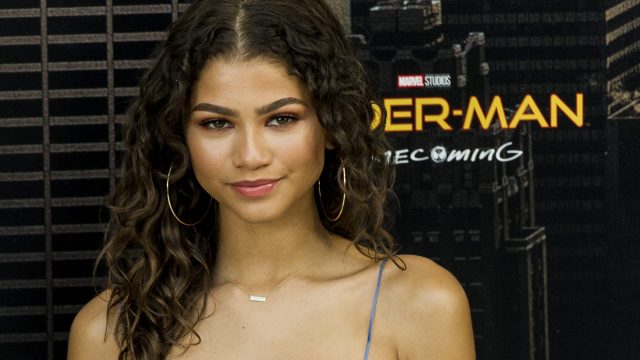 Hold up a minute. Where on this green earth have we been for the past four years? We say that because singer, actress, and fashion designer Zendaya revealed to Vogue that she was in a secret four-year relationship with an unnamed boyfriend until spring of 2016. She was seriously dating someone from 2012 to 2016 and we were completely unaware. But seriously, kudos to Zendaya for being able to keep a secret like that for so long.
The Spider-man: Homecoming actress opened up about many things in her most recent interview with Vogue, including the fact that she's been in the process of moving on since her last relationship ended (yes, the relationship that everyone was completely in the dark about).
"It was my first love. It wasn't a good ending," she told the publication.
But the 20-year-old's first love gave her a second love, her black miniature schnauzer named Noon, shortly before the two parted ways. More specifically, before he broke up with her.But even though the breakup wasn't quite mutual, Zendaya handled it well.
"You know you're OK in a breakup when your first thought is not, 'What did I do wrong?'" she told Vogue. "It's, 'That was the dumbest decision of your life, and you're going to regret it forever.'"
Duh! You just broke up with Zendaya — who is a queen.
But perhaps being single in this time of her life is a good thing. Zendaya is incredibly busy starring in Disney Channel's K.C. Undercover, traveling for the Spider-Man: Homecoming press tour, coming up with new designs for her fashion line Daya by Zendaya, and being Vogue's July issue cover girl.
So all we have to say is, boy bye!
Although we can't believe she was able to keep a boyfriend hidden for four years, we're glad that Zendaya experienced her first love out of the public eye. We're sure she learned a lot from that relationship and is ready to take on the next great love that comes her way.