Zendaya broke an old-school fashion rule with her MTV Movie & TV Awards red-carpet look
Last night was one to remember, because the MTV Movie & TV Awards started with an epic opening number, the first-ever gender neutral award, and a memorable Best Kiss moment.
The red carpet brought all the trendiness you'd expect from an MTV award show. Yara Shahidi served up head-to-toe Gucci, Taraji brought the sequin, and Zendaya was a straight up 2017 MTV red carpet goddess in a unique shade of green.
We'd have to ask Miranda Priestly or the geniuses over at Zuhair Murad exactly what shade of green to call her couture gown. Some have called it chartreuse, but we could also see it falling into the sage category.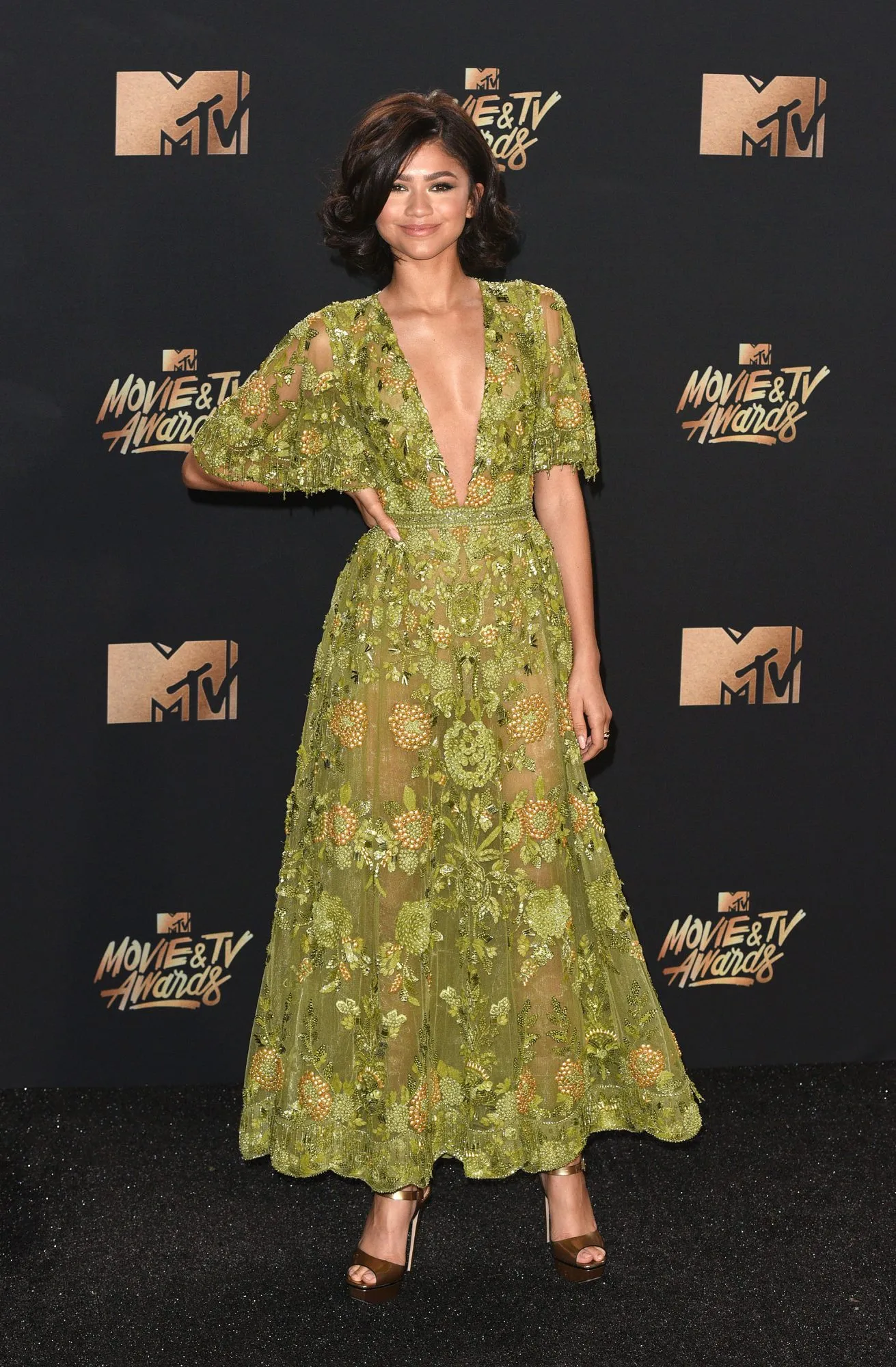 We love that Zendaya went for an unexpected color choice on the red carpet, proving once again that the girl can do anything. After all, her red carpet style did earn a seal of approval from Rihanna, we can't forget that.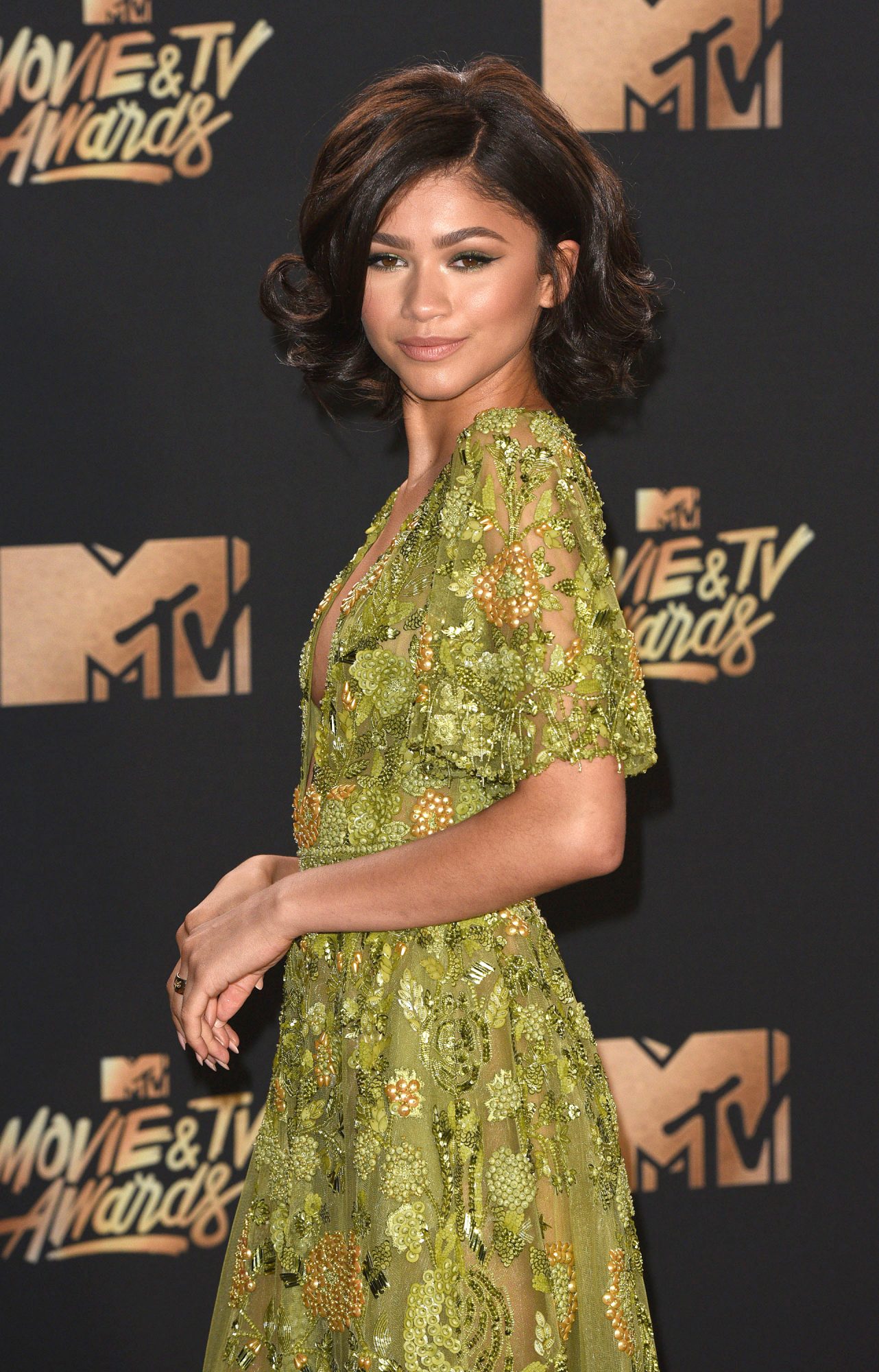 "I think green is my new power color," Zendaya wrote on Instagram and we just so happen to agree. She even matched her eyeshadow to her dress, proving that the whole "don't match your eye makeup to your dress" rule is pretty pointless.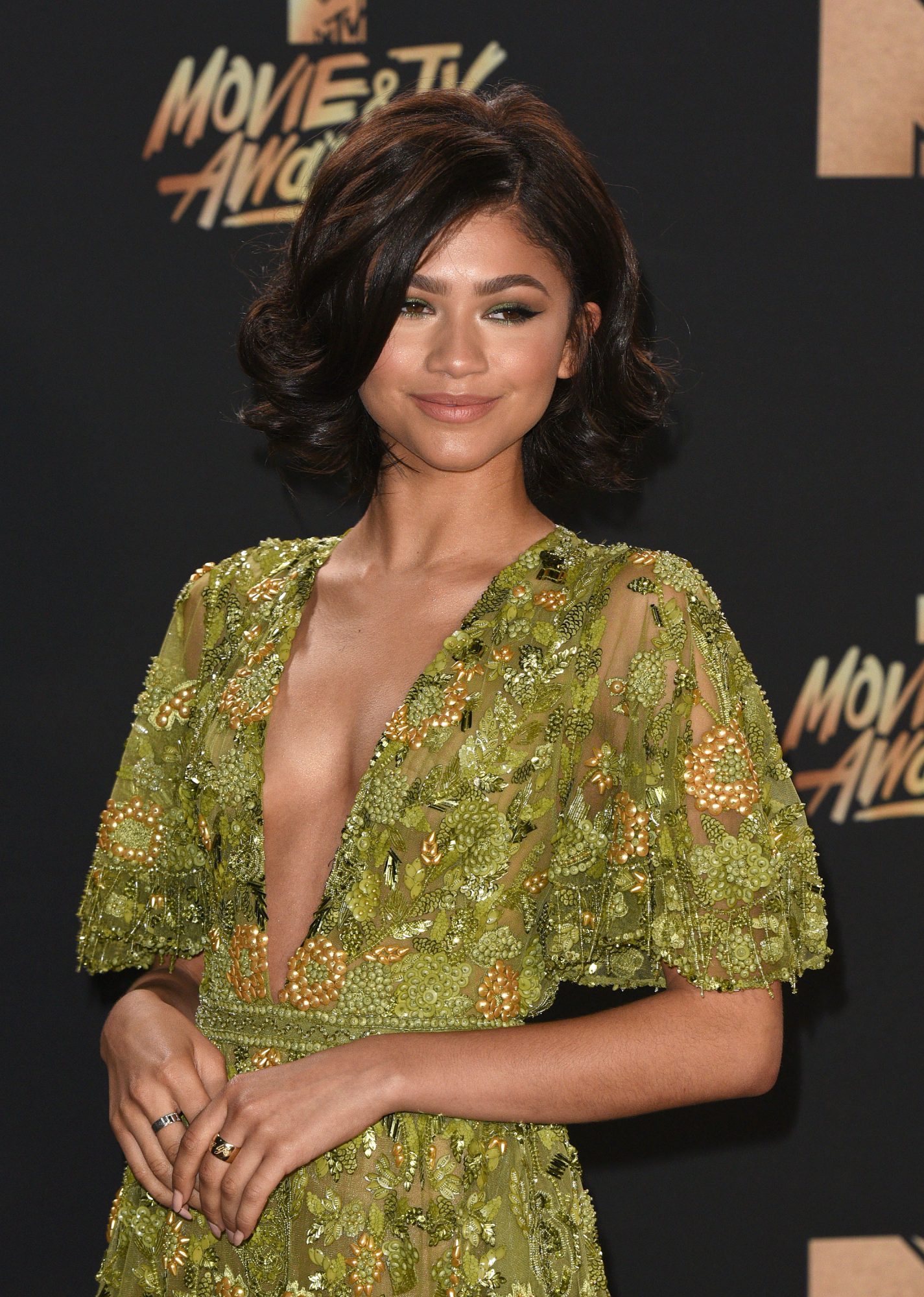 Speaking of Zendaya's eyeshadow — you're gonna love this — it's drugstore. Yep, her green smokey eye is thanks to the CoverGirl Jewels TruNaked Palette, $12.99.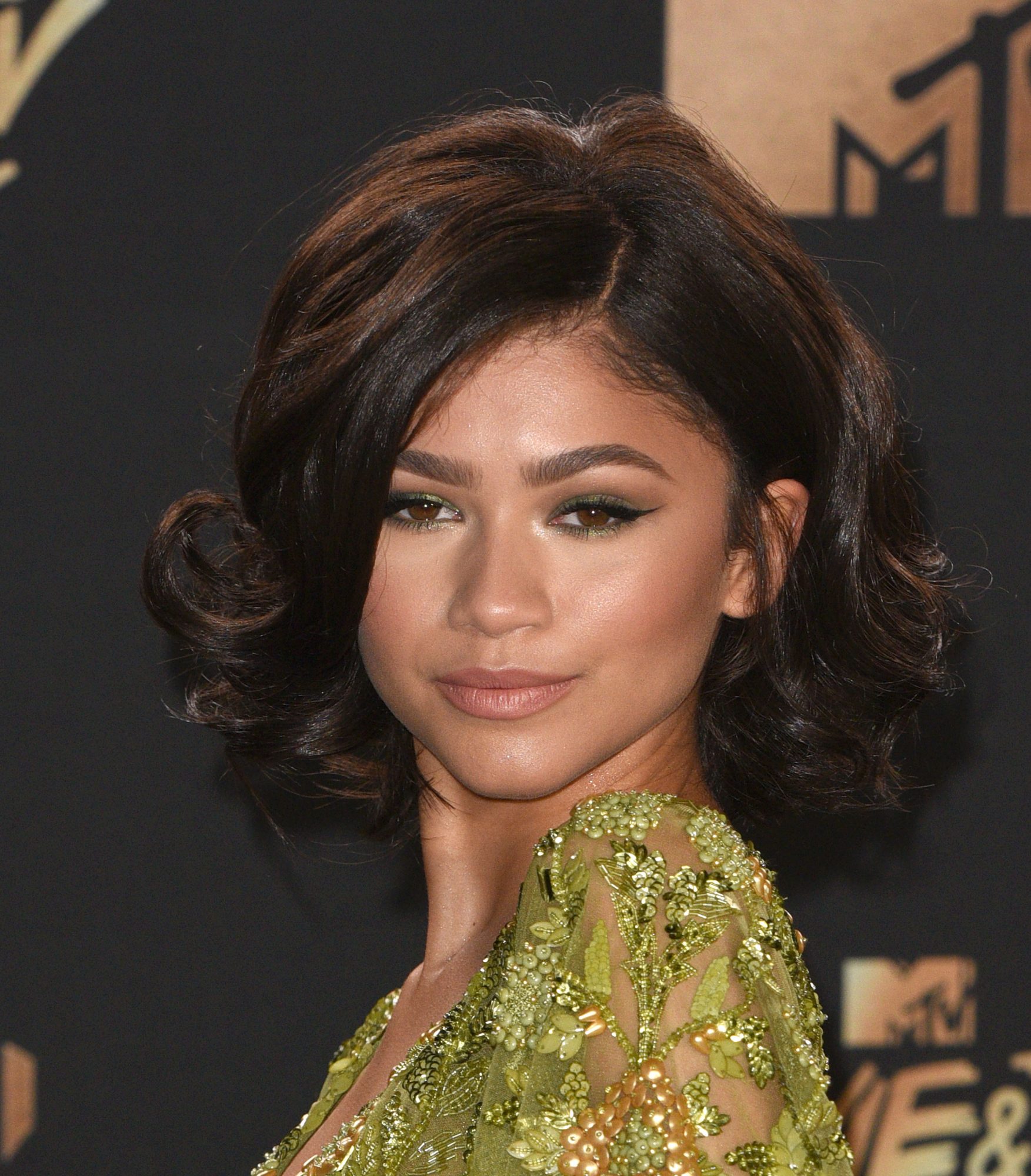 Zendaya is an absolute chameleon and we can't wait to see her next look. Fingers crossed for more and more COLOR.
Save