Zendaya opens up about her humble beginnings and her rise to fame, and it's so fabulously real
With an upcoming part in Spider-Man, a new clothing line, and a second album, this young woman can look forward to even more fame in the next year. But Disney star Zendaya was so real in an interview about her growing public image that she blows us away. The 20-year-old, who starred in Shake It Up! and KC Undercover for Disney Channel, has stepped out into the limelight, and we hope she never steps out of it. From child star to the next big thing, Zendaya has such a down-to-earth attitude about fame and hard work. She constantly inspires us, and we look forward to more of her in 2017.
Zendaya fell in love with acting from an early age, when she starred in Shakespeare plays.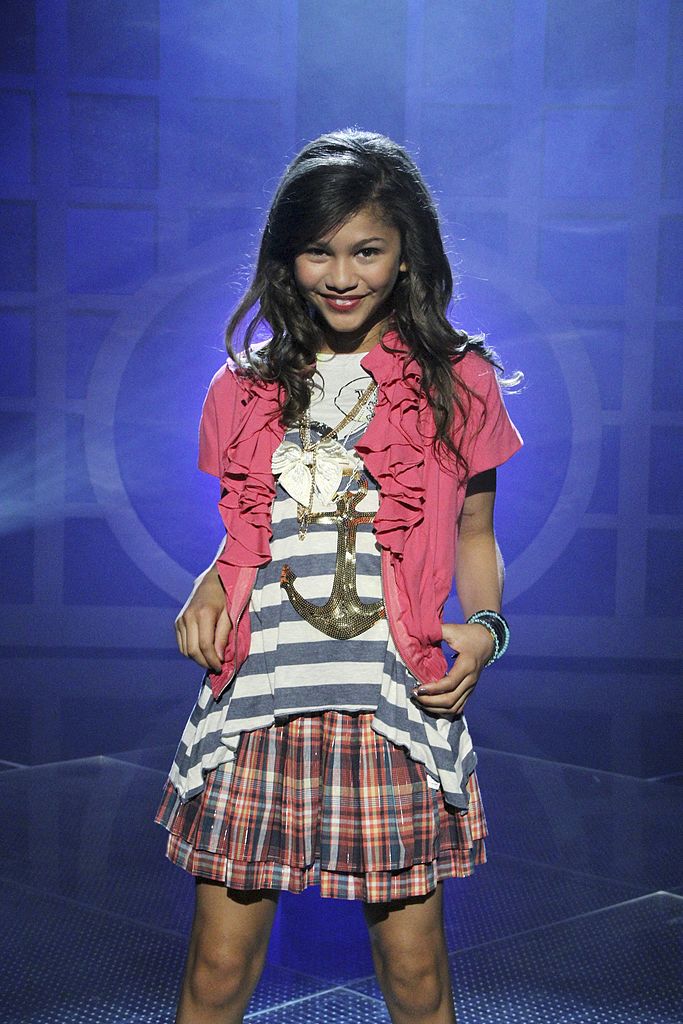 Zendaya told Allure that she didn't understand what was being said in the plays, but she knew she loved acting. Then, when she was twelve, Zendaya auditioned for the Disney Channel show Shake It Up! She said, "I just popped up out of nowhere. And I was kicking ass. I came. I knew what I wanted. I think they saw that."
When she got cast, she was excited, but she had to leave her family behind for a time. "It was really difficult," she said, "and I was used to having my mom." Luckily, her family, who has been her support system, was able to join her later.
Zendaya worked hard for what she has, and she's proud of that.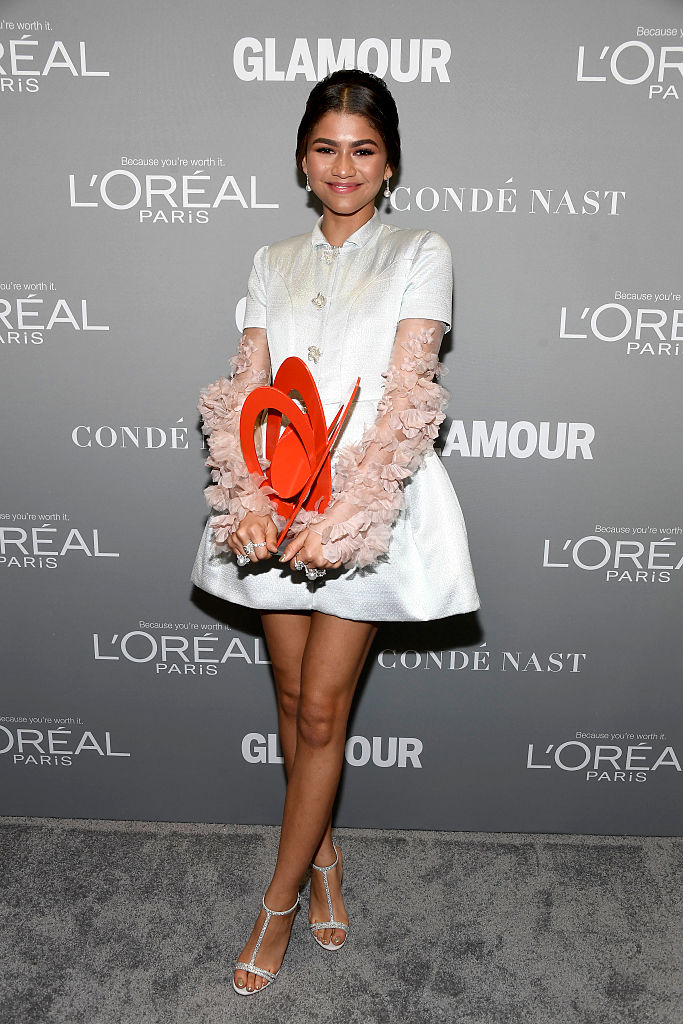 She told Allure, "Everything has been a climb. And I've been able to take my family and friends with me. I came from humble beginnings [...] I appreciate everything so much more because everything I have has been worked for.
Zendaya has cultivated an inspiring and empowering image for herself. We see how hard she's worked, and we salute her for owning that and celebrating it. Her hard work landed her one of the biggest roles to date, and we're excited for her. When Allure asked why Zendaya continues to star in Disney Channel shows (she still stars in KC Undercover for the network), Zendaya said, "Well, I waited and waited for the right part, and now I get to be in Spider- Man." Seems to us like the waiting paid off!
Even though she's just now starting to emerge on the world scene, Zendaya has a totally real view of her own fame.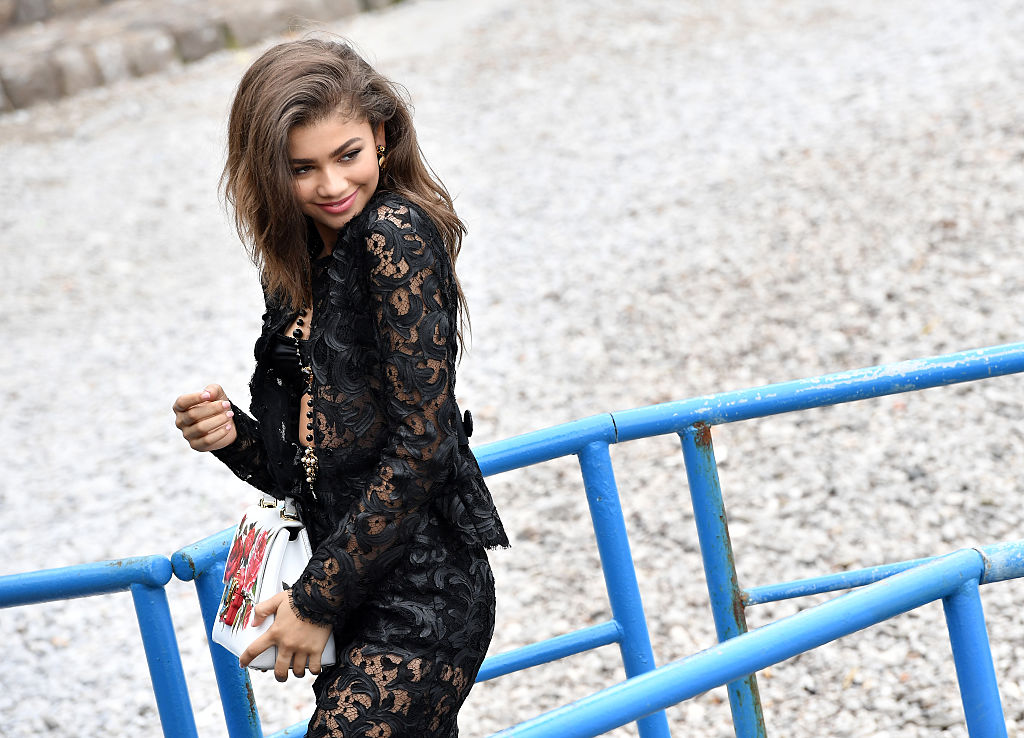 Zendaya told Allure that she maybe wants to be famous, but she worries when she sees how unhappy it can make people. She wants to keep things balanced.
She said, "It's OK to be focused, but I can't get to a point where I don't like what I'm doing. It's gotta be fun and creative and good.
But there are, of course, some perks. She explained one of her favorite things, "I love to slay a red carpet. When I step on one, I'm a different person, like Sasha Fierce and Beyoncé." And we can attest that she definitely slays.
Zendaya also appreciates how she can use her fame to make some positive impact on the world, and it's totally inspiring.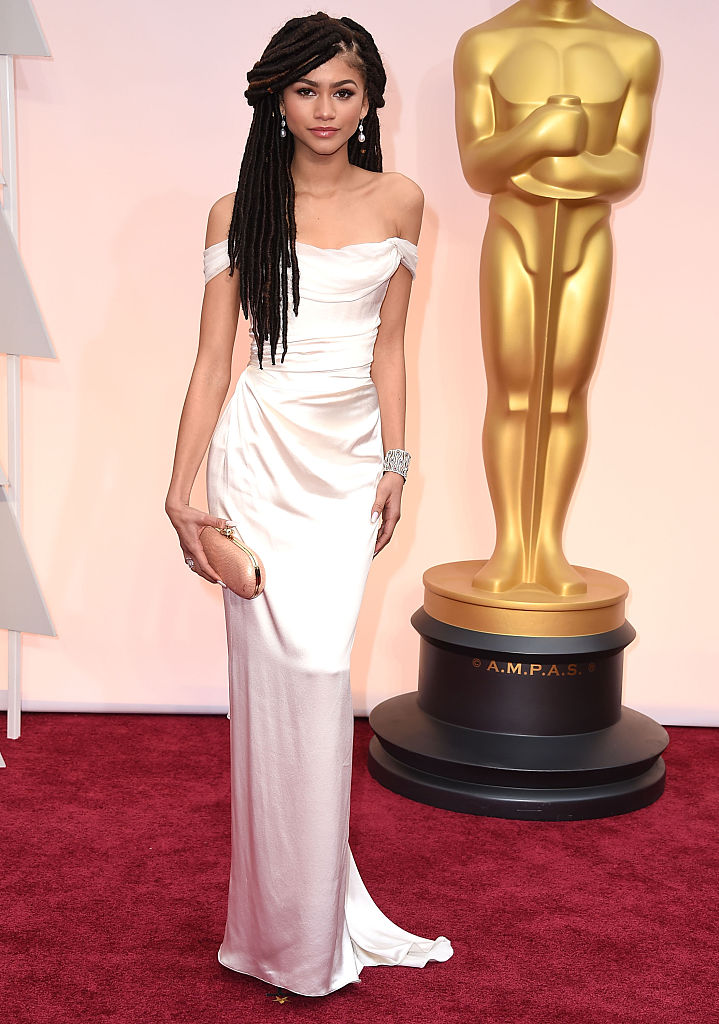 She told Allure that she loved seeing a girl on Halloween, who dressed as Zendaya from the 2015 Oscars. And a Zendaya Barbie was made as well. She said, "I think that was a big moment not just for me but for women of color. It's a step in the right direction. But we have a long way to go." That's so incredibly inspiring, and we love that she wants to use her fame to push for progress.
This fabulous lady is such an inspiration, and we can't wait to see more Zendaya in the future!