Zendaya has a clothing line in the works, and we're a thousand percent on board
Zendaya, everyone's fave young style icon and maybe the coolest kid in town when it comes to ~chill vibes~ and an incredible talent, just announced that she plans to create a clothing line in the near future. Obviously, we are *so* pumped. From her own everyday looks to what she rocks on the red carpet, the beauty is just one of those people who has an eye for trends that are both chic AF and wearable. We can't WAIT to see what she comes out with next.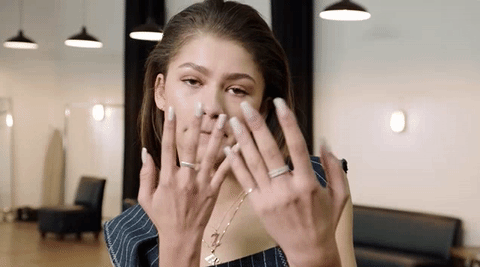 If it's anything like Daya, it'll be rad AF.
Last year, the star released Daya, her super trendy line of footwear with her stylist, Law Roach.
https://www.instagram.com/p/6BL3I8l3qo
It's really such a beautiful line with a perfect Zendaya touch. We're 100% on board.
She's committed to keeping her lines affordable.
Zendaya told Refinery29, "I want people to think of my line as luxury shoes at an affordable price."
https://www.instagram.com/p/BIJCCVcDzsV
We love, love, love this. Not everyone can afford ~fancy~ prices, but those of us who love fashion should still be able to play with our style. This is so cool of her!
She's really excited to create a clothing line of her own.
When Refinery29 asked about the possibility of a clothing line, she simply said,"100%."
https://www.instagram.com/p/BII2FlPDO7H
Whenever the collection does come out, you can bet we'll be first in line.