CoverGirl reps Zendaya and James Charles proved their makeup skills in a challenge and we're seriously impressed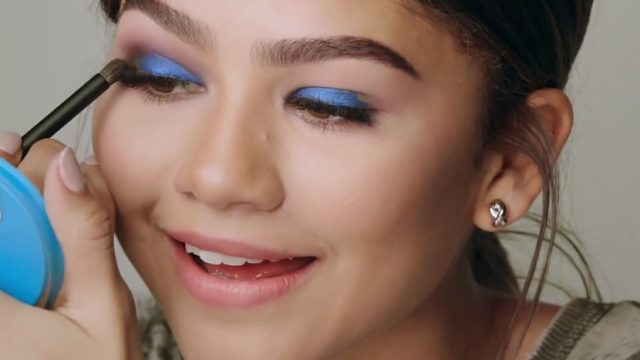 Get ready for to see some awesome makeup goals! CoverGirls Zendaya and James Charles just delivered a new makeup challenge, and we're dying to get our hands on all of the products. The two beauty brand reps faced off to get an extreme CoverGirl beat in just 10 minutes, and we're so impressed with the results.
In case you're unfamiliar with the first-ever male CoverGirl, James Charles, we'll fill you in! The YouTuber makeup guru was discovered by singer and actress Zendaya on Instagram, and since has starred in some major CoverGirl campaigns.
Thanks to Cosmopolitan, CoverGirls James Charles and Zendaya give us some daring eye makeup looks in this 10-minute challenge vid!
https://www.youtube.com/watch?v=oSrAIm7L2vM?feature=oembed
"When in doubt, blend it out.
As expected, the pair used all CoverGirl products to achieve their looks, but we're not complaining! The eye shadows were extremely pigmented, and their So Lashy mascara appears to glide on with ease.
Their purple and blue eye makeup look is perfect for a night out! The colors are so bold, and definitely work well together.
We're sure a little more time on the clock would've worked in their favor. All in all, Zendaya and James Charles' finished looks are still super glam.