Zendaya is Joan of Arc at the 2018 Met Gala in full-on fashion armor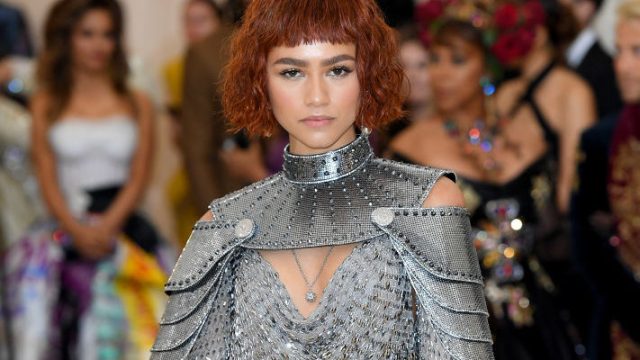 Take a moment to think of every outfit Zendaya has ever worn on a red carpet. Can you think of one disappointing look? Exactly. At the 2018 Met Gala, Zendaya continued to outdo herself in an ensemble that transformed her into Joan of Arc, a French heroine and Roman Catholic saint. The latter title is especially important when you consider "Heavenly Bodies: Fashion and the Catholic Imagination," the theme of this year's Met Gala.
In a custom Versace dress styled by the incredible Law Roach, Zendaya not only arrived at the Met Gala — she arrived. The pale grey gown features metallic accents in the form of intricate beading and body-fitting fashion armor. (Fashion armor — where can we get ourselves some?)
Zendaya: a warrior.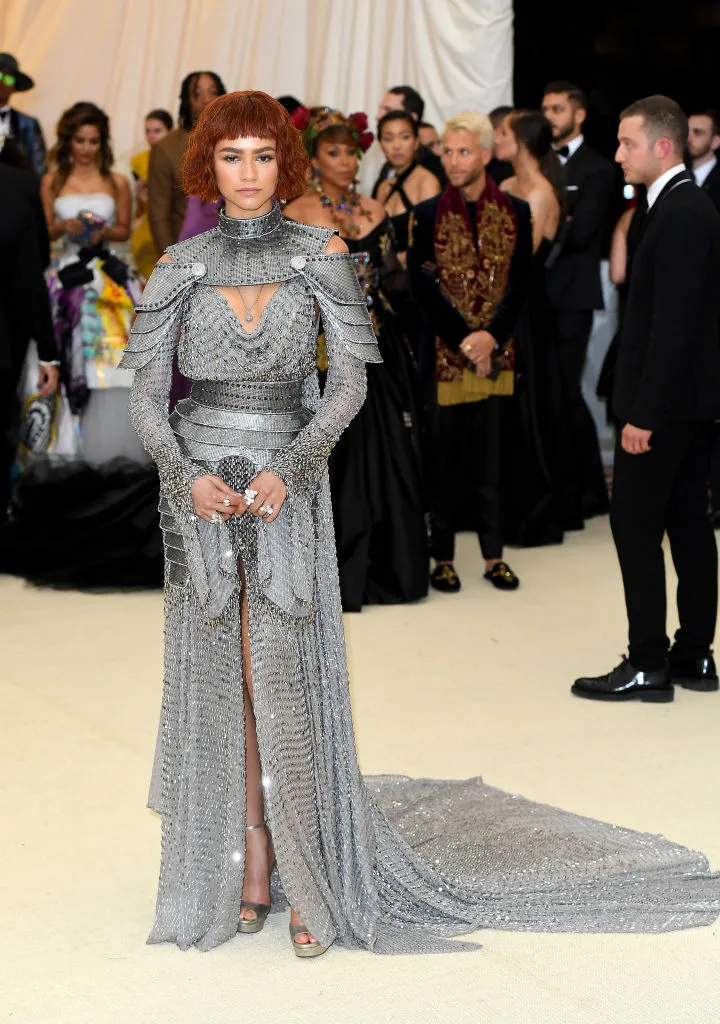 To complete the look, Zendaya kept her accessories simple — metallic heels, a simple Tiffany & Co. necklace, rings here and there — but the one thing that's not simple is her HAIR. That's because the actress debuted red hair in honor of this battle-worthy look.
"When I knew the theme and Versace, we started the conversation, there were a lot of sketches from Versace and I started thinking about strong women who had a connection to religion, Law Roach told WWD. "I dreamt of Joan of Arc one night and called Versace and was like, 'What if we did something to reference Joan of Arc?' They came back with really, really great sketches.
Well, it makes sense. Zendaya looks like something out of a dream, so it's only fitting that her dress came from one à la Law Roach.