Zendaya completely freaked out when she met Beyoncé, because she's only human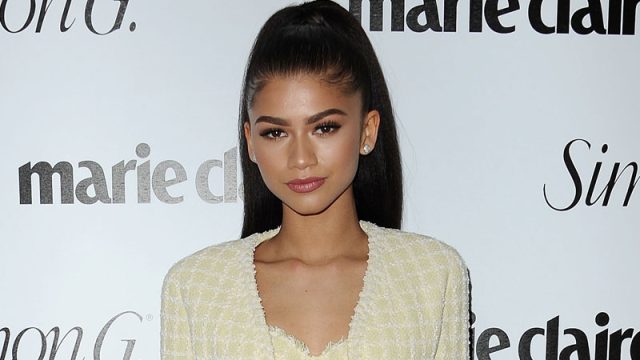 Zendaya freaked out — in the best possible way, of course — when she met Beyoncé​. It happened when Zendaya was asked to be in Beyoncé's "Lemonade" music video, a visual album which premiered April 23rd on HBO.
"I thought it wasn't real," Zendaya told Seventeen. "I talk about Beyoncé too much. I am a diehard. I was like there is no way. And then it was real."
Aww. If Beyoncé called us, video or no video, we wouldn't believe it's real either.
And we agree that Zendaya was the perfect choice to be one of the featured women in "Lemonade," because she's a great, empowering woman, just like Bey. "She said that she picked strong, powerful, inspirational women that she would want her daughter to look at," said Zendaya. "Those are the women that she picked and she wanted me to be a part of that… It was out of body."
Plus, Zendaya's been a fan of hers forever, as you may remember from her Dancing With the Stars days when she dedicated a dance to Beyoncé.
Zendaya also took to Instagram, posting, "One of the most beautiful things I've ever had the honor of being apart of…Black. Girl. Magic."
ICYMI, here's the trailer for the special. (You can see the whole thing via iTunes or Tidal, and you can even get a free trial for the latter.)
https://www.youtube.com/watch?v=BB5zLq1zcdo?list=RDBB5zLq1zcdo