Zendaya dressed like a literal butterfly to "The Greatest Showman" premiere
We've said it before and we'll say it again: Zendaya??is??a??sartorial??icon??and??can??wear??whatever??she??wants.
Case in point: Zendaya looked like a literal butterfly at the Australian premiere of The Greatest Showman. We don't mean she wore a butterfly-inspired gown, we mean she wore a dress that turned her into a butterfly, a monarch butterfly to be specific. The dress was designed by Jeremy Scott for Moschino and is from the label's spring/summer 2018 collection.
Very few humans can pull off a look like this. Rihanna is one of these people. So is Tilda Swinton. And now we have Zendaya — the Gen Z fashion icon. This is also the perfect look for this event; it would have perhaps felt a little ~extra~ at an awards show or a stuffier movie premiere, but completely fitting for the whimsical musical film The Greatest Showman.
Zendaya completed the look with simple black Stuart Weitzman heels, yellow eyeshadow, and a classic finger wave pin curl up-do. She seriously stunned standing between her male co-stars in their understated suit and ties.
Here's the butterfly gown on the runway: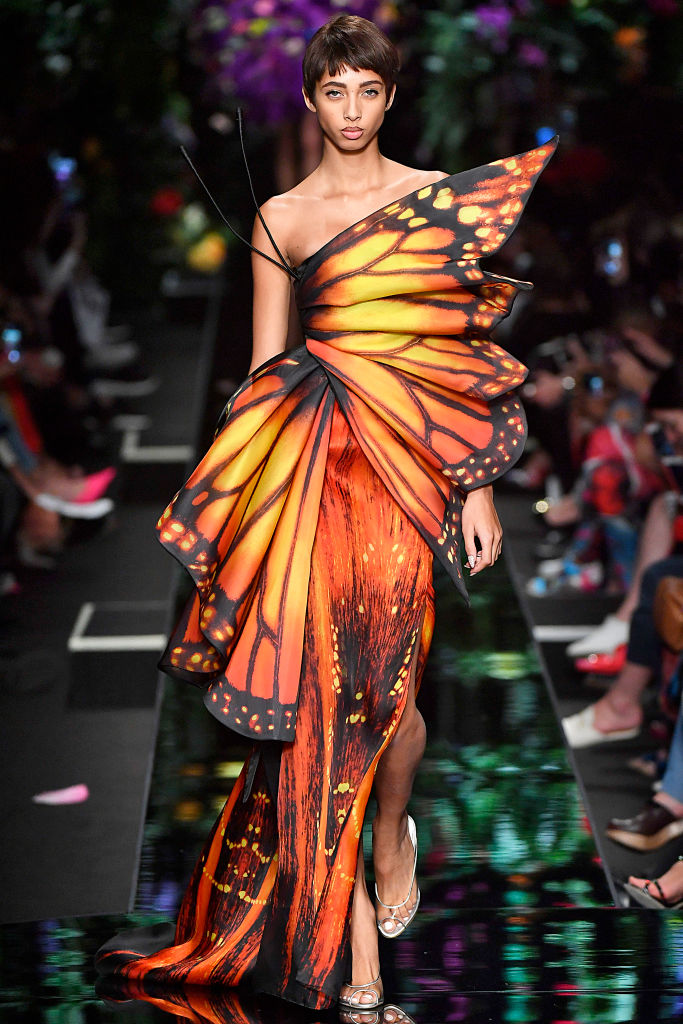 And here's Zendaya: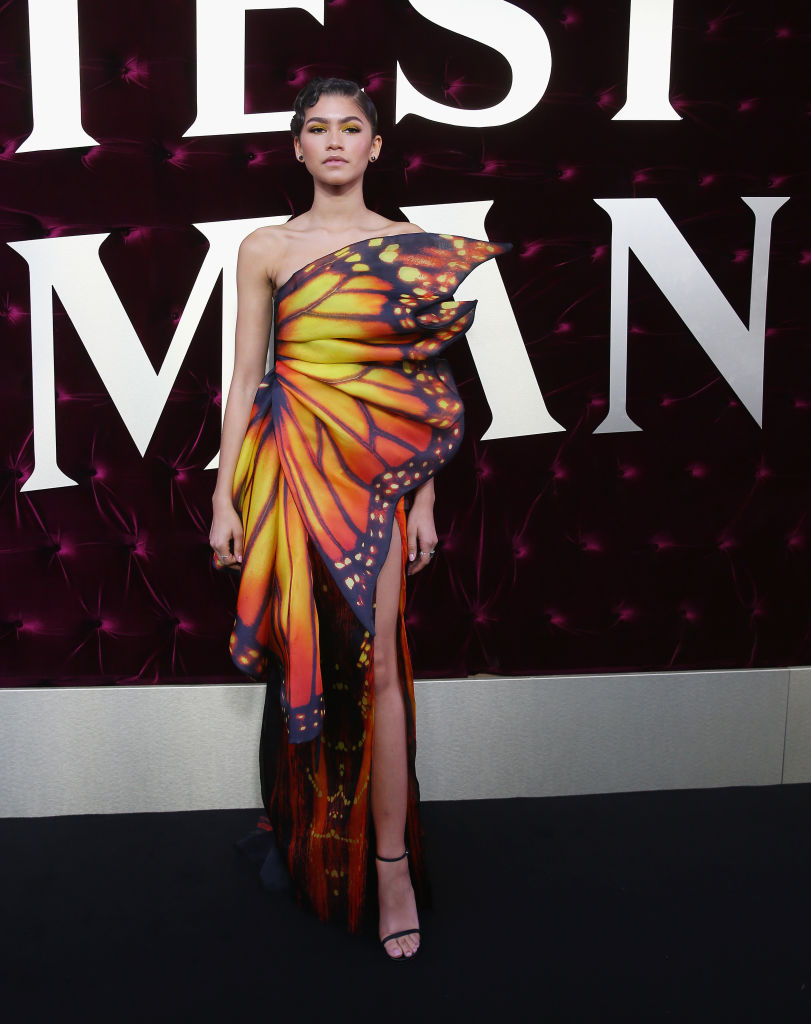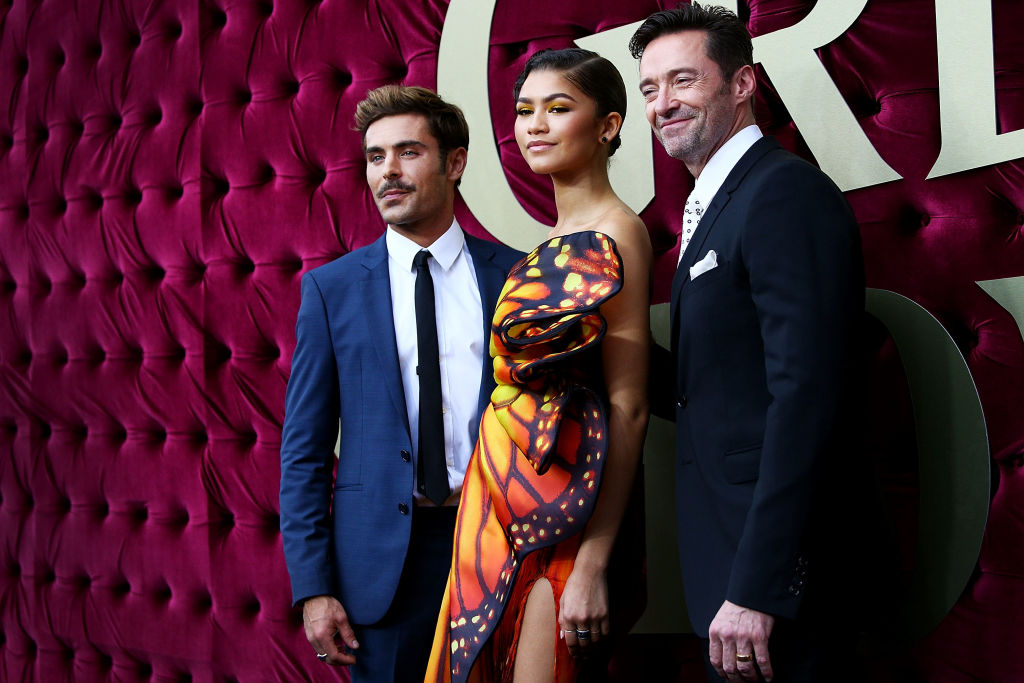 Even though we all recognize Zendaya as the style goddess that she is, her co-star Hugh Jackman said he had no idea who she was when she was cast in the film.
"I am embarrassed to say that I had never heard of Zendaya when I knew she was up for the role," Jackman told E!.
The actor explained that his daughter and her friends all came to the set dying to meet Zendaya, which is when Jackman discovered just how big a star Z is.
"There's a lot of famous people that she's met, but I've never seen her starstruck like she was with Zendaya," Jackman recalled. "Zendaya couldn't have been sweeter. Genuinely sweet. Girls look up to her and I'm so glad they do, because she is about as flawless and amazing a young person that I've ever met.
Flawless.