Zendaya's bouffant hairstyle is making us reach for our Bumpits
We never thought we'd say this, but it's time to bring your Bumpit back. It's time to tease your hair, buy the hairspray, make your hair as big as possible, and own that volume. Spritz on some more spray for hold and you'll be looking as good as Zendaya with her chic bouffant. The actress wore the hairstyle to the H&M x Erden runway show and party, looking like the style icon we know and love.
With her hair pulled back, the subtle bump of volume took the look to the next level. Zendaya looks like a millennial fembot — modern with a mod twist.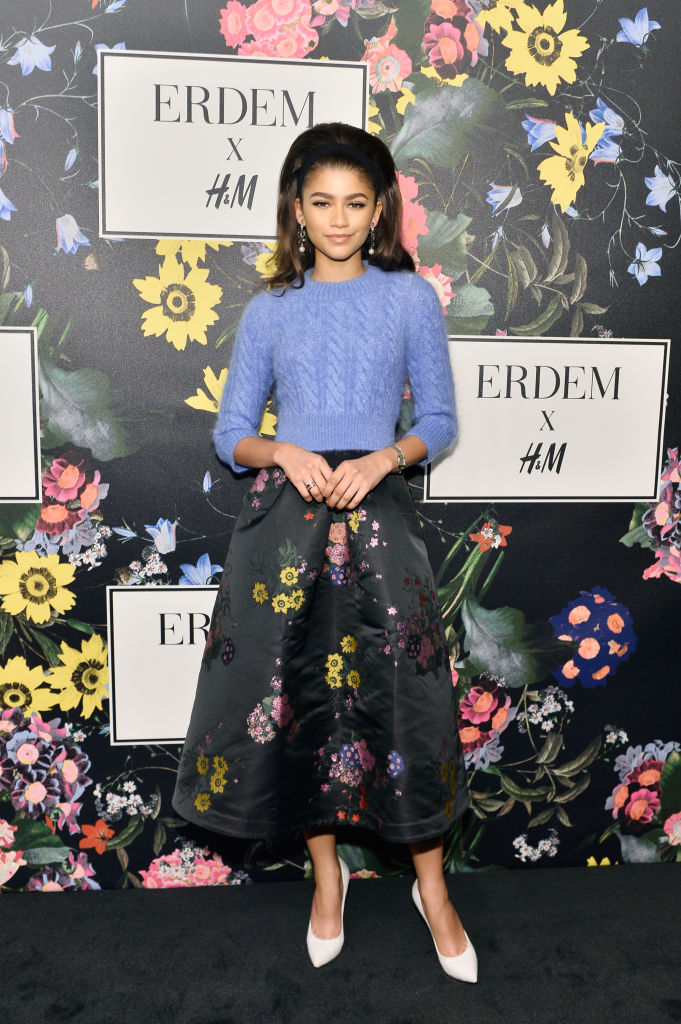 The biggest question when you wear big hair is what outfit you're going to pair it with. On one hand, you can pump up the volume on the whole look, wearing sharp shoulders or a full skirt. Or you can make your hair the center of attention, keeping the rest of the look sleek. Zendaya's take falls somewhere in the middle. She wore an icy blue knit sweater with a full black silky skirt printed with Erdem's signature florals.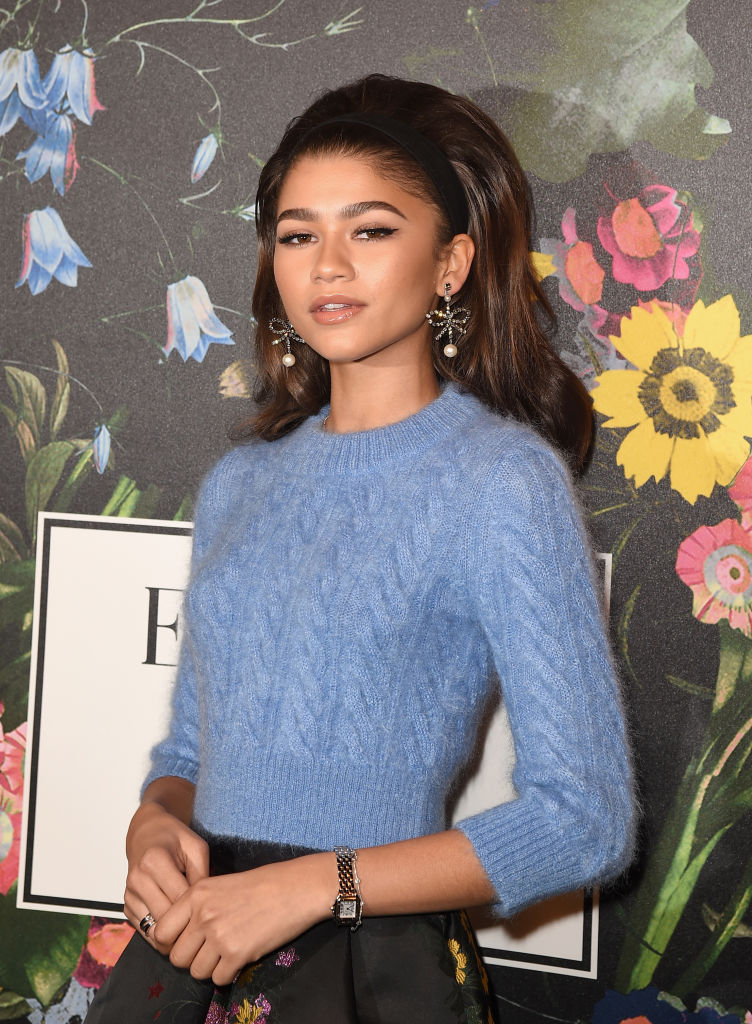 With the volume in the skirt balanced out by the volume of her bouffant, Zendaya has found the key to bold hair.
She finished off the ensemble with white pumps, bow earrings with pearl accents, and the perfect black ribbon headband.
With glowing skin and arched brows, Zendaya pulls the entire outfit together, once again reminding us there's no trend she can't pull off like a queen.