Zendaya's best hair looks, from Barbie doll dreads to her new Marvel-inspired locks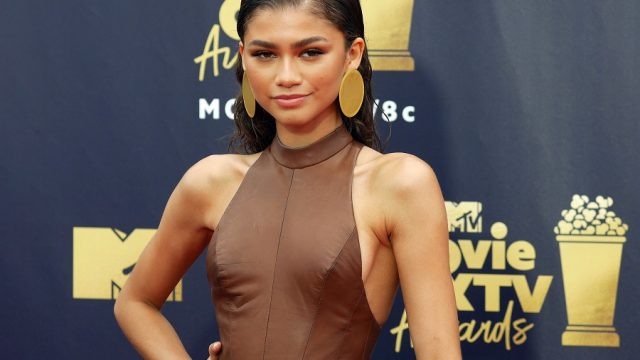 Zendaya is a beauty icon, so anytime she has a hair change, we take note. From bob to afro, blonde to black, and sass to sophistication, our girl Daya can do it all. But her latest look features a surprising shade—and she says it's a nod to a certain Marvel hero. While promoting Spider-Man: Far From Home in London earlier this week, the actress stepped out sporting new, dark red locks, which fans noticed channeled her character Mary Jane Watson.
Zendaya confirmed the reason behind her bold new hair on Instagram.
"Face it, Tiger," she captioned her post, echoing the phrase Mary Jane said when first meeting Peter Parker in the Spider-Man comics. The actress plays Michelle Jones in the Marvel movie universe, keeping the MJ allusions alive.
https://www.instagram.com/p/By03Ux8ALo1
While we applaud her latest hair home run, let's step back and appreciate all of Zendaya's superhero-worthy hair moments.
Thick ringlets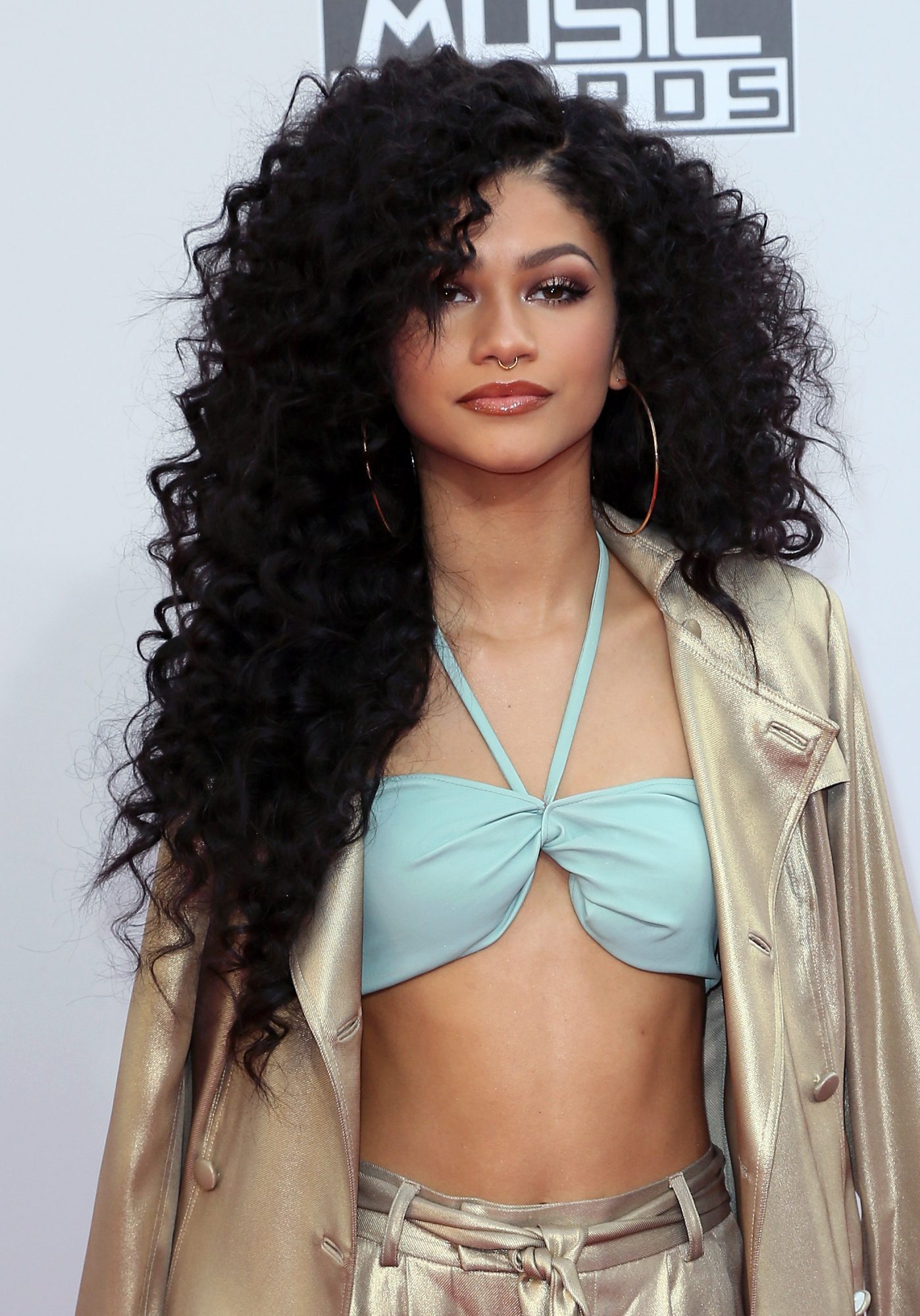 She exuded star power at the 2014 American Music Awards with her Diana Ross-esque curls.
Dazzling dreadlocks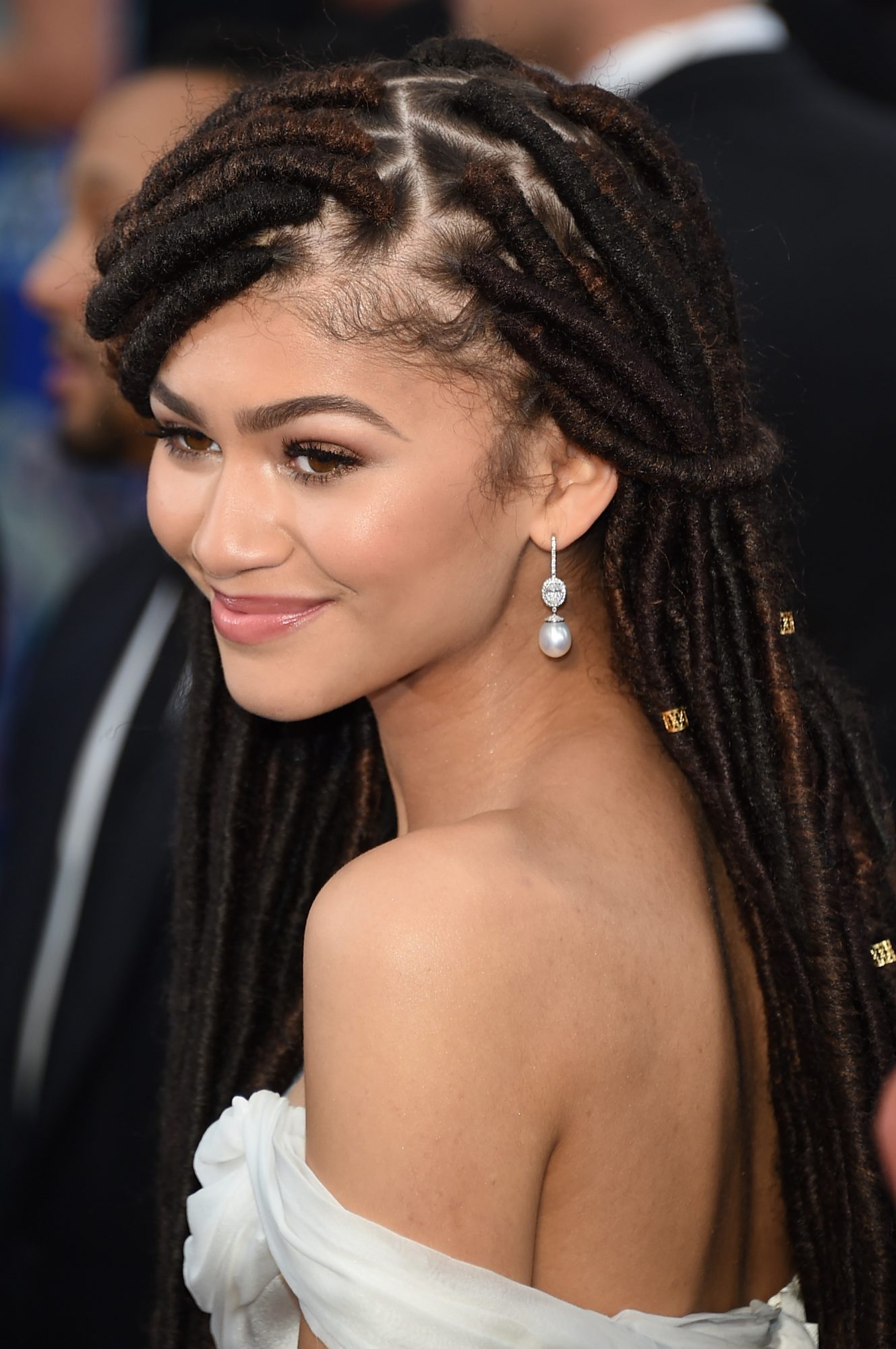 Zendaya stunned on the 2015 Oscars red carpet with dreadlocks sprinkled with gold beads. The look was so iconic, it inspired a Barbie doll.
Sleek bob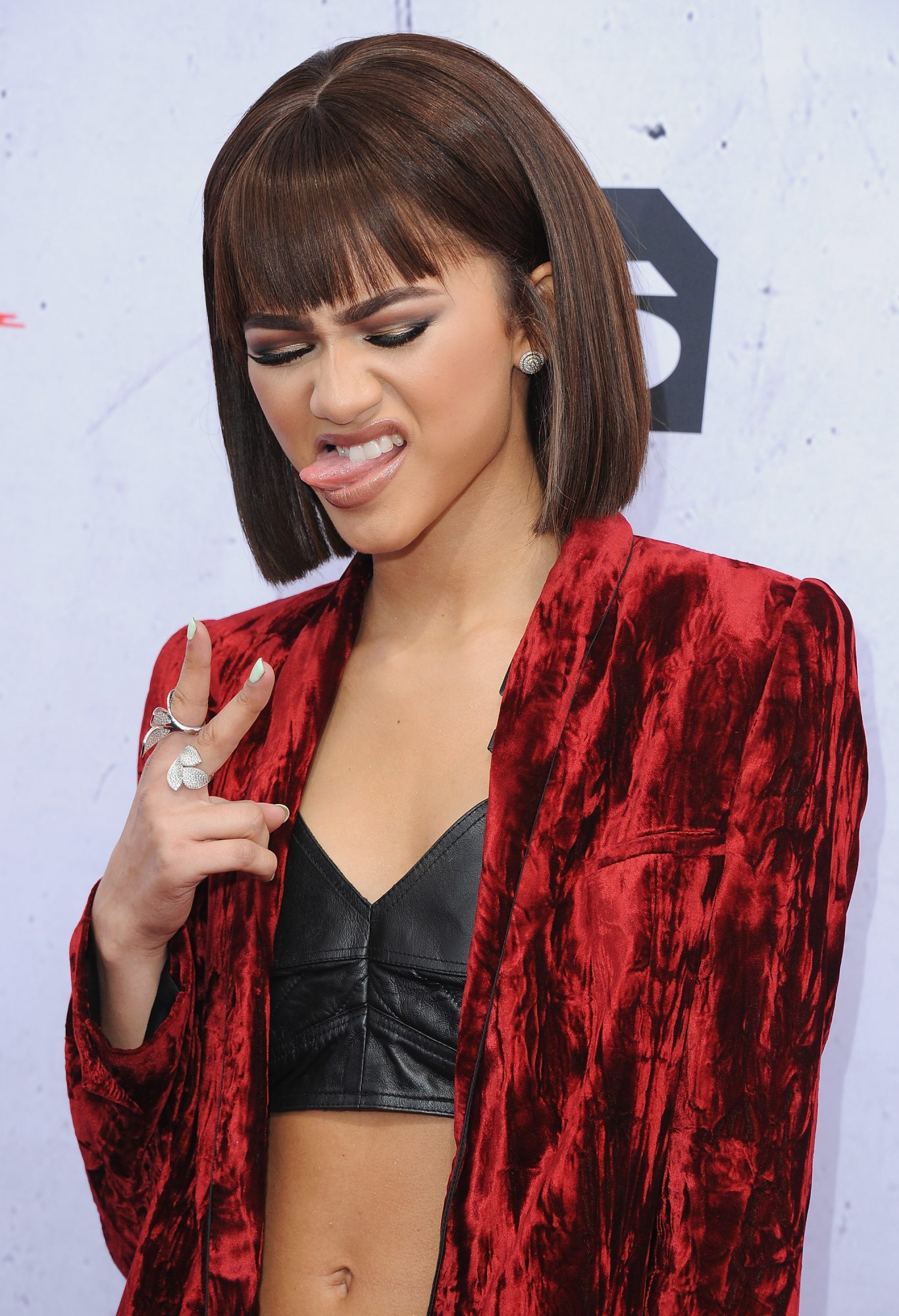 The actress combined sophistication and spunk with this sleek bob and breezy fringe at the 2016 iHeartRadio Music Awards. Paired with flawless makeup and a goofy pose, this one's classic Zendaya.
Timeless beauty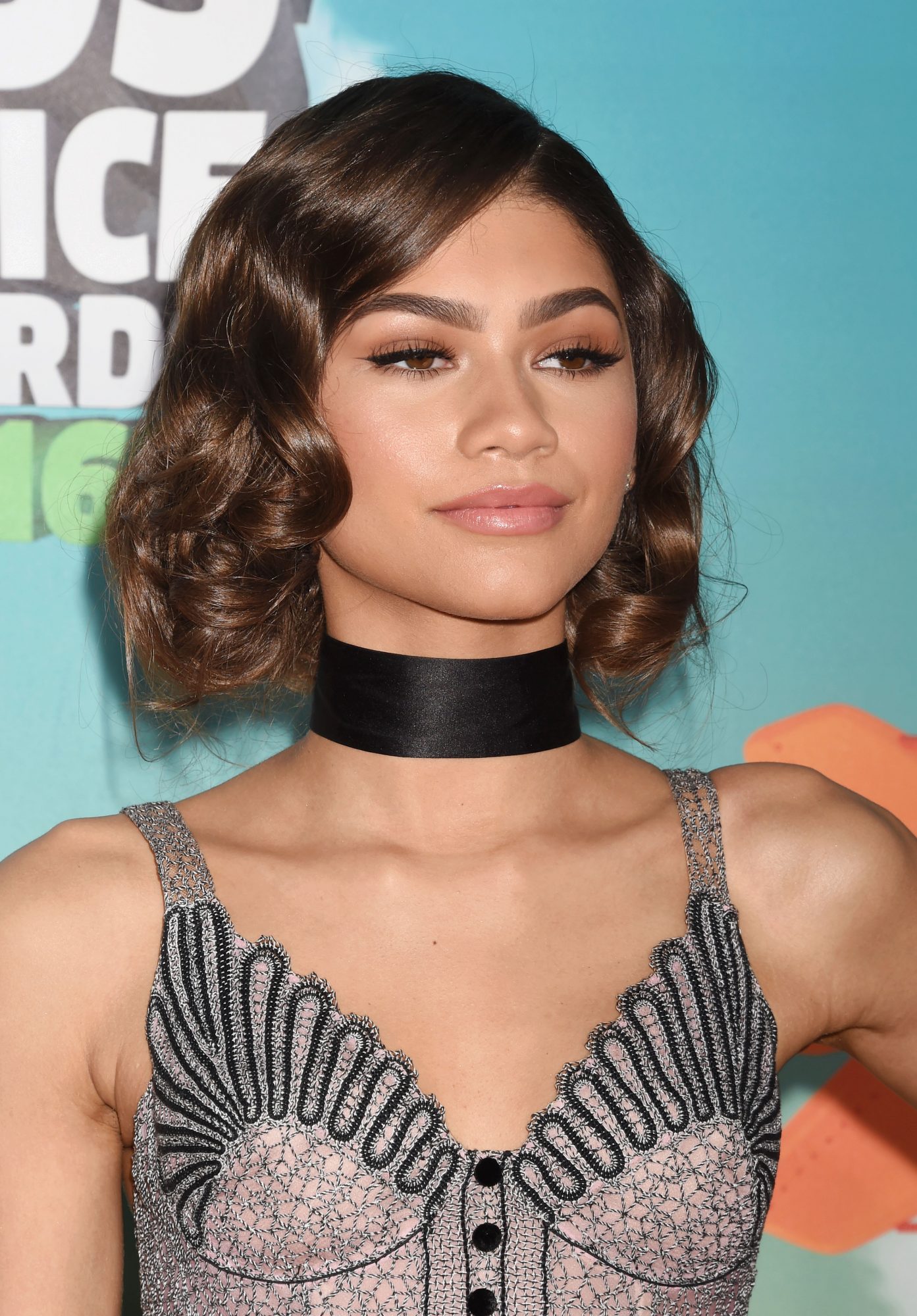 Sexy mermaid-meets-Daisy Buchanan—that's how we'd describe Zendaya's 2016 Kids' Choice Awards look. Her soft curls created a timeless look.
Blonde biker babe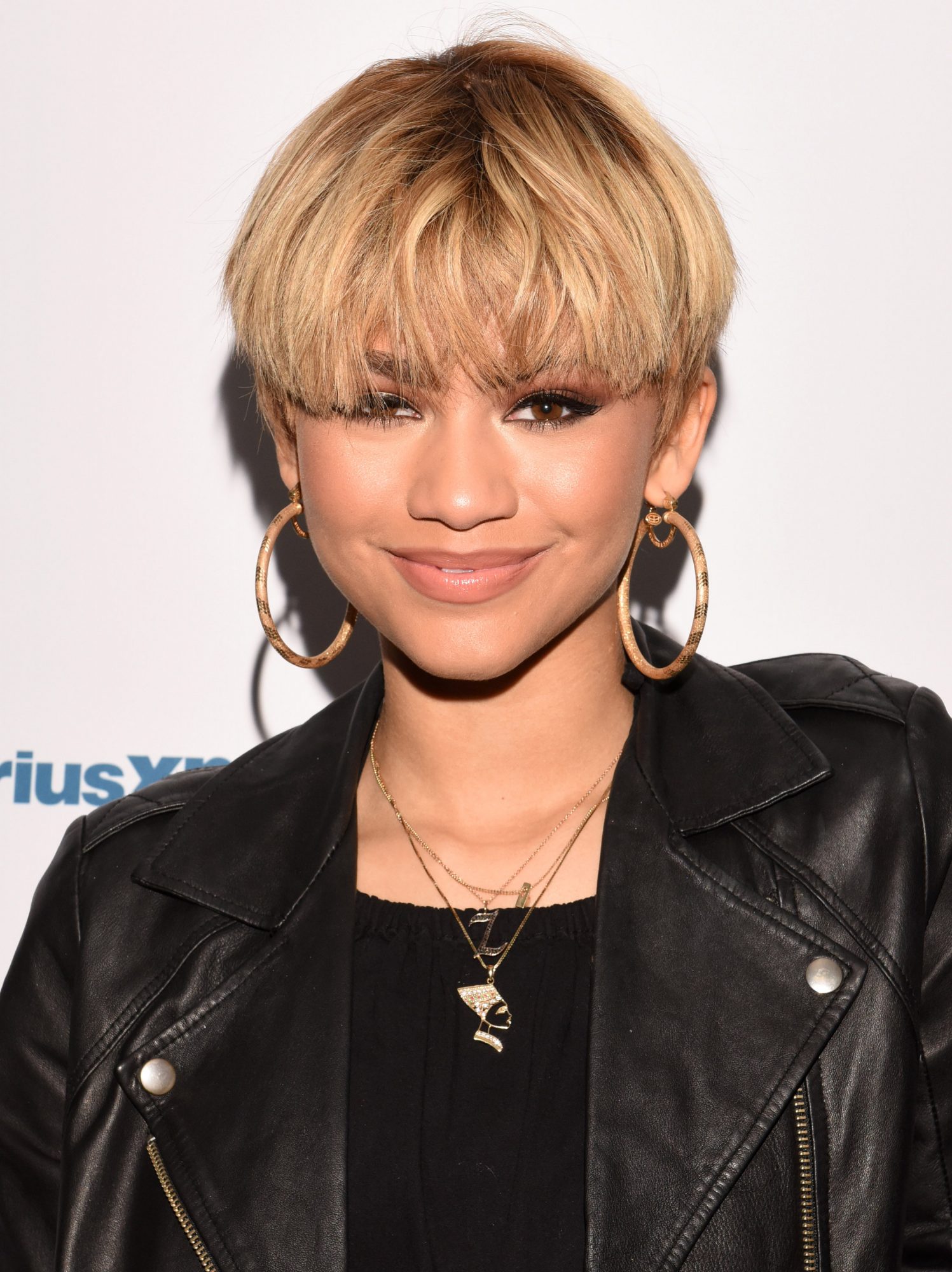 What can't Zendaya pull off? Absolutely nothing. She proves it by rocking this blonde mop-top at the SiriusXM Studios in 2016. Paired with a leather jacket and smoky eyes, she gave off some serious biker babe vibes.
Power pony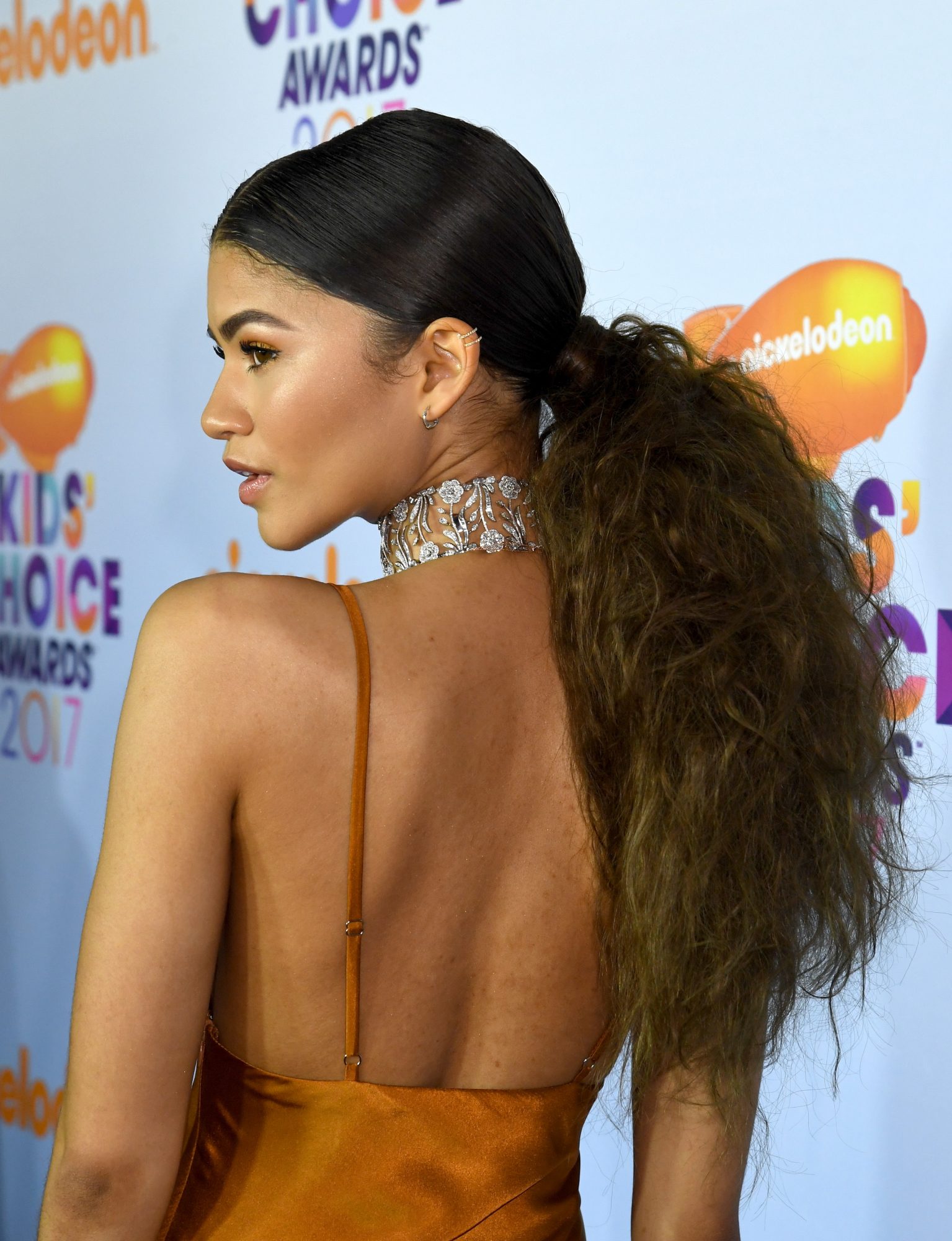 We're always down for a power pony—and this one is next-level fierce. The Spider-Man actress pulled out all the stops at the 2017 Kids' Choice Awards with slicked-back hair exploding into textured perfection. We're not worthy.
'70s-style curls
We love her sultry '70s vibe at the 2017 Teen Choice Awards with her bouncy, full curls with subtle caramel highlights.
Fabulous afro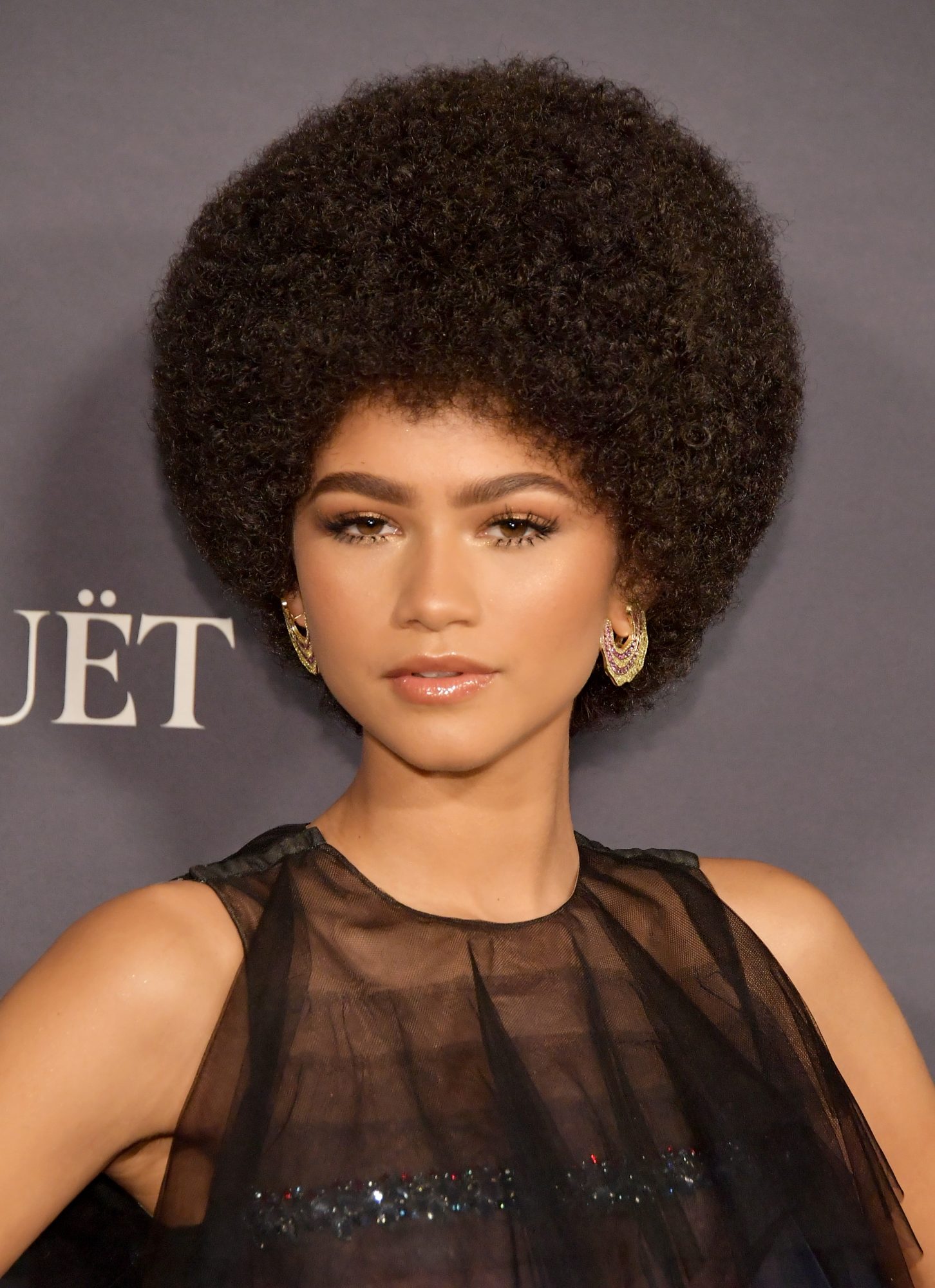 We're obsessed with this bold and beautiful afro at the 2017 InStyle Awards. She revealed that her inspiration for the look was her own family, and specifically her aunts.
Platinum pixie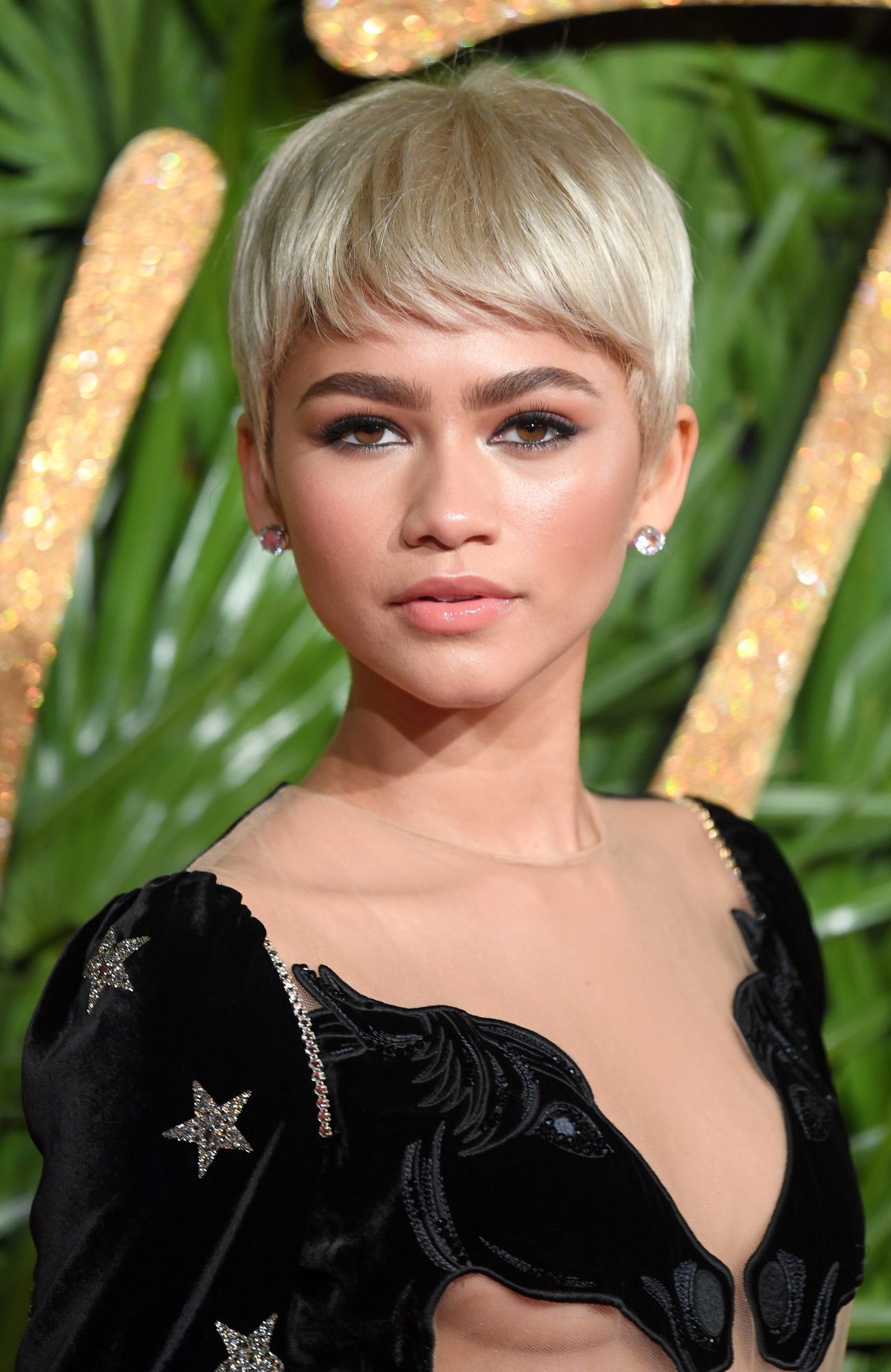 Tinkerbell? Michelle Williams? Is that you? This platinum blonde pixie cut from the 2017 Fashion Awards in London is one of the most daring hairstyles Zendaya has attempted—and she executed it flawlessly, of course.
Full volume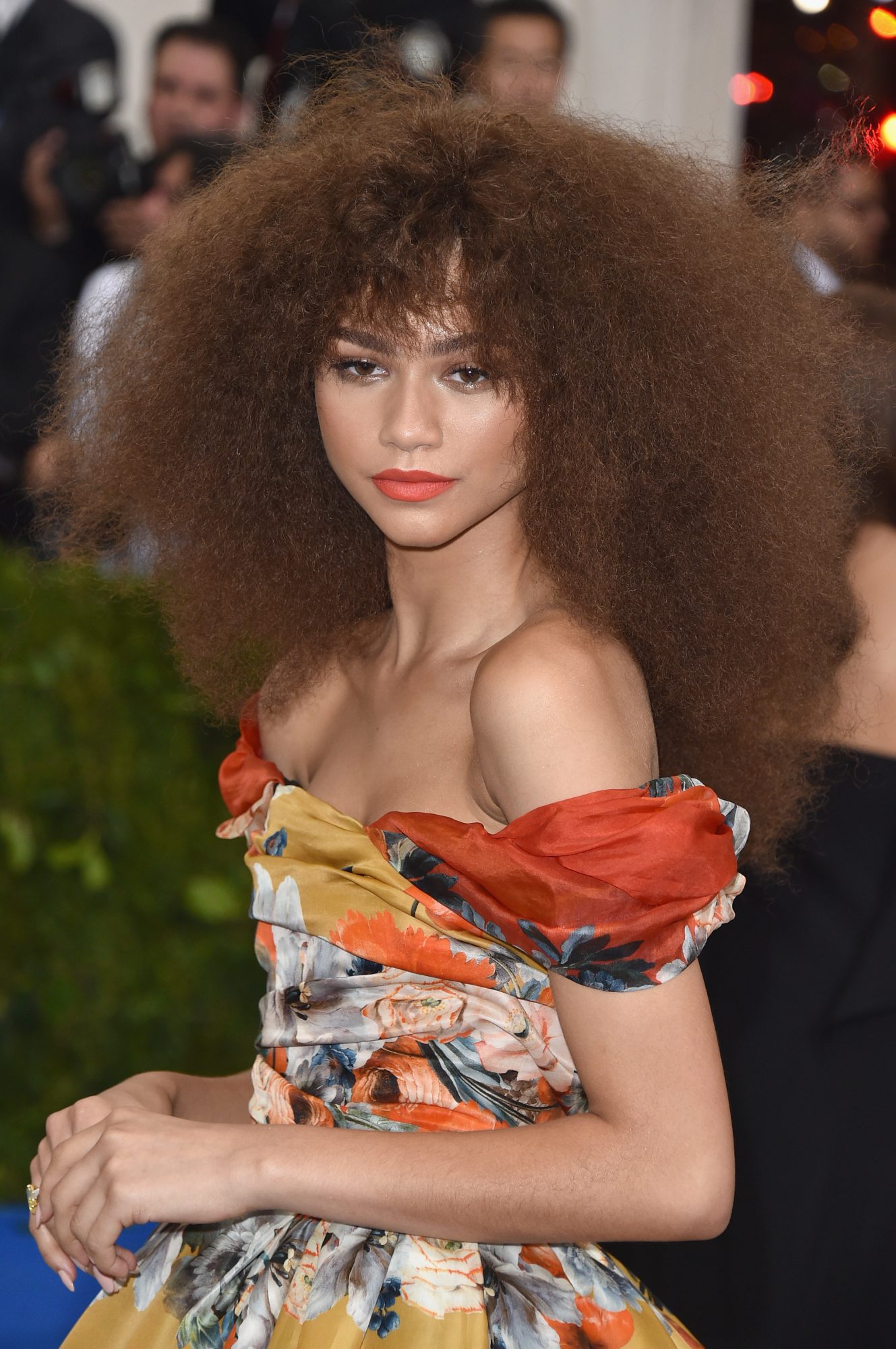 Zendaya made a splash at the 2017 Met Gala with this voluminous afro. The memorable Met moment was paired with smoldering eyes and a colorful Dolce & Gabbana gown.
Badass braid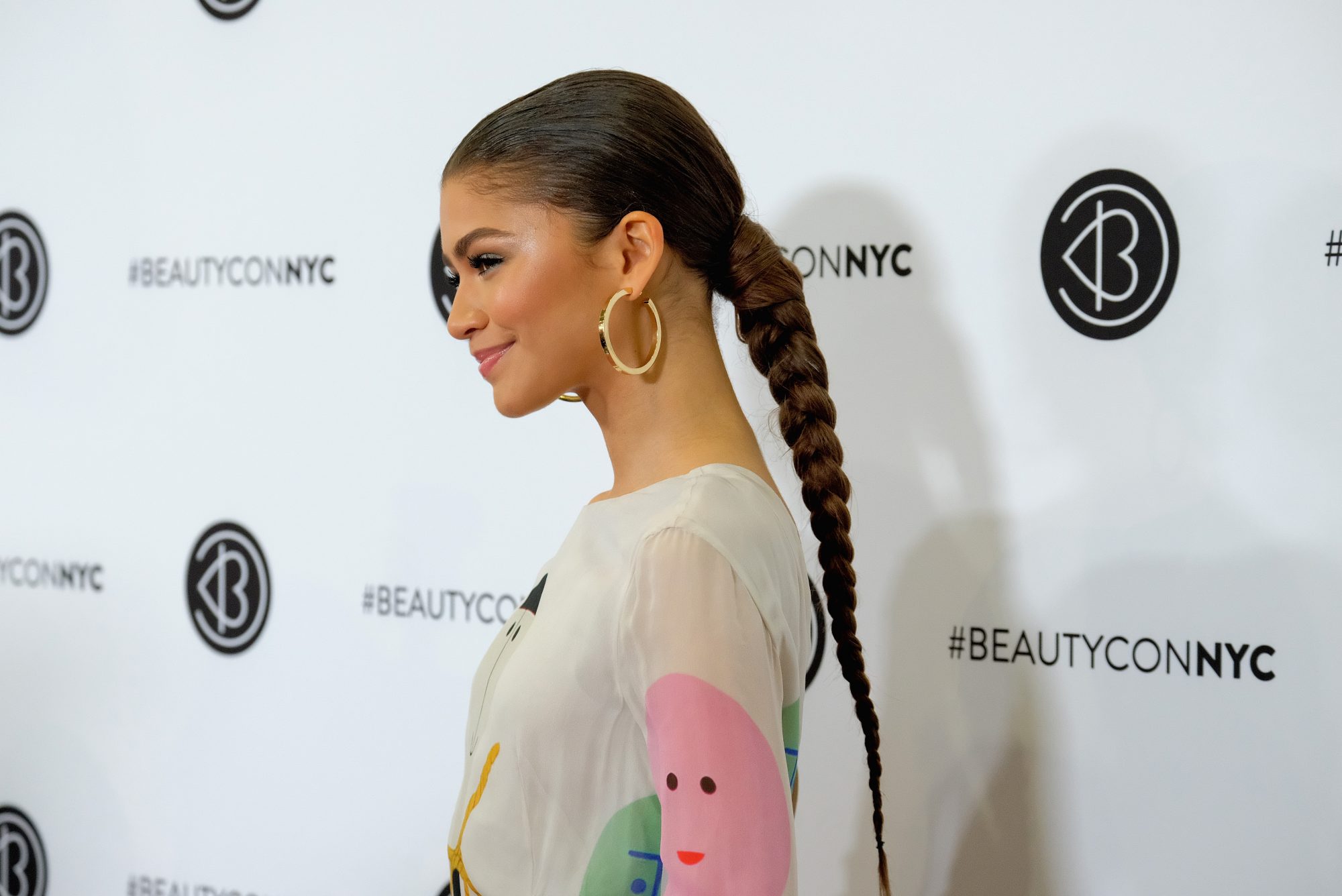 Zendaya looks like she's ready to take over the world sporting this killer braid—and we'd gladly let her. She oozes effortlessly chic energy at the 2018 Beautycon Festival in New York.
Elegant bun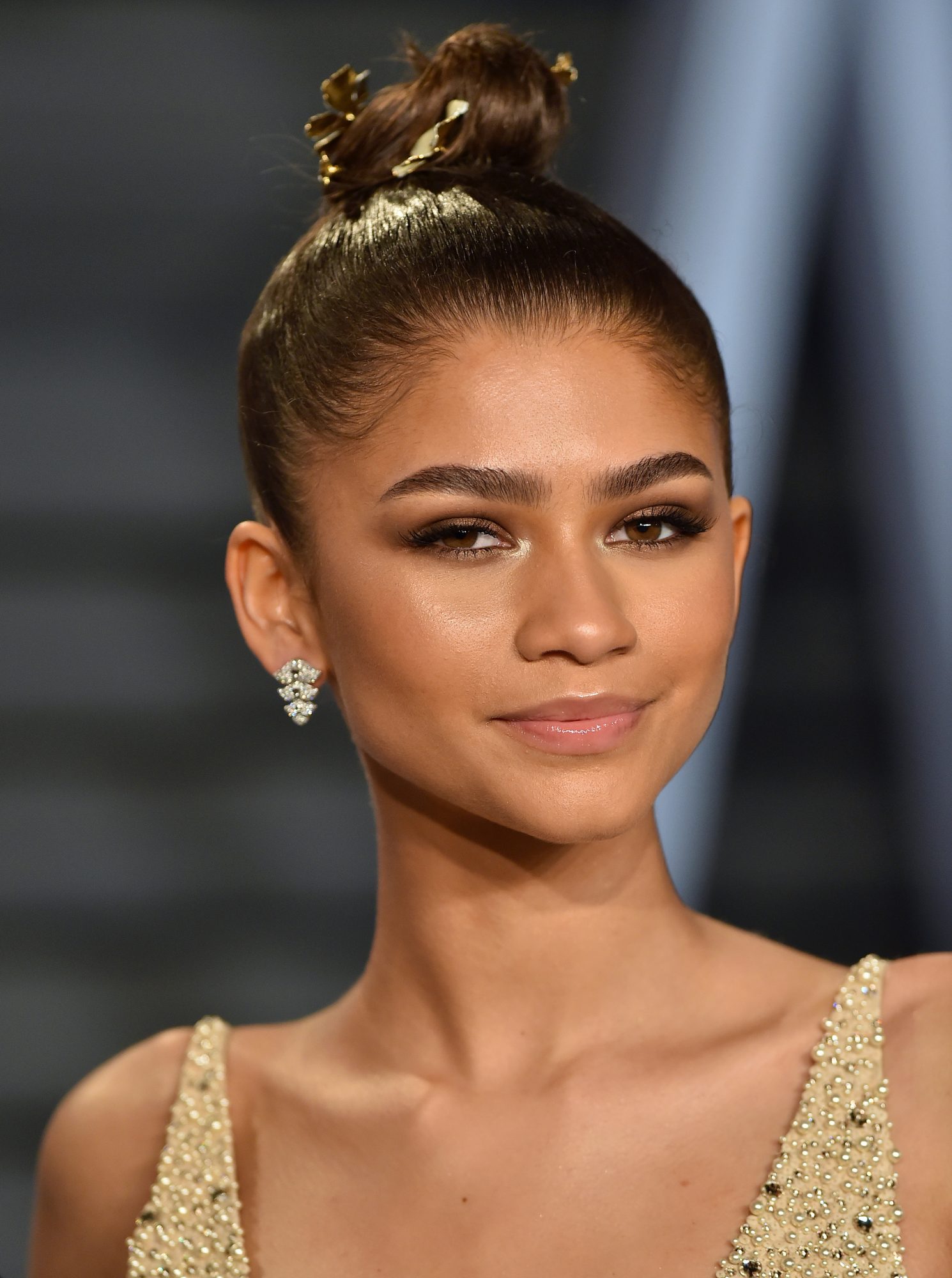 Hello, golden goddess. The actress wowed with this top-knot decorated in subtle gold petal accents at the 2018 Vanity Fair Oscar Party. She looks like she stepped right out of a golden-drenched dream, and we don't want to wake up.
Ginger shag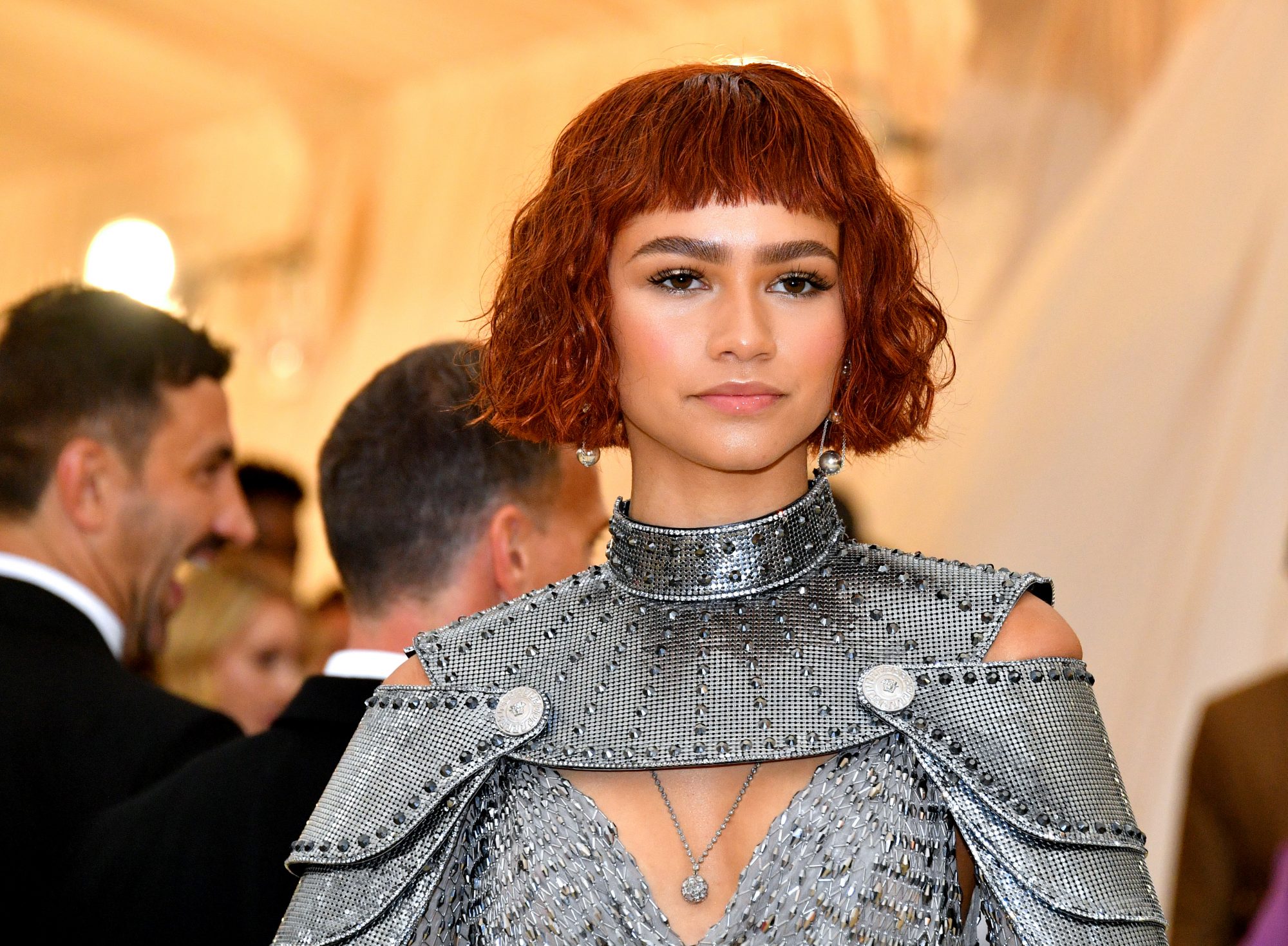 We couldn't forget the only other time Zendaya has declared herself a redhead! Her iconic red shag at the 2018 Met Gala was ambitious and piping hot—just like Zendaya herself.
Mary Jane red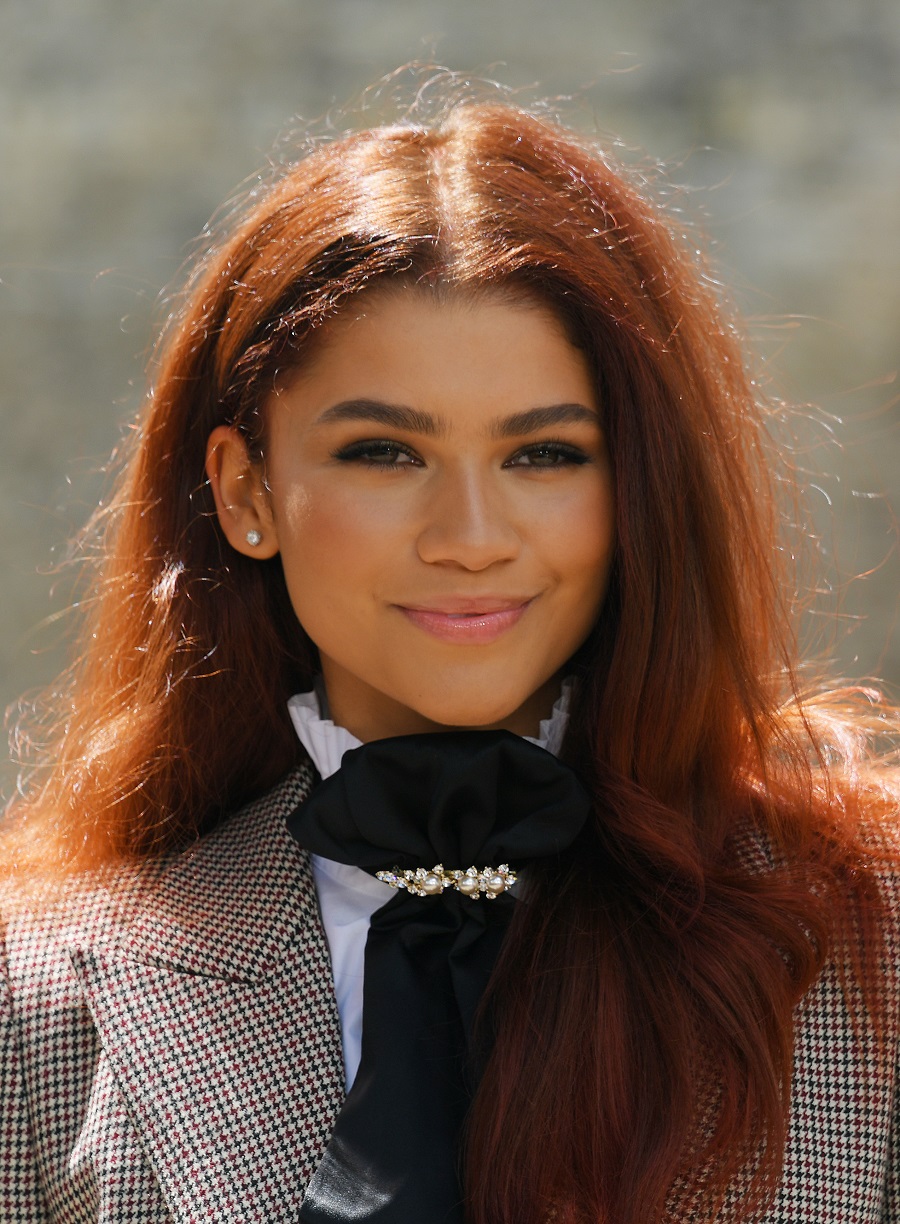 This most recent red-hot look already goes down in the history books. Zendaya has us thinking red is definitely our color for summer.
No matter what she's doing, you better believe Zendaya is rocking a killer hairstyle. We can't wait to see the future soon-to-be iconic looks that she has up her sleeve.