We totally heart Zendaya's holiday Insta message (not to mention, her awesome giant Christmas tree)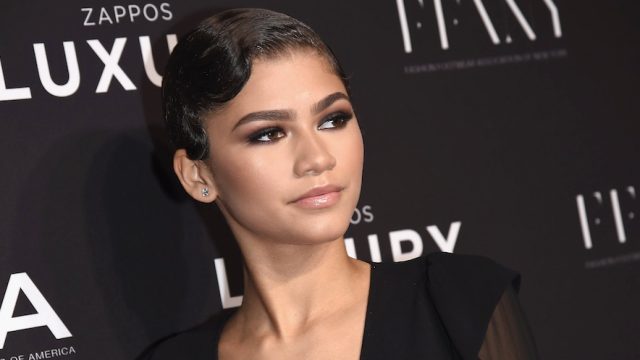 We have a major soft spot for our girl Zendaya. She's full of wisdom, a style goddess, and incredibly down-to-earth — all at only 20-years-old. And a recent Insta post with Zendaya and her first Christmas tree has only reinforced our love.
We've seen a lot of holiday inspo these past few weeks. From Kylie Jenner's insanely large tree, to Beyoncé's incredible holiday decor — this year has been pretty incredibly in terms of winter cheer. But something about Zendaya's latest message just hits us in all our feels. Maybe it's the far-away shot of the star meticulously decorating her tree. Or maybe it's all the humbleness and gratitude she shared in the accompanying message.
All we know is that we loved it. Take a look:
"I'm so grateful and appreciative for everything I have cause none of it was given, none of it started like this...I'm just an Oakland girl, a daughter of two incredible teachers, with an amazing family who worked her ass off and got a lil lucky. Everyone have a beautiful holiday, from my home to yours"
See what we mean? Even at 20, Zendaya is super aware of how lucky she is, and super appreciative for what she has in life.
We're officially inspired to think about what we're grateful for this holiday season, and also want to wish Zendaya a beautiful holiday right back. We love you, girl!