Zayn Malik just answered ALL our burning questions about 1D and Gigi Hadid
Hang on to your stylish hats, Zayn Malik fans, because the former One Direction band member has started to get serious about answering all our burning questions (yes, even THAT one that he's been cagey about for months.)
MTV reported on Malik's recent interview on LA-based radio show "Zach Sang and the Gang" Malik sounded a little bit sleepy (he'd literally just stepped off an international flight) and perhaps that's why his guard was down about answering questions on his new music, One Direction, and of course, his rumored squeeze Gigi Hadid.
On his newest song, "Pillowtalk," and its accompanying video, Zayn couldn't be happier about the release. "We wrote that song around the time that I was feeling these emotions, shall we say, and I feel like that's why it came out the way it did. I feel like in the vocal you can get a sense that I'm meaning what I'm saying."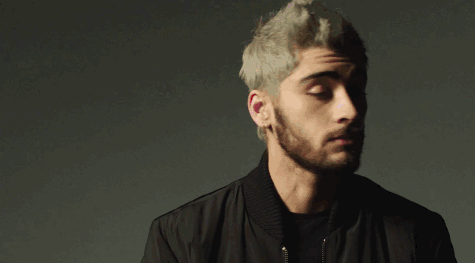 But don't expect Malik to give you all the answers; when host Zach Sang pressed him on the exact meaning of the song, Zayn demured ""That is obviously quite personal to me. People can figure it out for themselves." Fair enough.
He also delved a bit into his songwriting process; talking about how he likes to  "try to live a bit of life in between, you know, meet people, have new experiences" that he can use as inspiration for his music and lyrics.
He had only kind words for his former band and bandmates, but also sounded content to have moved on to a solo career. On 1D's new video for their song, "History," Malik responded, "I liked the fact they were nostalgic, shall we say, about the memories that we shared together. It was a positive thing. I enjoyed it, it was nice to look back at the memories that we shared together."
But the burning questions for all you 'shippers out there, is Gigi Hadid's sexy appearance in the "Pillowtalk" video the confirmation that they're dating that you've all been waiting for? Thank Zach Sang's cohost Jill for being a sneaky lady and getting a leading question in there. ""Was it cool to have your girlfriend in the video?"
Though he normally evades these questions on his personal life, Zayn certainly didn't refute Jill's premise. "Yeah, that was cool. It was something different. We enjoyed it, it was fun. Had a lot of fun on set." AH-HA!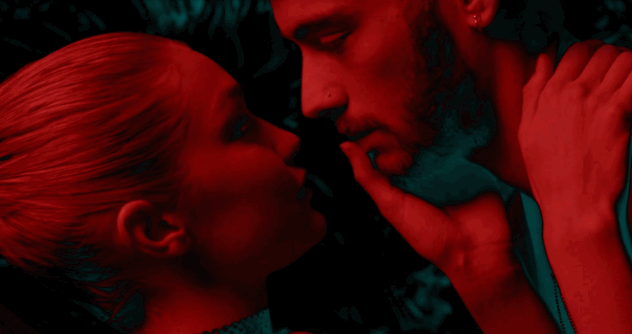 Go ahead guys, we GIF you permission to Squee!