Zayn Malik was spotted in a wheelchair, and here's why
You probably spotted musician Zayn Malik using a wheelchair recently. Before the panic ensues — the "I Don't Wanna Live Forever" singer is totally fine! And he's expected to make a full recovery. Feel free to exhale.
According to Zayn's rep, via People, the singer "injured his foot, but is fine." And it doesn't sound as though the foot injury is expected to stand in the way of him carrying on with his busy schedule. Or say, paying a visit to his on-again-off again girlfriend Gigi Hadid.
The tattooed swooner may be feeling some pain, but he's making it look oh-so-good. And we have the photos to prove it.
Seriously, Zayn even manages to keep his cool while in pain.
Honestly, what can't he pull off?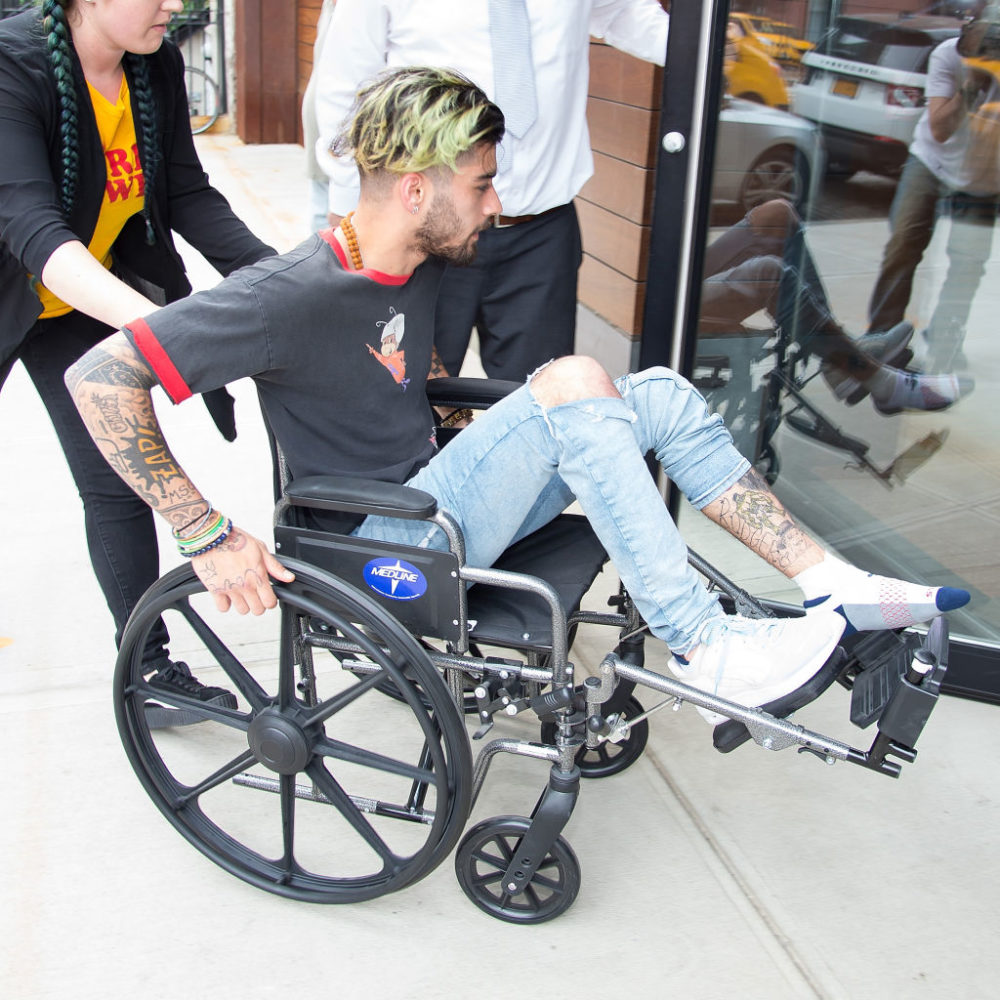 Ugh, and his leg tattoos are too perfect. He's such a trendsetter.
We'd love to chat it up with the lucky young woman toting him around the city. What we wouldn't give to be able to cruise behind the "Pillowtalk" singer on a daily basis, and not be seen as a crazed stalker.
Lucky for Zayn, Coachella is officially over and Fyre Fest was a total bust. So he shouldn't be feeling any massive FOMO while he's recovering. But, we're sure lounging around the house with his hot supermodel girlfriend is one of his favorite past times, anyway.
Seriously, the two can't seem to stay away from each other for too long.
https://www.youtube.com/watch?v=
To be fair, we would want to spend all of our time with Gigi Hadid, too. Not only is she a supreme glamazon, but we're obsessed with her fashion sense. We can imagine she's a lot of fun to chill with. And with friends like Kendall Jenner and her sis Bella Hadid hanging around, there's probably never a dull moment to be had.