This is how Zayn Malik keeps the romance alive with Gigi Hadid and it's too cute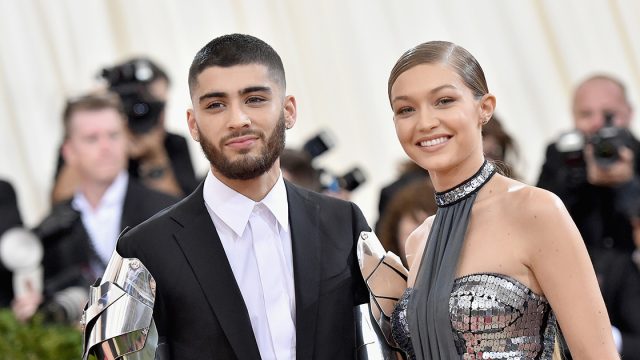 Since leaving One Direction it's clear that Zayn Malik has felt a sense of emancipation. Whether it's with his music or in interviews, the 23-year-old is open and honest.
Speaking to the UK's Es Magazine, Zayn opened up about his time in One Direction, his battles with anxiety, and, of course, is blossoming relationship with 21-year-old Gigi.
Revealing how the pair met, the Bradford-born popstar said that it was at a Victoria Secret Party and that he recognized Gigi after seeing her picture. He then asked her out. CUTE
The pair went Gemma, the restaurant at The Bowery Hotel on their first date.
"It were really nice," he said, before gushing about Gigi. "She's a very intelligent woman. She knows how to carry herself. She's quite classy and that. She's not, like, arrogant in any way, she's confident. She carries it well. She's cool."
Aww! Isn't that just the most adorable thing, like, ever!?
https://www.instagram.com/p/BLEzKa3DtLa
Since getting together, the pair have met each other's families and, while nothing formal has been set up, live together when they're in the same place at the same time.
Zayn even revealed what it was that he cooks for Gigi to keep the romance alive and it sounds delicious.
"[I make her] steak and potato pie, Sunday roast dinner, and Yorkshire pudding," he said. "She likes a good Yorkshire pudding."
https://www.instagram.com/p/BD1Gcr_JqSl
Zayn also opened up further about his battle with anxiety.
The star said that he found the expectations put on him, both from outside forces and from internal forces, to often be overwhelming.
"Anxiety is something people don't necessarily want to advertise because it's seen, in a way, like a weakness," he said. "I speak about it so that people understand that it doesn't matter what level of success you have, where you're from, who you are, what sex you are, what you do — you can still experience these things."
Ultimately, while still battling with mental health issues, Zayn has said that talking about how he feels to his mother, father, and manager has helped.
Gigi has also spoken out in support of her partner, too, and it's so amazing.
Zayn finished the interview saying that he was glad and happy that he was in control of his own life, and we couldn't be happier for him. While we're sure that he's grateful for being in One Direction, we can't imagine how crazy that experience must have been, especially as a 17-year-0ld.
Now we just need to find someone who's going to make us steak and potato pie.